Lately, Mahjuba Hiravi High School achieved more success, they part in sport's matches with Mehri high School and some other schools that could got the third position. It made the school proud. So, Ms. Dehzad the school's manager gave them some awards to admire them.
She gave the Prizes with an admiration letter to the athletes of the Cricket team of the school.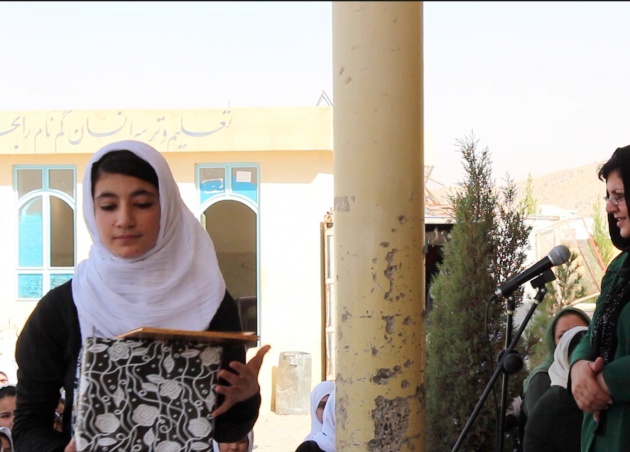 In another competition of article writing between the students of the schools, a student from Majuba Hirvi high school got the first position with her article about the struggling with corruption.
In computer class, the students are writing articles to publish in Filmannex site. They are very enthusiastic about blog writing. During the last week we had an interview with a student of the school about the social media, and asked her, do the social media help the girls and women in Afghanistan to develop?
She was optimist about that Afghan citadel and Film annex help the Women to improve in Afghanistan, central and south Asia.