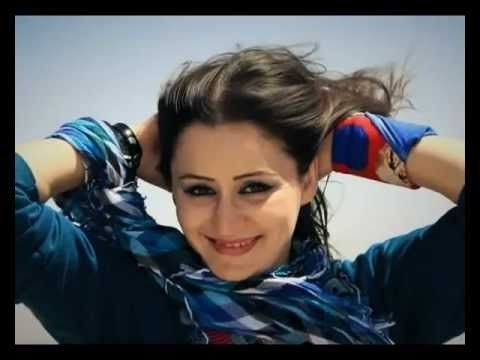 Soosan Firooz the queen of controversy is very common title for her because she did something totally against the mind set of society. Well don't take it wrong she is one the most talented personalities of Afghanistan, she is an actress and first female Rapper in the history of Afghanistan. Her life was full of ups and downs she was brought up as a refugee in Islamabad and Pakistan then later in year 2003 she came back to Afghanistan and there she started her career as a TV actress she did some daily soap operas and she later entered in the world of rapping. A very famous Afghan musician Farid Rastagar and he trained her in music then later she gave her first single. She gave rap in Dari and her first single "Our Neighbor" was launched in year 2012.
Her life may seem very easy to us but it's not that easy she has faced so many things in her life to achieve a name even her family paid for her talent and effort. Taliban and their control is so strong and they are just not ready to accept her achievement and her work against the norm of the society. She has faced the consequences of following her dreams in orthodox society. Taliban tried to obtrude her from following her dreams but she didn't give up. Taliban tortured her by threatening her of acid attacks, kidnapping and death, even they blackmailed her parents her mom received so many death warnings. Her uncle finished all his relation with her family. They tortured her in many ways they threatened her fans to not to listen her.
At very young age of 23 she fought against, society criticized her and underestimated her choosing stage to showcase her talent. In Afghanistan women rights are comparatively negligible in front of men rights. It's my humble request to all my readera please shows some courage and give your wishes and support to Firooz.