One week ago I traveled to Montevideo, Uruguay for my third judo competition of 2014 and it was a huge success. Champagne didn't rain down from the heavens exactly but the overall trip was fun and comfortable. Brad Bolen, Alex Turner and myself began our trip to the 2014 Montevideo Open in Albany, NY.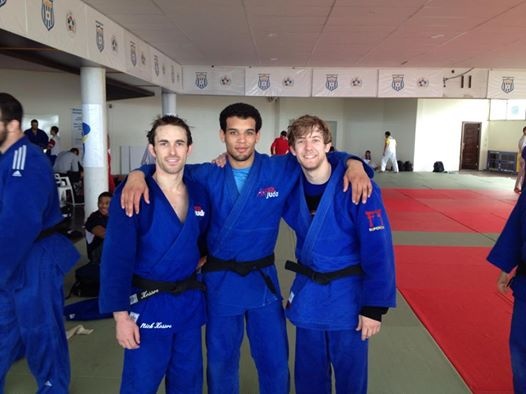 We decided to drive down to JFK for a few extra added hours of comfort and convenience. Fortunately there were no north east snow storms throwing monkey wrenches in our travel plans this time. Upon arriving in Uruguay we checked into our hotel and went to a USA team workout to shake the rust off our bodies from the trip. One thing I like about South America is the climate. Call me crazy but I rather enjoy training in heat and humidity. It makes sweating so much easier thus making cutting weight a bit more bearable. After the practice was up, we weighed in and showered ourselves in delicious, thirst quenching fluids. Thanks to the new weight regulations at international competitions I couldn't go too crazy because I had to weigh no more than 63.0 kg the day of the competition. Personally I like this rule. It makes making weight for the next comp even easier. My first match I fought a player from Brazil. The match was tight until the 19 second mark. I cam in a big osoto and threw my opponent for ippon. It was a come from behind victory so I was pretty relieved. My second round was no different. I had another come from behind victory in the last 30 seconds against a player from Chile. This time I won by an arm bar submission. My semi-final match pitted my against a Pan-Am rival of mine from Mexico. I lost this match on a few questionable penalties which put me into the bronze medal match against another Brazilian. My bronze medal match was quick as I arm barred my opponent in the first 30 seconds giving me my 4th world cup medal, and some valuable world ranking points.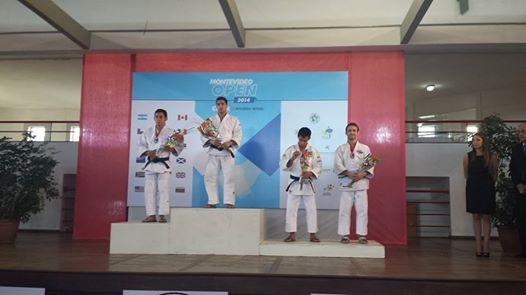 All in all I am happy with my result and my 3-1 record, but I am displeased with the way I fought. Even though all the matches I won were by ippon, my judo can always use improvement.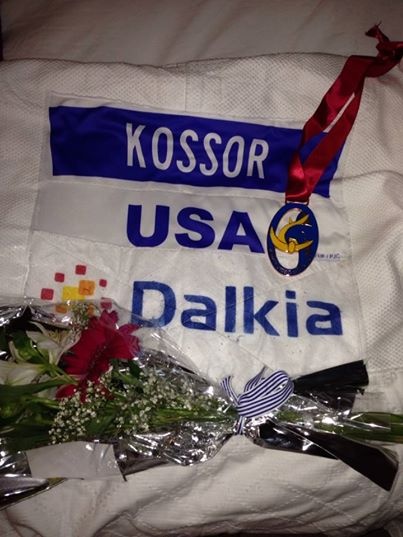 After the competition, team USA stayed behind for the training camp in Uruguay to prep before the 2014 Argentina Open. Post competition training camps are my favorite. The rounds are intense, and you get to rumble with partners you don't normally train with. On the last day of camp my weight was SUPER good. I was tipping the scales at 59.9kg feeling hydrated and sharp. My judo felt good too. I got off a lot of throws which is always a confidence booster. The travel from Uruguay to Argentina was ridiculously smooth. Probably one of the easiest trips I have ever taken. Customs, passport control, baggage claim, and hotel transport were seamless…Which is typically unheard of haha. The competition in ARG didn't go so well for myself and the US. We didn't take a single medal. We will no doubt take what we have learned from this 2 week tour back home to our dojos to tweak our game and improve. Next up for me are the 2014 Pan-American Championships held in Ecuador at the end of April. While Brad, Alex and I competed in South America, our junior team competed in the Scholastic Championships. Juniors Jack Hatton and Maria Dhami made their 2nd Junior World Team from their performances here. Congrats! Also, team mate Hannah Martin turned in a 5th place performance at the Tblissi Grand Prix in Georgia. The JMJC has a lot going on, congrats to all!
As always, a huge thank you to all of my supporters including the Film Annex team, New York Athletic Club, and my band mates of "Hard Soul"!
Twitter - @nkossor
My Band - www.thehardsoul.com