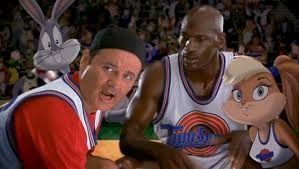 SPACE JAM
Is an American film that released in 1996. The film is directed by Joe Pytka players among others are Michael Jordan, Bugs Bunny, Wayne Knight, Billy West, Dee Bradley Baker and many more.
This film was released on 15 November 1996.
Genre: Comedy, Kids & Family
Directed By: Joe Pytka, Joseph Pytka
Written By: Leo Benvenuti, Steve Rudnick, Timothy Harris, Herschel Weingrod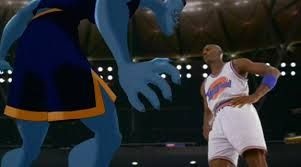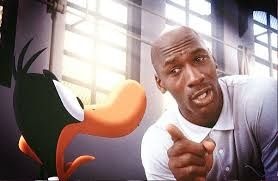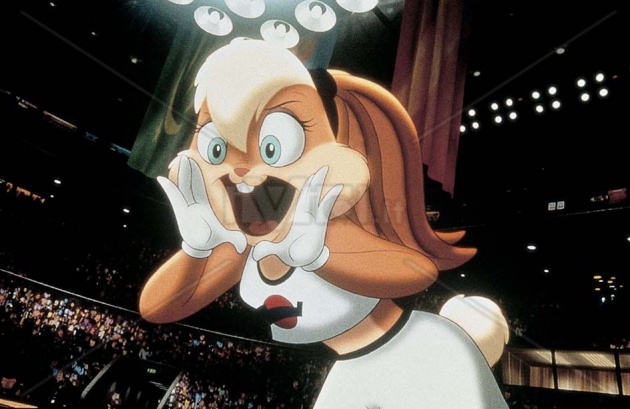 Animation story shows, this family comedy story begins Swackhammer, the owner of an amusement park named planet Moron Mountain feel despresi to get a new aktraksi. And he decided that the Looney Tune characters would be perfect.
He then sends his subordinates in order to bring the character of Looney Tune it all on him, although Bugs Bunny & Co. want it or not.
Because it was not in accordance with their size, then Bugs Bunny was doing a gimmick to them that by holding a competition to determine their freedom.
By taking advantage because their bodies are short and weak, the gang were also chose sport of basketball to win the match.
However, Nerdlucks back to her desk and looking for a star professional basketball leader against them known as the Monstars.
In kedespresiannya, Bugs Bunny ask for help Michael Jordan, who is the Babe Ruth of Basketball sport to help them in order to obtain the victory of their freedom. Get them all escaped and managed to win the match?