Spamming in Bitlanders

What is Bitlanders?
BitLander is basically a well known site of the social media sites which pay us for our contents posting here in bitlanders. Its old name is Film Annex. It basically pays in bitcoins. It changes its name from Film annex to bitlanders because they inspire from bitcoins.Bitcoins is the fasted and secure currency which can easily be transferred with almost zero cost.
Francesco Rulli is basically a man from Italy, its a Sports man in JUDO (black belt) and he also a trainer in New York Athletic Club He started Film Annex in order to encourage independent film makers and also made web base television network.He started to reward users bitcoins for their contents .
Bitlanders Quality Content
In the Bitlanders you post only personal and quality content Blog (diary) which give different users Information, Education, and worth their ways as an entire. In the Bitlanders several of blogs being published each day, every blog seeks to tell its readers with prime quality, moral and valuable insights that are published on a consistent basis by authors qualified to communicate them. And additionally in GLOBAL CHAT is Best way to Communicate to personal Thoughts and facilitate them to others.
Bitlenders Pay in Bitcoin, and this amount is a Revenue behalf of you personal and quality content, therefor any body Post SPAMMING material its Completely spamming is illegal Activite.



Bitlanders is a great platform for income


I make Five Instructional Tutorial regarding bitlanders in URDU/HINDI language, How can we promote bitlanders and Earn passive income with any SPAMMING.

Watch This Videos


What is Spamming?
Spam is essentially a web E-message that truly send by unknown person to a large group of individuals in order to disturb him electronically. Spam additionally includes repeatedly sending same messages , comments to massive users .Users are doing this in order to devalue site and disturb users widely. Bitlanders is also facing these spam related issues because some spammers wish to decrease Famousity of this wonderful website.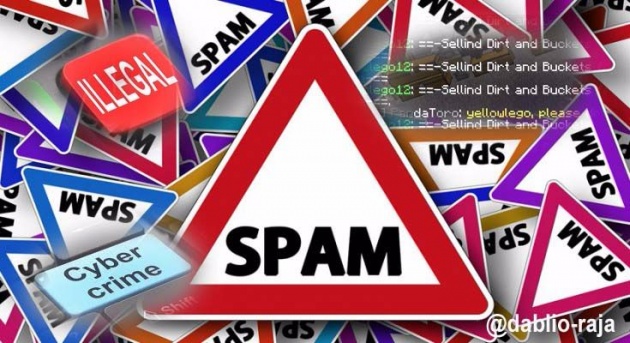 What Counts In Spamming (In Bitlanders)
Spamming in Bitlanders occurs in three ways.
Spamming in Contents
Spamming in Chats
Spamming in Comments




Spamming in Contents
Spamming includes contents includes all useless stuff post in micro blogs and in alternative catagories in order to get maximum buzz. Irrelevant and meaningless stuffs includes many things i will show you in pictures below.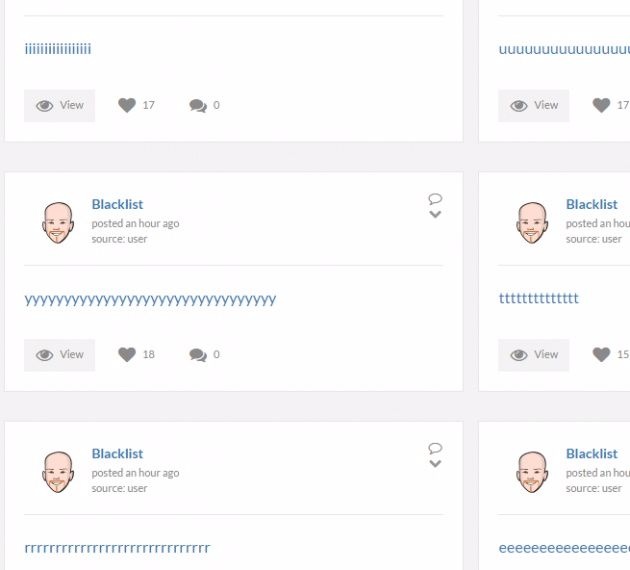 These type any post call spamming. (SO AVOID THEM)
Spamming in Chats
Some user also do spamming in global which is not right. Spamming is not the right way to use site. Bulk message when someone send same message several times in global chat or Private online message or offline message's to other users.

Picture are given below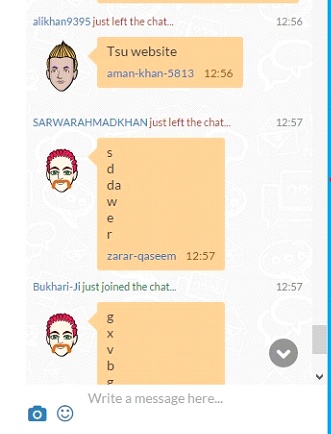 Spamming In Comments
Similar comments which post repeatedly on one post or negative types comments on other users posts. I even here don't know this is allow or not in "Bitlanders" but this is also spamming. I shared Bulk comments screen shot below.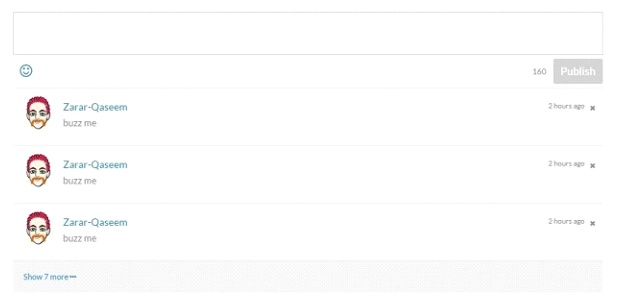 Anti-Spam Laws

UNITES STATE Federal Laws



The CAN-SPAM Act of 2003 was signed into law on December 16, 2003 by President George W. Bush. This law was the United State's first attempt at a national regulation for the sending of commercial email. The Federal Trade Commission (FTC) is responsible for regulating and enforcing the law. CAN-SPAM Act of 2003 is an acronym which stands for: Controlling the Assault of Non-Solicited Pornography and Marketing Act of 2003. Many anti-spammers have taken a stance against this law claiming that it is a failed attempt at really regulating spam within the United States and is too weak to really halt the sending of spam. Many even call it the You-Can-Spam Act because the law does not require emailers to obtain permission from those they email before sending email marketing messages. The law also prohibits individual states who wish to pass stronger anti-spam laws from doing so. In addition, individuals who receive spam mail are not allowed to sue the sender of the spam. While companies that send these emails are required to provide a return address in their emails, only legitimate and legal companies abide by this rule. Most senders of spam are illegitimate companies who are operating outside of the United States. Therefore, there is no means to enforce this requirement of the law.


European Union
Say No To Spam
We are against the spam in any manners because spamming would not help any body. In order to discourage these spammers we have to post originals and quality ones because bitlanders is giving us for what we post in that amazing community.In order to be us to successful we have to follow rules here in bitlanders. Facilitate bitlanders to wins because if they wins we wins.


Tips To Remove Spamming
There are many ways to remove spamming her in bitlanders. We discuss them here one by one
1-Send Blog For Review
Bitlanders a place for content creators including film-makers and articles writers , photographers as well.Send contents for review in order to receive higher buzz and earning as well.Hillary is encharge of review team .They reviewed our contents and declare results and our buzz increases.This is the best way to discourage spammers.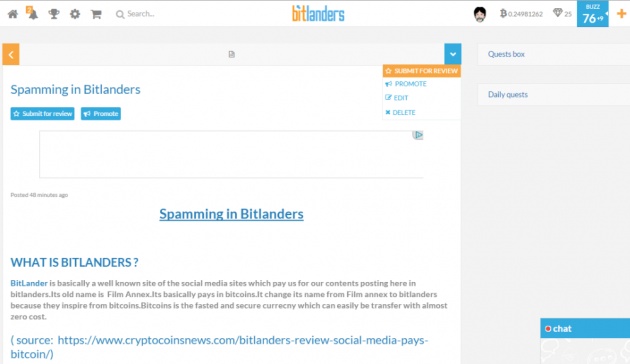 2-Un-Subscribes Spammers
Un-subscribers all those spammers and only make active and nice users.
3-Warning and Report


If you find someone spamming in the chat or in the comments first of all you warn them to stop this SPAMMING BULK MESSAGE, if they still don't stop spamming simply write a mail and report to the authority with a attachment of screenshot of their spam messages, and block them.
Be honest' Stop Spamming and Make the Bitlanders a better Social Network

4- Monitoring


Micky-the-slanted-salerno has had a good hand in stopping the spammers from spam, and creating the bitlanders setting sensible once more. He would in person come back and monitor the world wide chat area.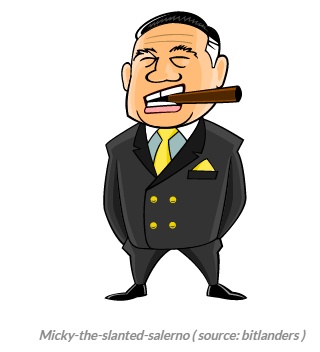 GOOD LUCK! Bitlanders.
About Me
Hey! I'm Dablio Raja and i am attached in Bitcoin Community past 6 years. I make Many tutorial regarding Bitcoin and Bitlanders in Local language, I have 100+ active Bitlanders Referrals
Thanks to all my friends/subscirber/followers.
Love you all #Bitcoiin