Today my topic is related with sports, importance of sports and college sports. As we all know games and sports are related with each other. In other word we can say that sports and games are same, but in English language or English dictionary there is quiet a difference in these to words. Sports or games are very necessary for men ages from 10 to 40 or 50, sports makes the body fit and healthy. Today I will give you the latest information about college sports. And the people who promoted the college sports I will discuss about them. My Topic is divided into the following points or I can say that my topic is divided into following headings which are as under:
Importance of Games
Very Interesting Games in College
Beginning Of Sports in College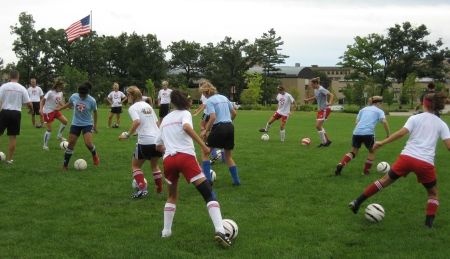 Importance of Games:
First of all I will tell about the importance of games or sports and why the sports or games are necessary for our life. And Why I affect the life of Students. As we all know that sports are very beneficial for our life now days especially in cities. Because all the men and boys, the men are making their wealth and the students are busy in learning. Take all these this at a side because if we learning these boring types of books then the students mind become so tired. To remove the tiredness of a students, sports or games plays an important role. Because sports or games removes the tiredness of students and make them again healthy and perfect. Games or Sports play an important role in the education of a man or a student. All time works makes the man dull and also student remain dull. It is an old saying that "a sound mind rests in a sound body". So in the college proper attention is given to games and sports in every college. In the college level or in the schools annual sports are held.
Very interesting Games in College:
In a college sports are held in every year. Students made full use of this occasion and have much fun in the college. In the college there is music in the ground. And the students are appreciated by the crowds.
Beginning of sports in college:
In a college students and college staff managed the conduct of games or sports. Students have different kinds of sports. In the college level there must be high jump, long race, and obstacle.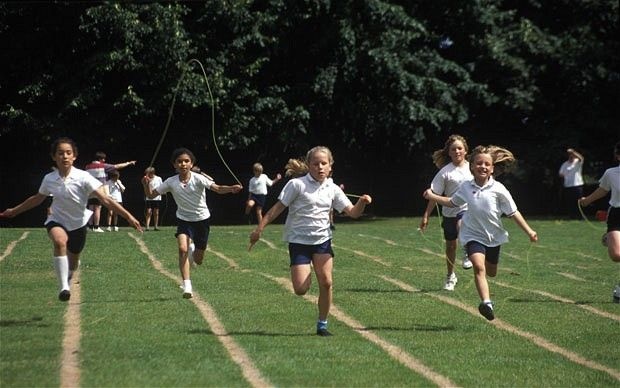 As we all know that sports makes our body fit and healthy, so the students must play sports, for there health. Some students do not play a sport in a grond becomes dull, miserable and becomes infected with many diseases. When dull student runs after some time he becomes so much tired and take rests. The dullness of the student leads to the lack of confidence in the college. No students likes to talk with it, this is all due to not playing a game or sport in there spare time. When students play a game or sport he breathes in the fresh air. The student forgets worries for some time and plays as much possible as he can. It is a good thing for the college level student. A game teaches us how to cooperate with the other fellows or with the other students. Games or sports gives us or gives the student responsibility. Every member of the team takes his responsibility or duty to play the games honorably and properly. We can teach who to compete with the other students, just like as in the class. The sports are all related to the class. All the things we doing in the ground teaches us the lesson that competition is important in every part of life. Games are small competitions in the ground just as in the class rooms.
Thanks for your support , Kindly buzz and share my Blogs..
Copy Rights:
Muhammad Rizwan