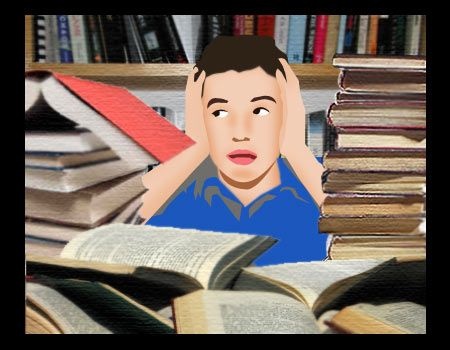 As we all know that nowadays the students suicide and depression cases have risen in huge numbers . I'm not at all saying that this is because of studies but what I'm trying to delegate is that the students are not aware of the importance of sports .
These days students are so much concentrated towards their studies that they don't get time to play any sport and that is where it all starts . Sports just not give pleasure to one , but also makes them mentally and physically active , that's what a student needs in his/her off time from studies instead of spending that time too in stress and thinking about the studies .
Every human being have a limited space to think for something but when they over think about something their mind can't just grasp it and this is what sow the seeds of depression and the thought of suicide starts to tickle in their mind .
Therefore , I wrote this blog so that if incase anyone of you is going through this so maybe I can help you over come that thought . I hope you guys will find it helpful.
THANK YOU !