Stack Pointer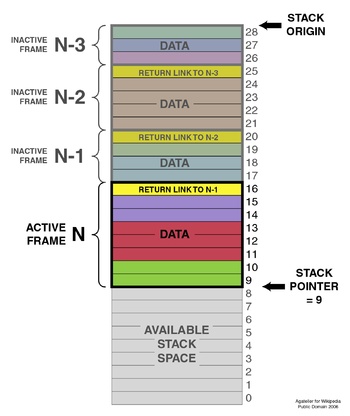 Stack pointer is a 8 bit register with address 81H.
It pointes the address of current stack memory location.
While pushing data into stack memory stack pointer is incremented by 1.
If data is retrieved from stack memory stack pointer is decremented by 1.
Designer can stack pointer register from first memory location of stack memory by inserting address of first location of stack memory.
MOV SP, # 5FH
In 8051 stack memory is of 32 byte with starting address of 5FH and ending address of 7FH.
Register B:
This is 8 bit register.
Used with accumulator in the process of multiplication and division.
In case of multiplication 8 bit output is stored in accumulator while upper 8 bits are stored in register.
In division result is stored accumulator while remainder is stored in register B.