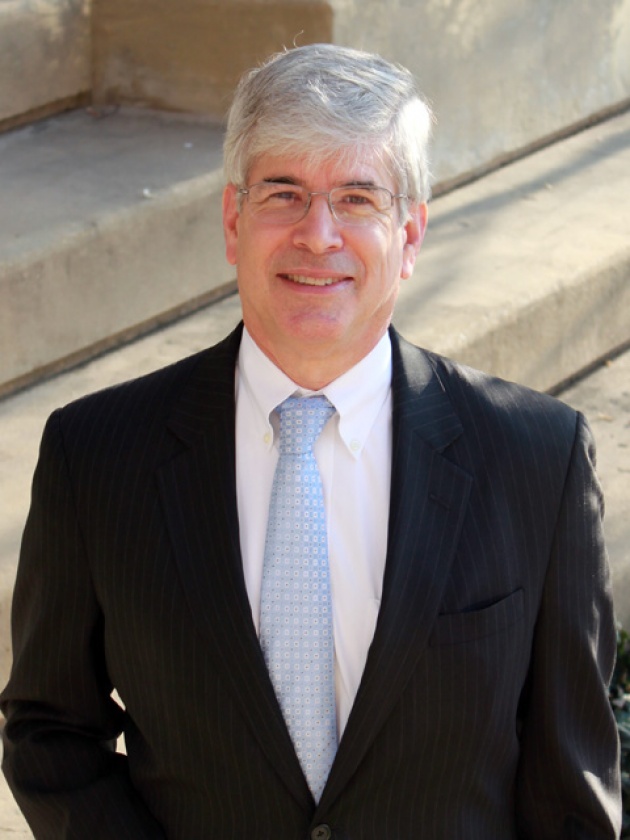 Stan Berman, Global Impact Chief Financial Officer
Stanley Berman is the Chief Financial Officer of Global Impact, a charity that fulfills its mission of "assuring help for the word's most vulnerable people" by raising money on behalf of other charities.
FA: How would you describe Global Impact's charity work?

SB: I'm a CPA and I sometimes explain our role by using terms commonly used in business and finance. In many ways, Global Impact is a broker, an advisor and an aggregator. We help people in need around the world by brokering partnerships between charities and corporations, by advising both charities and corporations on their philanthropic goals, and by aggregating together the unique contributions of an alliance of charities working on the ground with the poor. Ultimately, we are both fundraisers and strategic partners with mission to serve the world's neediest people. In addition, through our administration of the Combined Federal Campaign-Overseas, we provide thousands of charities with vital financial support by raising money on their behalf in ways they may not be able to on their own. We have been a leader in international philanthropy for more than half a century.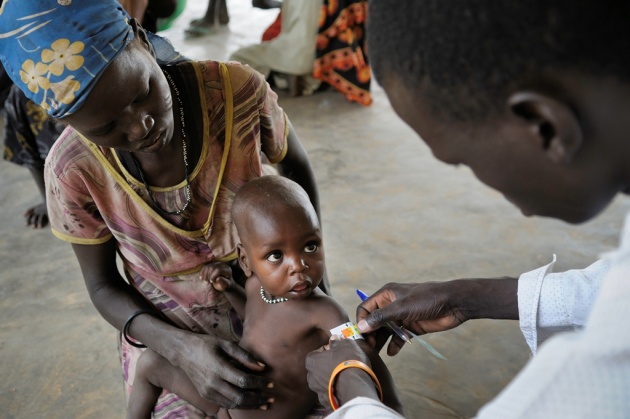 A child is examined for signs of malnutrition at a Doctors Without Borders outreach ambulatory therapeutic feeding program, running weekly to the village of Akon South, in Warrap State. © Robin Meldrum/MSF

FA: What is Global Impact's greatest strength?

SB: I would say that our international focus, nearly 60 years of experience, and our reputation as a trusted partner that works collaboratively to help the world's most vulnerable people are the strengths that define us as an organization. In addition, Global Impact employees have a remarkable sense of "mission first" that leads to their working together to seek the best overall solutions. Together the result is better than the sum of its parts.

FA: What motivated you to join the GI staff? What about your personal background, interest and experience helps you advance the mission of Global Impact?

SB: I have been working with nonprofit organizations for most of my career. With Global Impact, I found an organization with a mission that I strongly supported, but also one that prioritized good governance and management practices. I have a personal belief that all of us have an obligation to try to make the world a better place, and using my financial expertise at Global Impact provides me that opportunity. Helping those less fortunate around the world is very motivating for me and our entire organization.

FA: Among the humanitarian, disaster relief, international development and social investment issues that Global Impact supports, which is personally most compelling to you and why?

SB: Personally, I am compelled by nearly all of the work that we support. We partner with organizations that are truly making the world a better place. This certainly makes going to work each day a joy. As a CFO, I'm especially proud that we are raising the most funding – unrestricted–for the charities we support. We do this in many ways, including workplace giving campaigns and consulting on international corporate philanthropy.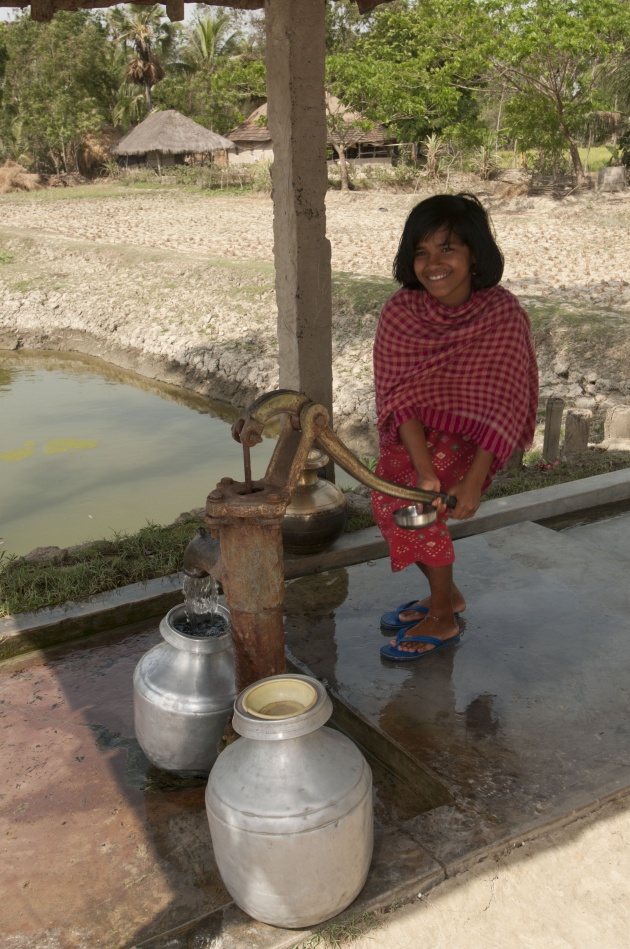 A young girl in West Bengal uses her village's water system to fill up a jug of clean water for her family. Photo courtesy of Water for People

FA: How can charity and corporate workplace giving campaigns benefit a corporation's employees and improve the bottom line for shareholders?

SB: A good workplace giving campaign can not only raise money for charities, but also create a sense of organizational camaraderie and accomplishment. Workplace giving campaigns result in increased employee engagement and maximize employees' interests in helping others. They are also a key asset for corporations to show their corporate social investment. It goes back to the old adage; a happy employee is a productive employee.

FA: What is your favorite success story of a Global Impact program supported by the private sector?

SB: After the 2006 conflict in Lebanon that killed or wounded thousands, business leaders from Cisco, GHAFARI, Intel, Microsoft and Occidental Petroleum turned to Global Impact to establish the Partnership for Lebanon. The fund's mission was to support post-conflict reconstruction efforts in Lebanon and increase access to education and economic opportunity. Specifically, the goal of the fund was to help the people of Lebanon establish stability and long-term economic growth by leveraging public-private partnerships' for education, job creation and economic development. Global Impact leveraged its contacts and expertise, ultimately raising $1,738,610 for the Partnership for Lebanon, which supported the work of ANERA, Digital Opportunity Trust, Habitat for Humanity International, Marshall Legacy Institute, Mercy Corps, PRODEV SAL, UNICEF and Union of the Arab ICT Association.
Grant money from the U.S. Lebanon-Partnership Fund enabled ANERA to help rebuild IT capacity in Lebanon following the 2006 Israel-Lebanon war. Photo courtesy of ANERA