Starbucks Eggnog Latte – This festive, Starbucks-inspired latte is made with strong brewed espresso, steamed eggnog and milk. Brown sugar and nutmeg, too. Save yourself 5$ and make it at home – it's delicious!!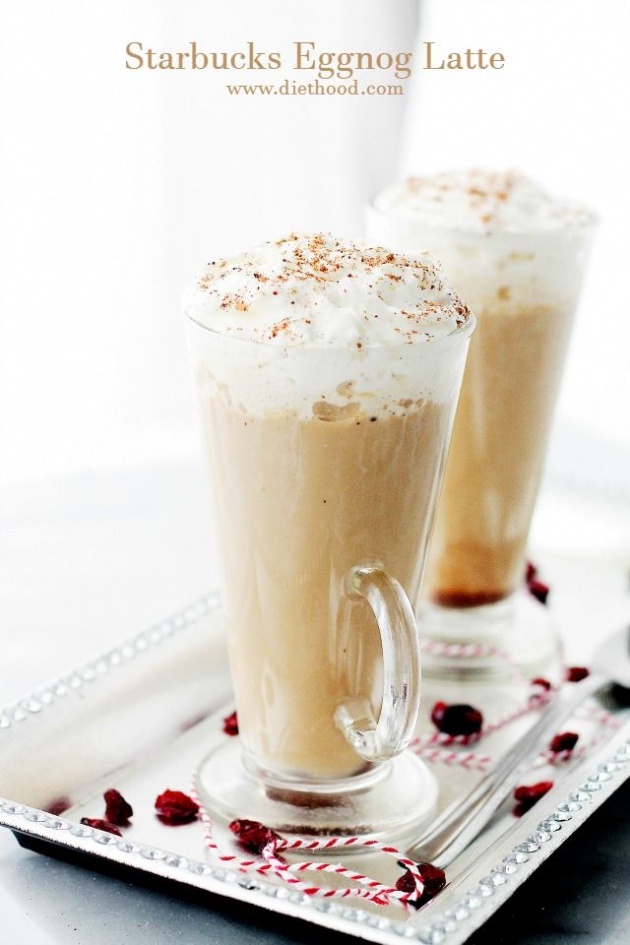 HI, HI, HI! Happy, Happy Friday! I have no plans for the weekend, but man, it feels good to know that it's Friday.
Can I get an Amen?! Thank you!
In other news, I *just* received an invite to an Ugly Christmas Sweater Party. Aaaaand was reminded that Christmas is only 6 weeks away. (REALLY?!?)
Also. My husband asked me about making plans for NYE. NYE!!! That's insane! At the risk of sounding cliche, where did the time GO??
Pass me the Tequila…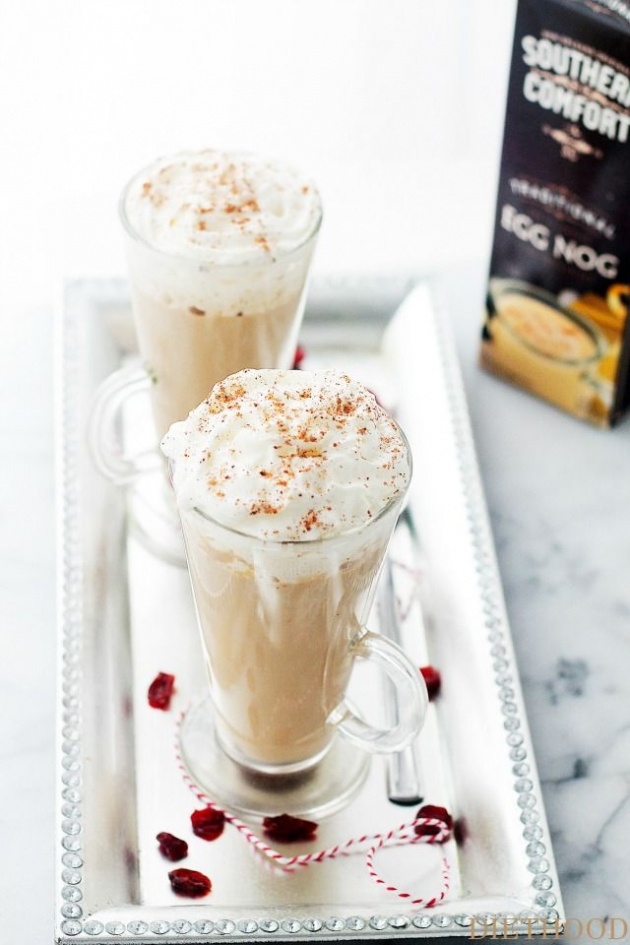 Sooo… Should I have waited one more month to post such a festive recipe?! Maybe! BUT, hear me out.
Last weekend I went to Starbucks with their Eggnog Latte on my mind. I thought, if they hadPumpkin Spice Lattes in August, then undoubtedly, their Eggnog Latte would be first on the menu in November.
I walked up to put in my order, and without even looking up at the big ol' menu on the wall, I asked for an Eggnog Latte.
To my surprise, she said, "We're not serving those this season".
Say WHAT?!? That's preposterous! (<<—I love that word!)
After expressing my disappointment, I ordered a Skinny Latte and a pink Cake Pop… Then I came home and, while channeling my inner barista, I started to experiment with making my own Eggnog Latte.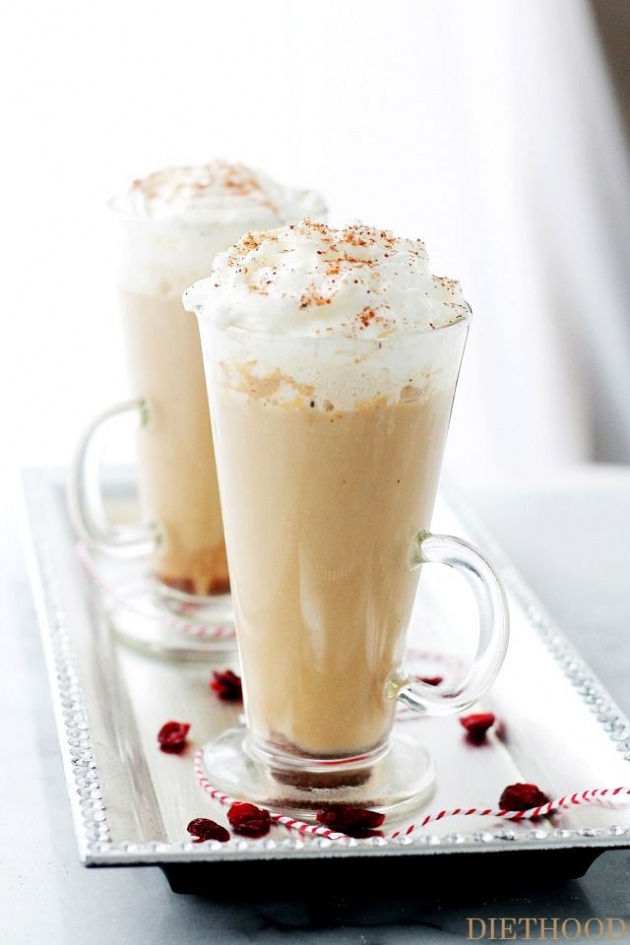 Truth be told, there was no experiment. I mean, it's just hot eggnog mixed with espresso. Nothin' to it. What makes this latte extra special is the scent and the flavors of the Season.
You know what I really think? Add cinnamon and nutmeg to any coffee-drink and it goes from meh tovavoom! Do you agree?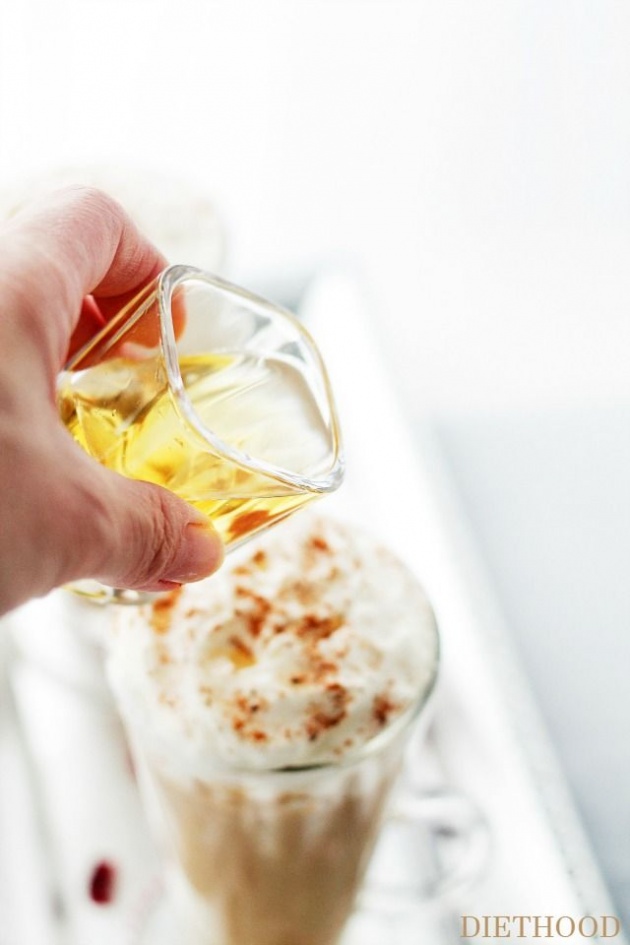 You know what else? Add a shot of some real Southern Comfort to your coffee and call it a day. I did! Mommy Juice at its best.
Happy Weekend!
ENJOY!