Image credits: iluvcebu
You know the drill when it's almost the end of the month, a lot of people out there starts becoming journal enthusiasts. And when I say a lot, I truly mean a LOT! I have seen them running over to bookstores, I saw them collecting stickers on famous coffee shops who are offering one or two or probably more designs of next year's planners.
And who can ignore Starbucks' 2019 planners and travel organizers? They promote it like crazy on their pages and websites, they pay advertisements for customers and even then non-customers would come by and start collecting them. I am one of these non-customers.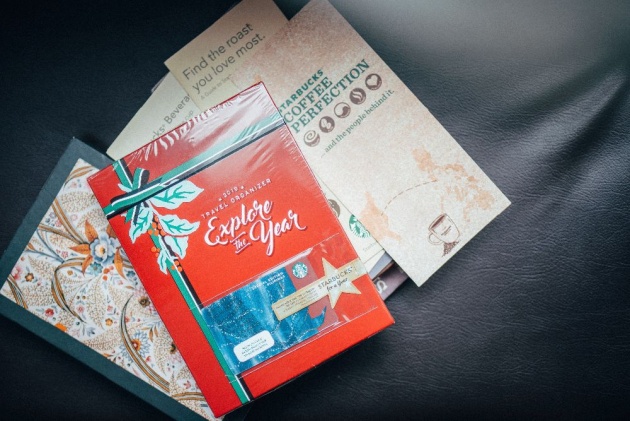 Image credits: Jean Beltran uploaded via bitLanders
I admit I am not much of a coffee lover. I am not willing to pay more than a hundred for a cup of coffee, that was before. This year, things had changed and let me tell you a tale of how I regret even spending bucks to get one of those travel organizers from Starbucks. Lookout because you might also be one who is trying to grab one, I will share my sentiments and I am so sorry to myself for falling into this trap. Let me know, are you also into this sticker collecting game? Because if you do, we are a tie!
Here's my journey.
Starbucks Planner and Travel Organizer 2019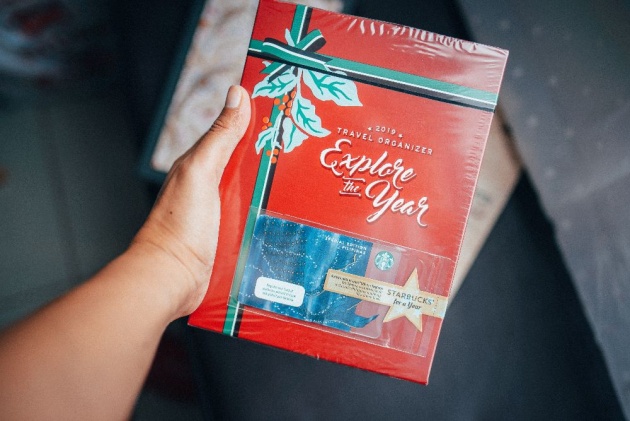 Image credits: Jean Beltran uploaded via bitLanders
The Starbucks Planner 2019 by Moleskine in photos on Starbucks' website is already poking my inner heart when I read the post. I was asking James, my husband if I should get one but I knew inside of me that I was already determined to get either the planner or the travel organizer. And so late last month, I started collecting these green mermaid stickers.
When did this stickers collection start and why Filipinos are already into this craze is like a history no one can tell. I knew this coffee shop and there are so much more of the same category and I had sworn to myself not to step on its doors because I know nothing about coffee plus the prices are too much. Note that a tall sized drink costs an equivalent to three meals or more to a common Filipino.
Video credits: Rappler via YouTube
But why did I consider getting one? Well, it's social media! I saw a lot of advertisements and eventually gave in telling myself, I will try this year and see if I will like it. Because if I did at the end, I'll be doing this every year but that is false.
My 18 Stickers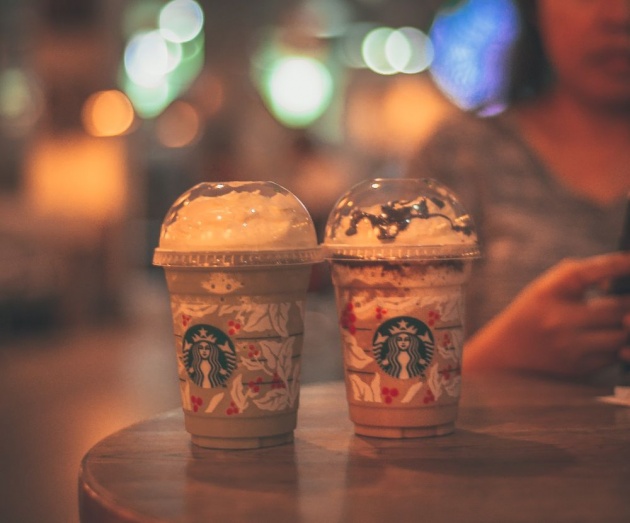 Image credits: Jean Beltran uploaded via bitLanders
My husband has been dragged to this, taking in coffee and sugar although both of us are not really into this thing, poor us! I don't know if it is just me but the very first time I went into IT Park's Starbucks at E Block building, I felt bad, I don't know which one to order. I asked the staff which one should I take, I specifically asked for something without coffee because that's what James wanted to have to given that it was already afternoon, we might not be able to sleep that night if we'll get the caffeinated ones.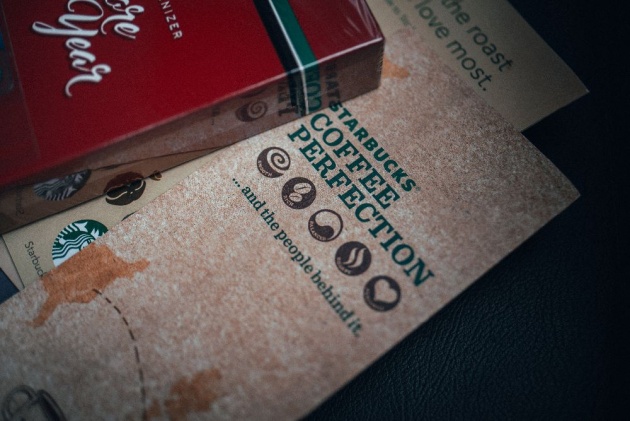 Image credits: Jean Beltran uploaded via bitLanders
To be honest, I can no longer recall what we ordered. The terms are just overwhelming, please don't judge us, we just didn't grow up in such environment. I swear, after this blog, there will be no more Starbucks cup or coffee bought by our own money, if I might be drinking one in the future, it would be a gift or a treat from someone else.
There are at least 12 branches of Starbucks in Cebu City, James and I had gone to five of them specifically in Ayala Annex, SM City Cebu, IT Park, Metro Gaisano Colon and in Escario Axis Entertainment Avenue.
In total, I have drunk nine Tall and Grande sizes of Starbucks beverages, James had around four and the five remaining ones were from my colleagues who came to buy and gave me their stickers. Computing the total cost, my husband and I spent approximately Php 2000+ and in total, if all sizes were just tall which is around Php 160 per cup, we could have spent Php 2880 for a travel organizer.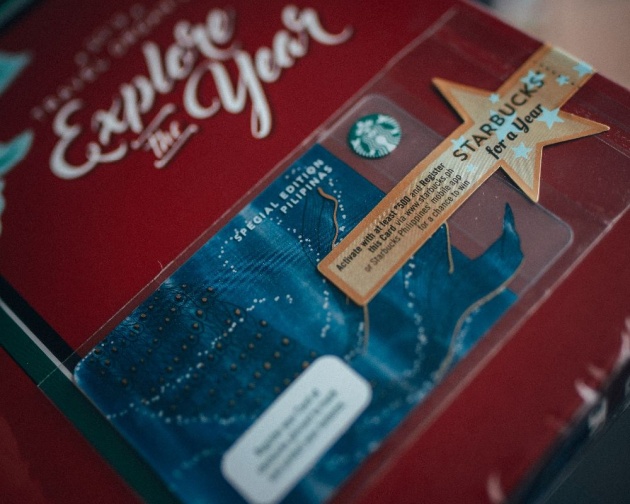 Image credits: Jean Beltran uploaded via bitLanders
Introducing Starbucks' Travel Organizer Worth At least Php 2880
On the day that I realized I only have four more stickers and my colleagues agreed to come with us at Starbucks Ayala a week ago, I knew right away that I'll be claiming my organizer. I didn't aim for the planner because I have already added the #TitaWittyPlanner2019 or the National Book Store 365 Planner on my wish list for our company party. So I thought I should get the organizer to have something that could keep my tiny stuff when on the go such as pens, etc.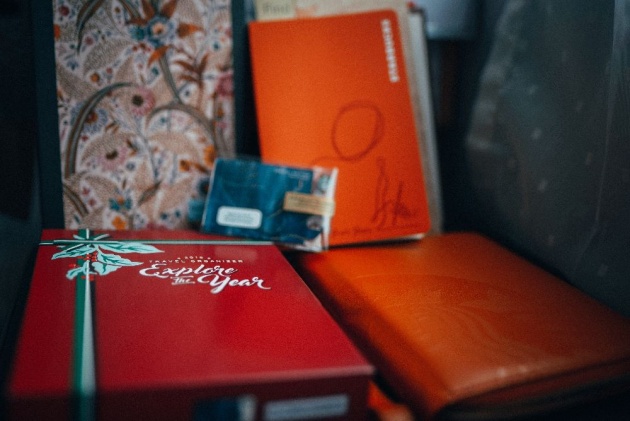 Image credits: Jean Beltran uploaded via bitLanders
The box was covered with plastic, it has maroon-ish cover and a free Starbucks card with a mermaid design. Inside it is a yellow zipper-locked organizer, I had to immediately pop it open, where on the left is a pouch where mobile phones can possibly be inserted. Card slots are there too, a wristband is included too and on the right is a small notepad with blank, lined and dots. This can be inserted into the organizer to keep it in place.
Impressions
Image credits: kojiarsua
To be honest, I was really not happy after opening it. I felt like the price amount is so much more than what I had received. A small organizer with a small pad is worth more than Php 2000. Then I just learned that customers can also opt to purchase at least P7,000 worth of food and other retail items, in a single receipt, to claim a planner or travel organizer.
I understand it is by Moleskine and this brand is indeed expensive. So I then checked National Bookstore's Moleskine planners. This journal and or planner costs at least Php 1200. I don't know what the designs are inside them or how they look but I bet they are also of quality.
Image credits: pattyvillegas
I thought of the sugar amount I had taken in, the numerous hours spent just to grab a cup, get myself confused again and again on what to get until I realized I love Toffee Nut Crunch Latte when hot rather than the iced one.
The great face slap came and my shoulders dropped. I could have bought my third Alunsina Blank Leather Journal for less than half of the price I paid for this. Keep it until I ran out of pages on my current journal so I can start making my own page designs as a common bullet journalist do.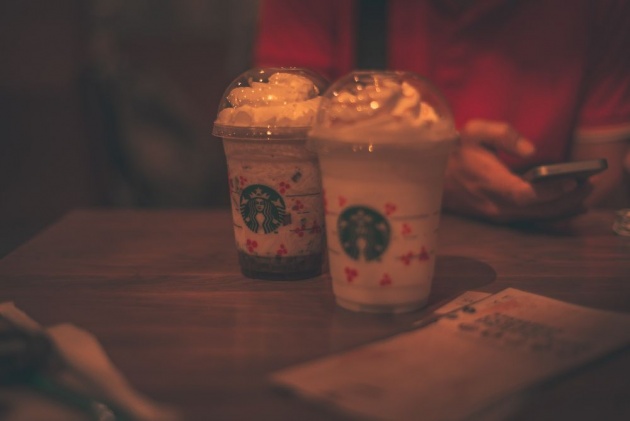 Image credits: Jean Beltran uploaded via bitLanders
Overall, I felt robbed, I felt it was not a good investment of time, money and effort. I could literally get a travel organizer better and much luxurious to that amount than this.
Anyway, this is already here, I am making use of it still of course but I am not going to collect any Starbucks stickers again at any time in the future. I am sticking with Bullet Journal because I can fill up the blank pages to my own likeness.
The Starbucks planners are indeed a bonus to all those real coffee lovers who drink always like everyday but for those who are not, like me, after this year, I am quite sure there won't be anymore sticker collection, ever again.
Video credits: RickyWeekly via YouTube
---------------------------
About the author:
Jean Beltran-Figues is a photography enthusiast.
A traveler who wants to promote her beloved country, the Philippines.