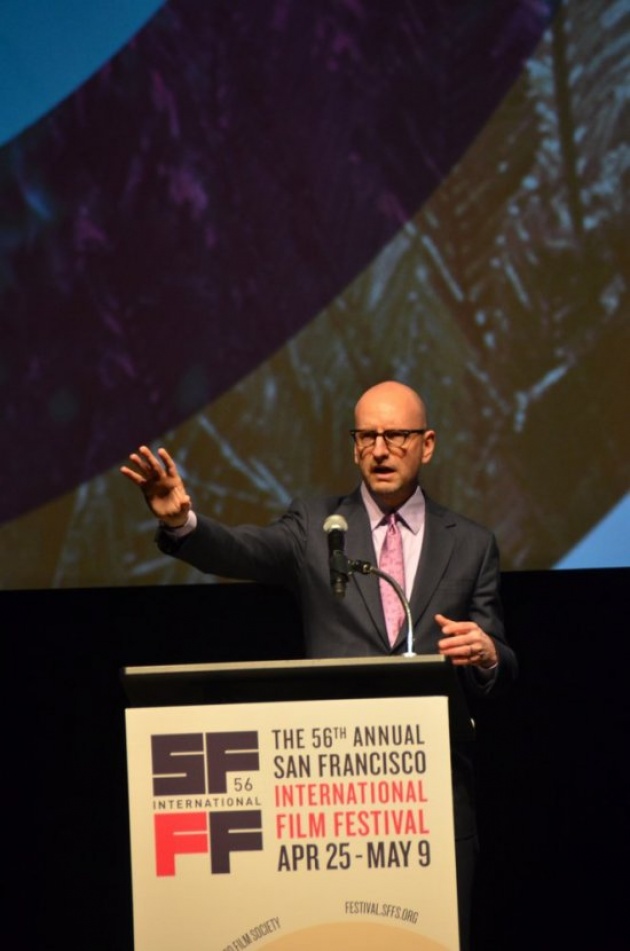 Steven Soderbergh is one of my favorite filmmakers. He directed some of my personal favorites like Ocean's 11 (and following), Erin Brockovich, Contagion, and produced some great pieces of cinema like Syriana or Good Night, and Good Luck. He started his indie filmmaker career with no less than a Palme d'Or at Cannes Film Festival in 1989 for Sex, Lies, and Videotape. So it was a bit of a shock when he announced his retirement from the film industry earlier this year. But let's hope he will still be part of the film landscape one way or another. So I was pretty psyched to find out a few months ago that he would make a speech at the San Francisco Film Festival, which opened last week. And that was quite a speech, a 38-minute long State of Cinema address, or "rant" as he himself defined it. The interesting thing is that it was not intended to be released online, the audio was leaked and it went viral.
When you watch it, you see that he definitely knows how to address an audience, from the opening anecdote to the little jokes and his articulate speech. He clearly pinned down what is the state of cinema right now and it doesn't look quite right. The movie studios are taking over and leaving talents and new ideas behind. The movie studios executives don't know movies anymore but they are the ones making the (financial) decision about them. I strongly suggest watching the video or reading the transcript, it gives a great insight from a professional who knows what he's talking about, as Soderbergh is a director and producer, and has dealt with both movie studios and the indie film market.
About film financing, he says: "So then there's the expense of putting a movie out, which is a big problem." Finding money to fund a film is one of the main issues a filmmaker faces at one point or another, whether he/she already made a name for him/herself or is a newbie. Even though he didn't talk about online film distribution or financing, it's definitely an option I would suggest to add in a future speech. In his latest blog, filmmaker Mark Kuczewski explained the whole process of making an independent film. Talking about funding, he says: "Funding for filmmakers is difficult on shorts because it's harder to return the investment because the market for paying for short films is smaller than features." That's the reality and one of the reasons he has become successful on Film Annex and was able, for example, to buy a new camera to shoot his last film Falling with the revenues generated from his Web TV. He continues about distribution: "The other option is social media & online film websites. I tend to go this route because I want as many people to see my films as possible." Because he has a great Web TV, Kuczewski is part of Eren Picks' on Film Annex, which drives more traffic to his work and therefore, increase his revenues. And because he also writes insightful blogs about filmmaking and film distribution and financing, he had some of his latest articles featured on the Annex Press as "guest blogs", also increasing his traffic. If you think your films and blogs should follow this same path, sent us an email.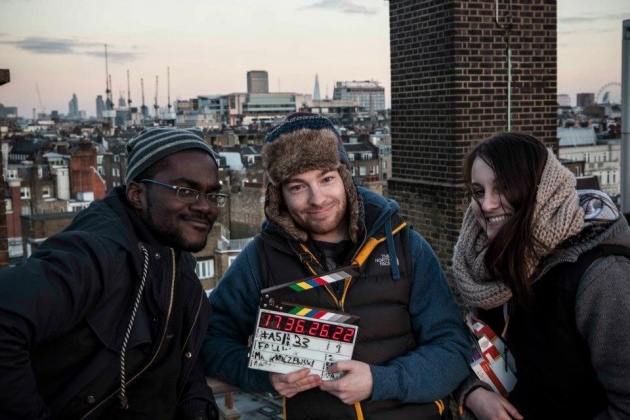 Mark Kuczewski and some of his crew on the set of Falling.
Back to this week, have a look at the Industry Newsletter and the blog about the We Believe in Balloons initiative. And in the new movies: new storyboards vs. final animation videos by Ken Turner, and an interview with Roya Sadaat, an Afghan filmmaker and entrepreneur.

Next week, we will be premiering the 1st episode of the Persephone web series, directed by Lisa Stock. So stay tuned for that!
(First Photo, Credit: MonstersAndCritics)
- Jennifer