Image credits: edition.cnn.com
>> JUST A SHORT HISTORY <<
Over a year ago, something happened that changed my life. It was a good thing, something that I had been dreaming of for a very long time. Before I get into that, I'm going to give a little bit of history. Back in 2015 I had a friend that I hung around a lot. After a while, me and his older sister started to talk. It was just casual talking and messaging. There didn't seem to be anything bad, though the reality was that there would have been complications that would have arisen from this continuing to talk on a steady basis. I didn't want to be disrespectful to my friend and jeopardize both friendships with both him and his sister, besides she was older than me. Meeting people and making friends isn't something that comes easy for me unfortunately. What was I to do?
>> MEETING FRIENDS ONLINE <<
Image credits: yourstory.com
I resolved to the internet. The world is a very big place, full of riches that are just waiting to be explored. I discovered the means to make friends through an online site. So after a few months, I had made a few friends here and there. By the summer, I had befriended a girl from California. After a few weeks of talking on the phone and on Skype, we decided to start a relationship. We were scheduled to meet and spend time with her family. It was something her mother said that sort of concerned both me and my grandpa. I lived with my grandpa at the time, and still would if he was alive. The relationship started to deteriorate and by that time and eventually it felt like being stuck in a Chinese finger puzzle. We ended our relationship and I went back to meeting people.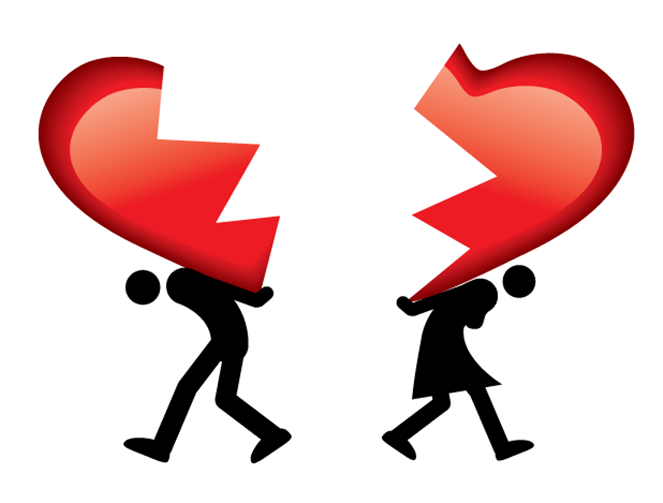 Image credits: tayyar.org
After a few months, I had befriended a girl from Oregon. She seemed a little more level headed, though there was a problem. She insisted on keeping me a secret from her family. I don't believe in hiding stuff from people, so naturally I introduced her to my family. Things were okay, though I was continually bothered by the fact that she didn't want to introduce me to her family. I was always nice to her, doing everything I could to help her out, and I still got treated like that. Things were very inconsistent. She continually changed what she would say. Eventually by January of 2016, I left and went on my own way. Now comes the "meat and potatoes" of this, the good stuff.
>> WHEN I MET A GIRL FROM THE PHILIPPINES <<
Image credits: pinterest.com
It was March of 2016 and I was once again back to making friends online. On March 13, something special would happen. How ironic since 13 is generally considered an unlucky number. I ended up befriending a girl from the Philippines. She seemed very nice. Now I had been through a nightmare of people that have caused nothing but problems for me, so by this time I had grown mentally and gotten to be very cautious. I didn't want to get stuck in the same loop all over again. We got to know each other and I actually liked talking to her.
Image credits: capitalfm.co.ke
I started to get scared though as I didn't want history to repeat itself once again with me liking someone that would end up getting me into some problems later on down the road. The solution at the time was to continue to make more friends and not get attached to anyone, so that is exactly what I did. This led me to make another friend from Pennsylvania. We would talk all of the time, much to the dismay of my friend from the Philippines. We were all just friends at the time so I didn't see any harm of having a lot of friends. I simply didn't want to keep repeating the same problems that I had been experiencing with other people so I tried not to get too close to anybody. I had no idea how interested this girl from the Philippines was in me. She even said I love you to me once and that shocked the hell out of me since we had just met. I felt if it took this long for her to fall in love with me, how long would it take before she got bored and started to move on to someone else?
Image credits: sheknows.com
Well that never happened but rather quite the opposite. My friend from Pennsylvania was the first person to get tired which caught me by surprise but hey it is what it is. I enjoyed talking to her but also I respected her wishes of not wanting to be involved with anyone. So my friend from the Philippines was still there for me through all of this. I did not like the idea of being involved with someone outside of the country. I thought it was unrealistic because of the distance but surprisingly, she has yet to get tired and neither have I. Again, I had no idea how interested she was in me. If I had to do it over again, I would have gotten to know her first and left it at that without meeting anyone else.
Image credits: toledolibrary.org
On June 4th 2016, we officialized our relationship. This would be my second "real relationship". A lot has happened since we got started last year. One of the biggest things I had to deal with was the death of my grandfather. There wasn't anything wrong with him for a long time but losing him was something that would be really hard for me to handle. Well eventually he reached the end of his life and was on a sharp decline. If my girlfriend hadn't been there for me during that time, I don't know what I would have done. I am extremely grateful for having her. It's a two-way street with this. I want someone that is there for me but also someone I can also be there for. I took advantage of every opportunity to help her out that way I could still make my presence known even if I am so far away.
Image credits: loveimagesdownload.com
So how has our relationship been since then? I'm going to be honest and not sugarcoat anything. Our relationship has had several issues, but that is to be expected from long distance relationships. The issues stem from arguments regarding misunderstandings mostly. On the bright side I can confidently say that neither I or her have done anything that we have regretted. Our relationship is starting to show its age as the distance slowly eats away at it like a cancer. I still haven't lost hope however.
I really love this girl and I believe that we will do everything we can to prolong the life of our relationship to reach our ultimate goal of one day getting married.
Image credits: pexels.com
Image credits: loveinkslingers.tumblr.com
I have here some long distance relationship songs that you might like.. :)
Video credits: Zhenin Jay via Youtube
Video credits: 26Sh0rty via Youtube
P.S. This blog is written by my boyfie :D :)