Before the title confuses anyone, it is very important for me to clarify my agenda to all the readers taking interest in my piece. What I am trying to say is that every single student as a person comes first before focusing on the academic curriculum. Teachers are required to focus on the problems and personal issues of students before moving on with educating them. When you give importance to the issues of your pupils, they will automatically start to be productive. Many teachers tend to be bossy and all they get in result is hatred and bad results. I have been associated with the world of education for the past 12 years. Besides from teaching, I have also worked as an administrator for a handsome number of years.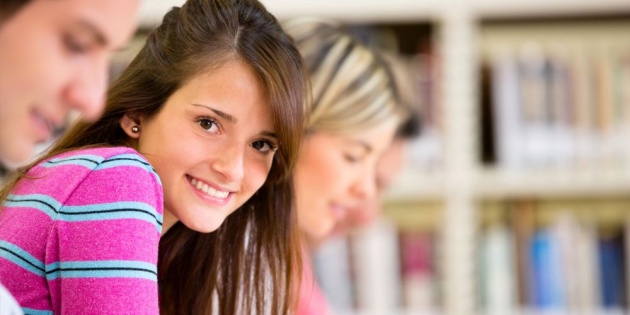 You can't just tell someone to do something and expect extraordinary results. You are required to maintain a healthy relationship before making your students or lets just say anyone to do something. The fact that students have feeble minds and will believe anything is not true. Things don't work that way anymore. You need to be very careful while approaching the students of today. It's the 21st century and students have a lot of exposure to the media, films, television and video games. Most of the students of today have more knowledge than us regarding a few topics. They are well informed and their minds are sharper as compared to the children of 80s or 90s.
If you have just started your teaching career and are eager to impress your school's principal. All you need to do is focus on yourself and your relationship with your students. Dress good, speak good and act good. The last point literally means to act in front of your students. Students have no interest in your petty issues. All they come for is a good learning experience and you are required to provide them with that. You need to come up with a different work plan every time you enter your class room.
For about 50 to 60 minutes, you are in charge of your students, but that doesn't mean that you start taking them for granted. As mentioned in the title, "students come before education." It's good to worry about completing your academic curriculum but it is even more important to make your students put their heart into it. Half-hearted work is of no good to teachers as well as students. They need to work together as a team if they want to generate positive results. It is good to create a healthy bond but you should never allow your students to cross the line. Students and teachers are both required to know their limits.
Once you have managed to maintain a healthy student-teacher relationship, studying and teaching will not be a problem at all. A well-developed chemistry will help make classroom interesting and will definitely generate positive results.
Source:ArchivistPK