The deadline for open submissions to the International Fashion Film Awards @ LJFFF is fast approaching. June 13, 2013 is your last day to submit your work to festival producer Fred Sweet. The event for which I'm honored to be part of the judging panel has changed a bit in its format from last years La Jolla Fashion Film Festival.
There continues to be the main awards such as best picture, director, etc. but there will also be an expansion of the awards to focus on the other key aspects of production. "From now on the brilliant work done by makeup artists, hairstylists, art directors, musicians, wardrobe stylists, writers, and others will be nominated and have the opportunity to win awards. These awards are for the best in the world and cut across national boundaries and cultures. Thanks to the global reach of LJFFF everyone is included no matter where on earth they live or work." stated Mr. Sweet. I'm excited by the recognition that will recognize the members of the crew that are the backbone to the success of any creative project.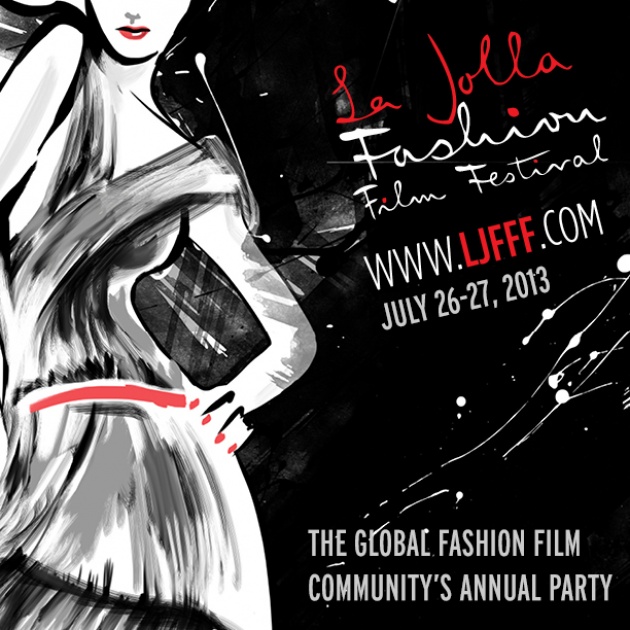 The awards presentation will be held at the Museum of Contemporary Art, San Diego on July 27th. The awards that will be presented are as follows:
Best Picture – to producer
Best Director – to director
Best Cinematography – to cinematographer
Best Hairstyling – to hair stylist
Best Makeup – to makeup artist
Best Fashion – to wardrobe stylist (responsible party)
Best Music – to musician
Best Animated/Multi Media – to artist
Best Creative Concept – to producer (responsible party)
Best Visual Effects – to special effects director
Best Art Direction – to art director
Best Actor in a Leading Role – to actor
Best Actress in a Leading Role – to actress
Interview w/ IFFA Producer Mr. Fred Sweet
"BLOOM" by Brooklyn based fashion film director and beauty photographer Charlie Wan won best hair and makeup at LJFFF 2012.