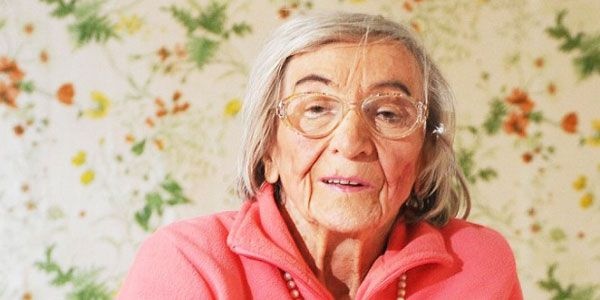 The most terrible job in the time of Nazi rule was not to be a soldier or a spy, but a food taster dictator.
About 70 years ago, the darkest moments that happen in life Margo Wlk. At that time, her was 25 years old and must risk his life every time he ate. It was her when she was forced to become a food taster of Adolf Hitler along with 14 other women.
Citing an interview with a television station RBB in the Daily Mail, the 96 year old woman tells how she and the other women "crying like a dog" after Hitler tasting food. They had to wait for an hour and continue haunted by the fear that at any moment something bad can happen to them. They are also very grateful to still be alive after swallowing the whole food into their mouths.
Wlk be a food taster Hitler after he fled to his mother's house which turned out to be next to Hitler's Wolf's Lair. Her was forced by the mayor to take the job was shut down after her husband was drafted into the army, and his apartment was bombed in 1941 Since then, her had to go along with a bodyguard to a school to try foods Hitler. Her must risk his life for people who have never seen it.
Circumstances became more severe after the attempt on Hitler's actions on July 20, 1944 Wlk fled to Berlin, but the bad thing was already waiting for him. The Russians took over Berlin in 1945 Wlk tried disguised by wearing clothes like an old woman. However, Russian troops remain up to her and other women as well. They were detained and raped for 14 days by cruel soldiers. Wlk could not have children after that.
A year later, the situation changed again as a whole. Wlk husband returned in a state that is so depressing after being arrested on a war refugee. Both are struggling to erase the nightmare of war. However, they eventually split up too, Wlk which is still alive and still continues to make history as the only one who survived Hitler's food taster.