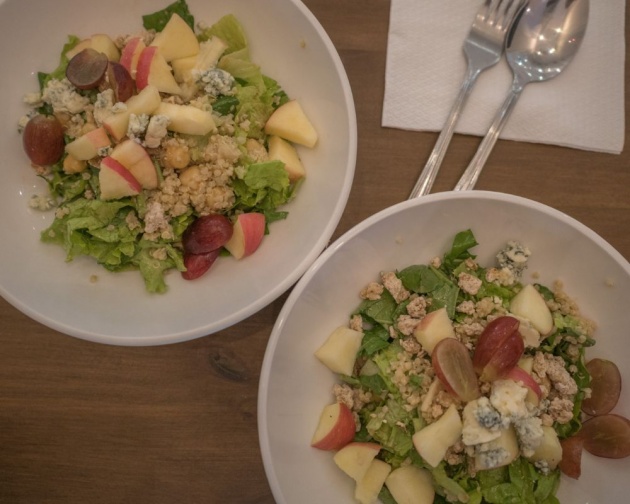 Image credits: Jean Beltran uploaded via bitLanders
Since I started my not-so-strict diet, I had never eaten outside the past few days at any restaurant and I have to admit, I badly miss going out and dining at certain eateries with my husband most especially those which offer great salad options.
With that, I have craved for some really good salad. I only make one at home, the simple lettuce, Japanese cucumber, tomato, cheese, nuts and etcetera combination. Its definitely a simple one and sometimes, I get tired of it, that's full honesty right there. I pair it with chicken breast or fish, either steamed or roasted though.
Anyway, yesterday as we got out of the church, we went ahead to Oh Georg! in Ayala for a good salad. Today's blog is about my husband and I's time at two food spots in the center.
Oh Georg! / Cafe Georg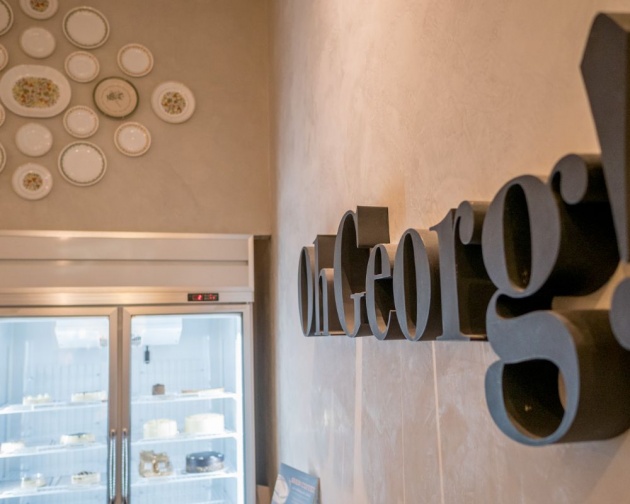 Image credits: Jean Beltran uploaded via bitLanders
You might wonder why there's an exclamation point, that's really how the name is written so whenever I state it, I would give it a good impression.
Oh Georg! is one of those restaurants in Cebu which has a lot of return customers because they offer really good food and not just good ones, they are not too expensive compared to others which offers almost the same set of menu. But what I was really eyeing is their salad. I had been craving for their Apple, Candied Walnut and Blue Cheese salad.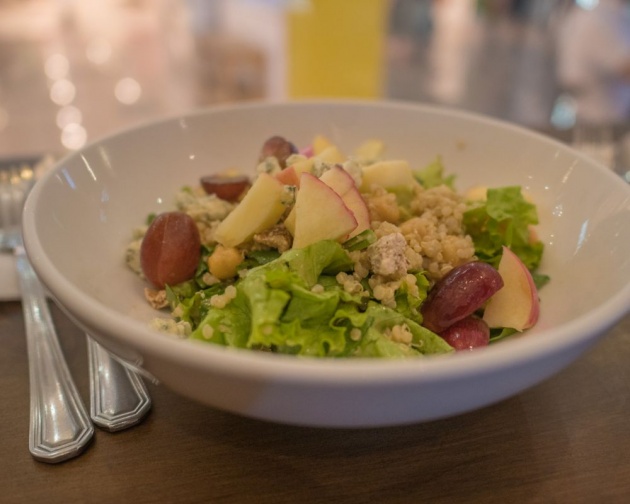 Image credits: Jean Beltran uploaded via bitLanders
Upon our arrival, we already noticed some customers were standing outside, as per the staff, they were full which was obvious as the restaurant has this open type of setting. I can't go back and look for another place because this was where I wanted to dine. Fortunately, they got two high chairs available and so we entered in, offered a menu and found the Apple, Candied Walnut and Blue Cheese salad is not anymore on their menu. That made me wonder why it was so good!
Anyway, I found an alternative which is a Quinoa Salad with almost the same ingredients as what I wanted. So I went for it.
It was quite obvious that this restaurant is a hit not just to Cebuanos but also to foreigners. I saw some Chinese, Americans, Koreans and others dining in. I just wonder why they only have a small spot in Ayala. They do have a branch in Banilad which I guess we will visit soon too!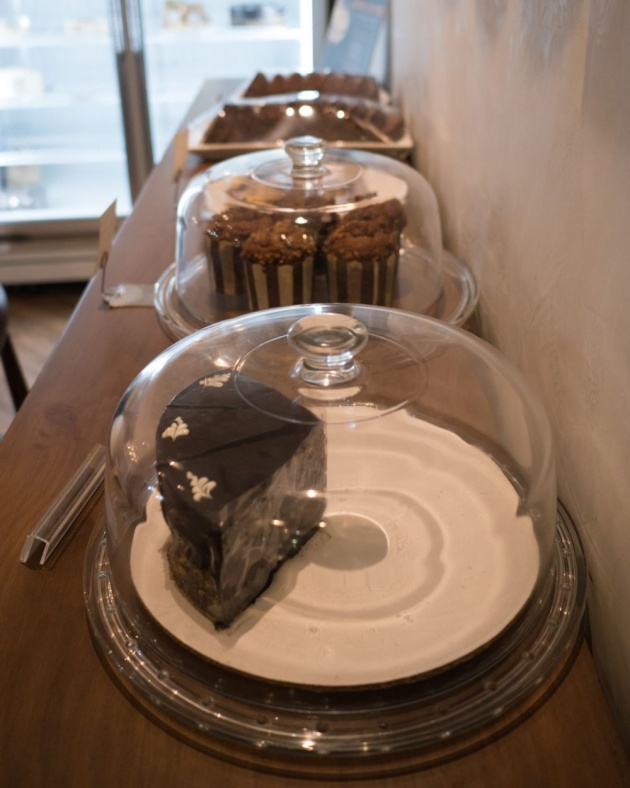 Image credits: Jean Beltran uploaded via bitLanders
Our waiting time took around 30 minutes and I understand why there were so many people and the orders are of course piled up. I was willing to wait for my salad!
Then it arrived, my Quinoa with Arugula, Apple, Candied Walnut, Chickpeas, Blue Cheese with Creamy Balsamic dressing arrived, served in separate bowls as I requested. It was so delightful, I love the combination of the Arugula and Blue Cheese together as well as the Candied Walnuts, they are just so yummy!
James had complained about the Blue Cheese, he is not a fan but I am so I was glad when he transferred all his Blue Cheese to my bowl!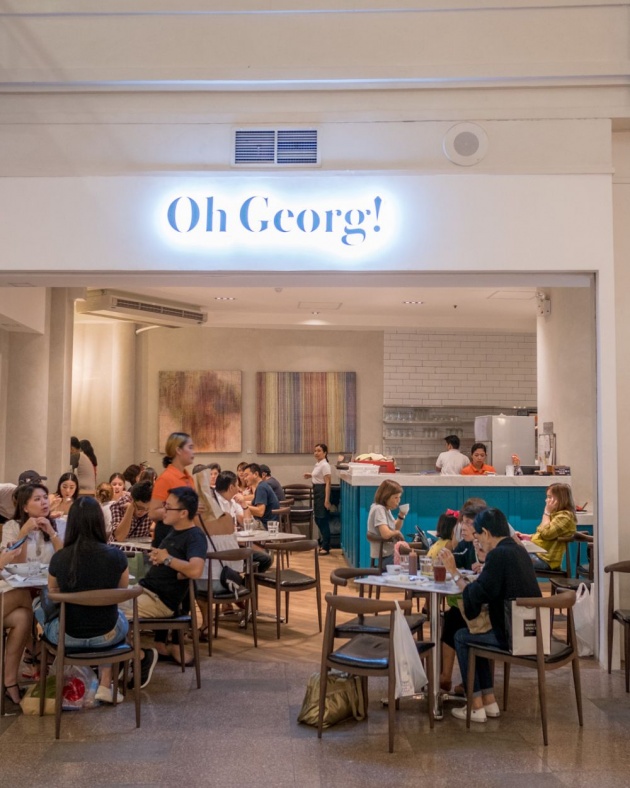 Image credits: Jean Beltran uploaded via bitLanders
It only took a few minutes and I was done. I felt satisfied and I want more. I am eyeing for some desserts but I have to contain myself as I recall, I was supposed to be on a diet. Oh Georg! offers soup, salads, sandwiches, pasta, power rice bowls and the normal beef, pork and fish dishes, coffee and desserts.
Video credits: SunStar Philippines via YouTube
I highly recommend Oh Georg!, so if you pass by either Ayala Center Cebu or Banilad and you want to have a good meal, don't miss coming to this restaurant, there's a lot of customers but the wait is all worth it!
Summers Soft Ice Cream and Desserts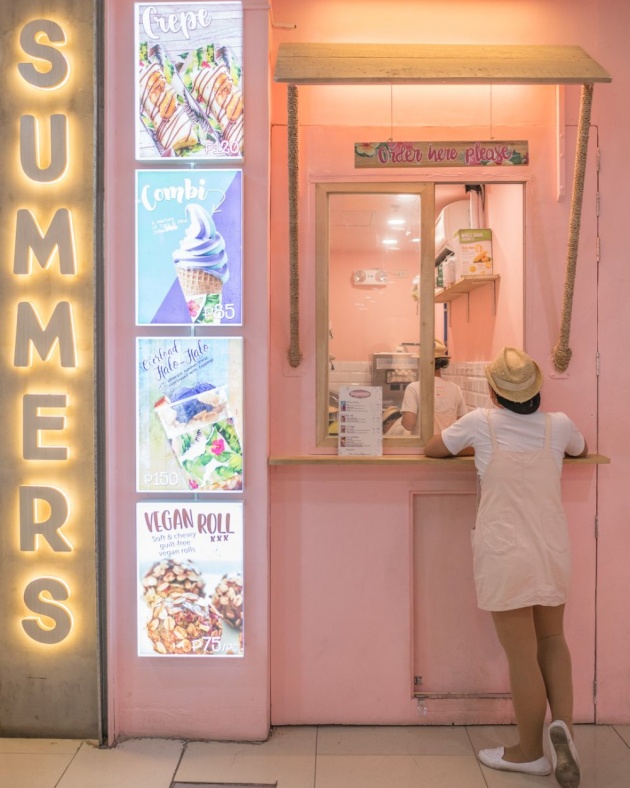 Image credits: Jean Beltran uploaded via bitLanders
James had a little headache way before church time and he already asked me if a cold dessert would somehow ease this. I am not a nurse nor a doctor but I told him whatever he thinks would make him feel better, he must try it. So, after our healthy Quinoa salad at Oh Georg!, we went straight to this cute soft ice cream spot in Ayala Center Cebu.
This is quite an attraction already because of its cute and pastel colored design. It's just a small corner in fact and but when you pass by it, you'll surely notice its green palm leaves hovering the wooden palette tables.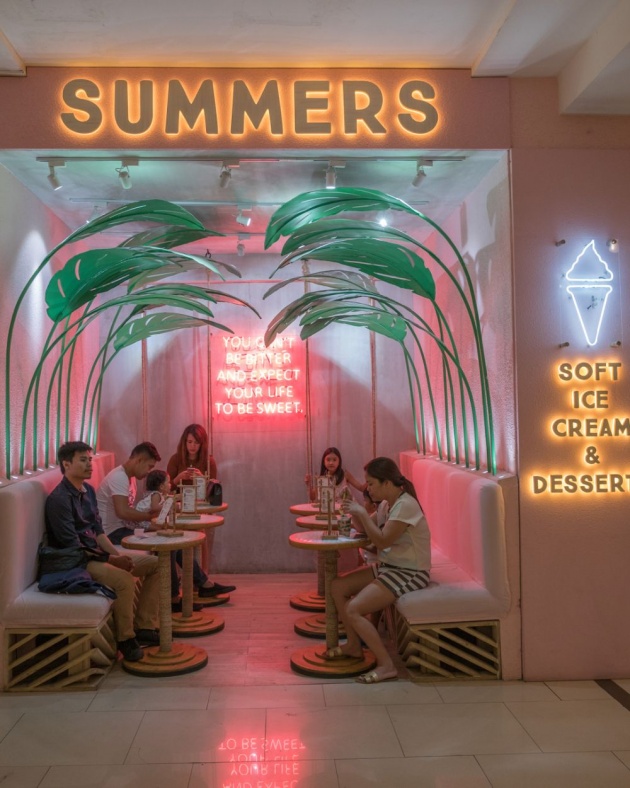 Image credits: Jean Beltran uploaded via bitLanders
Their menu is limited to only a few desserts such as halo-halo, mais con yelo, crepes, they got vegan rolls too and Piña Colada plus their soft ice cream in bubble gum and purple yam options but this can also be in combination together.
Video credits: emmymadeinjapan via YouTube
What I really adore of this dessert stop is their ambiance, it's so "Instagrammable" in each corner. At the side next to the counter are two hammocks designed for the guests and customers to have fun while indulging in their cold treats. At the other corner are their main chairs and tables, still with cute designs. The highlight is, of course, their pastel-colored lights. Anyone who'd want to have fun and candid shot here will absolutely pump up their Instagram or other social media feed!
Now, as much as I had enjoyed taking photos along and there were only a few of customers around, our order took quite some time. I also noticed one customer who was going back and forth to the counter, following up her Halo-halo and we had the same order!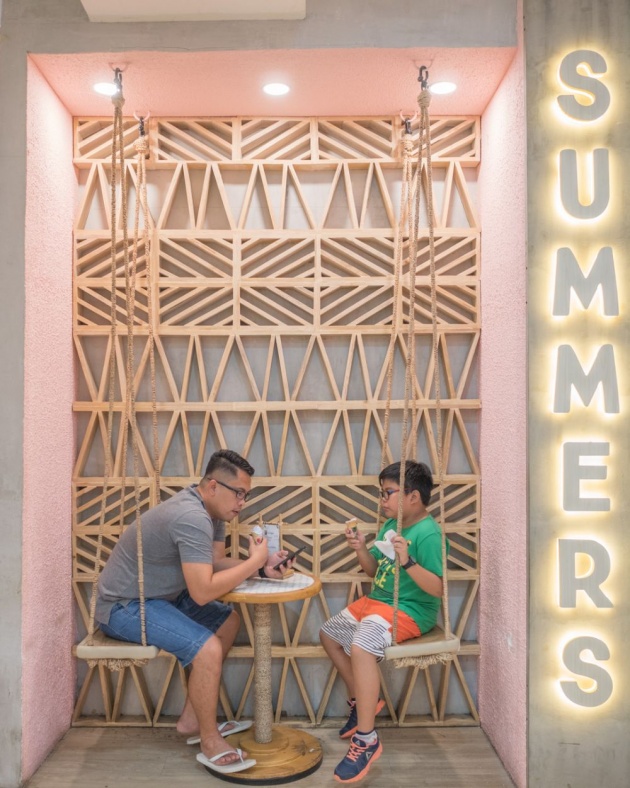 Image credits: Jean Beltran uploaded via bitLanders
I guess the waiting time took around 20-30 minutes. We were patient though plus there were kids around who entertained us with their adorable smiles and their parents also enjoying taking photos of them.
Today, I checked their social media account and found out they got some bad reviews because of how the staff treats guests who would pass by and take photos without buying anything. I guess that was really rude and although they are not buying from them, they must treat each as a possible customer.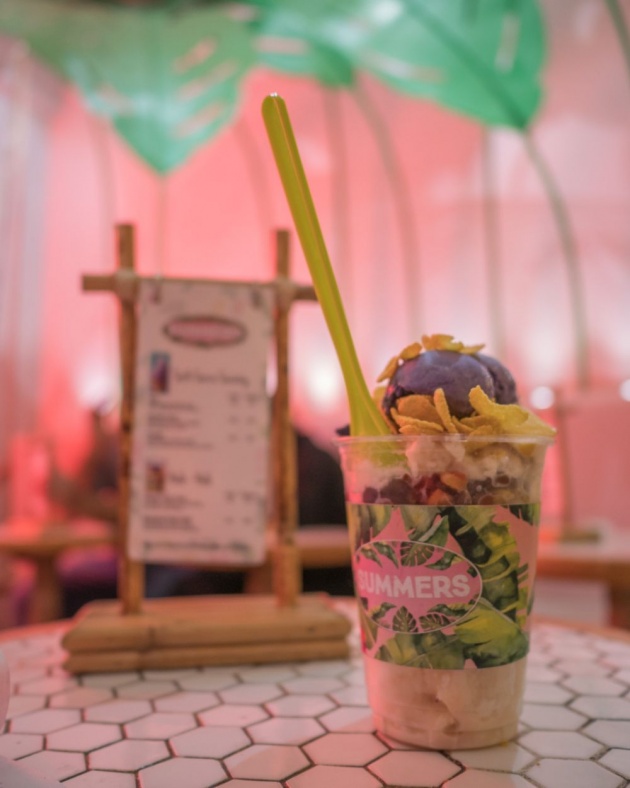 Image credits: Jean Beltran uploaded via bitLanders
As for our Halo-halo, unfortunately, when it arrived James was not anymore feeling well and he was not in the mood to eat the dessert. I was a little sad that it won't be eaten, I can't finish the whole regular cup as its too big and I am trying to avoid too much sugar but he was not willing to take a bit at all even the ice cream! So we have no choice but to go home and hope we could find someone on the streets to take it.
Gladly, as we were on our way home, we spotted a Balut vendor and offered it to her, she gladly accepted the melted halo-halo. I hope that made her night colder as it was still hot in Cebu City.
Conclusion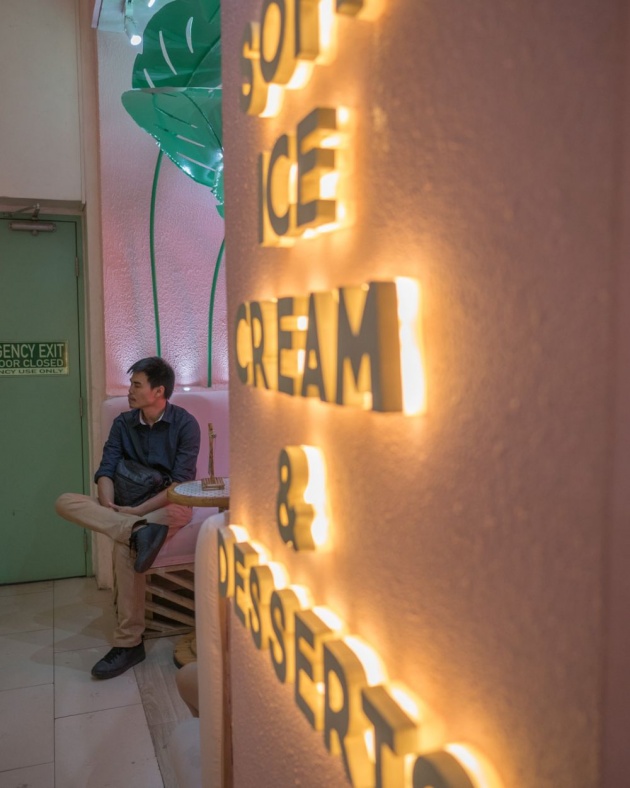 Image credits: Jean Beltran uploaded via bitLanders
I will certainly come back to Oh Georg! and try their Spinach dip when I reach my goal weight and then will have more salad! As for Summers, I guess I will visit again only if I have friends with me. It is not very nice to go there alone, it is more fun to be with a group and enjoy your dessert together!
Thank you for reading! Participate in this Querlo about Restaurants:
---------------------------
About the author:
Jean Beltran-Figues is a photography enthusiast.
A traveler who wants to promote her beloved country, the Philippines.