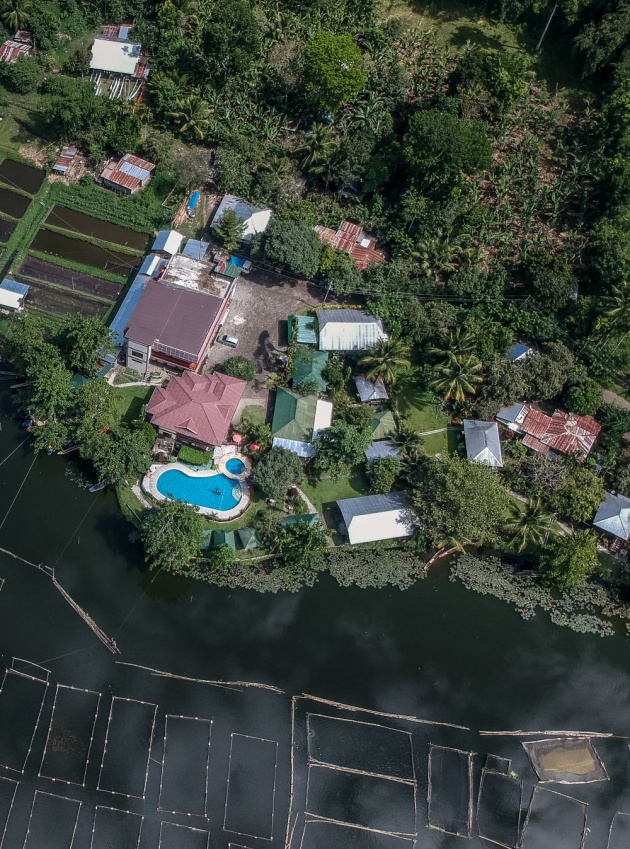 Image credits: Jean Beltran uploaded via bitLanders
Cloudy, windy with a combination of rain plus a bumpy ride. The four-wheel vehicle came into a stop as the road ahead of us was filled with water and mud dirt. The driver estimated the distance he had to allow for the vehicle not to get into the filth.
After a successful pass, we felt relieved to finally see a sign of the resort we had been looking forward to staying at Although a little hard to get to the sole resort in Lake Seloton, we finally made it to Sunrise Garden Lake Resort.
Video credits: Jean Beltran via bitLanders
I would like to talk about my own and personal experience at this resort during our stay in Lake Sebu municipality. This review will cover the following:
Overall Resort Ambiance
The Family Room
Staff and Service
Amenities Available
The Reservation Process and Pricing
Lake Seloton's Sole Resort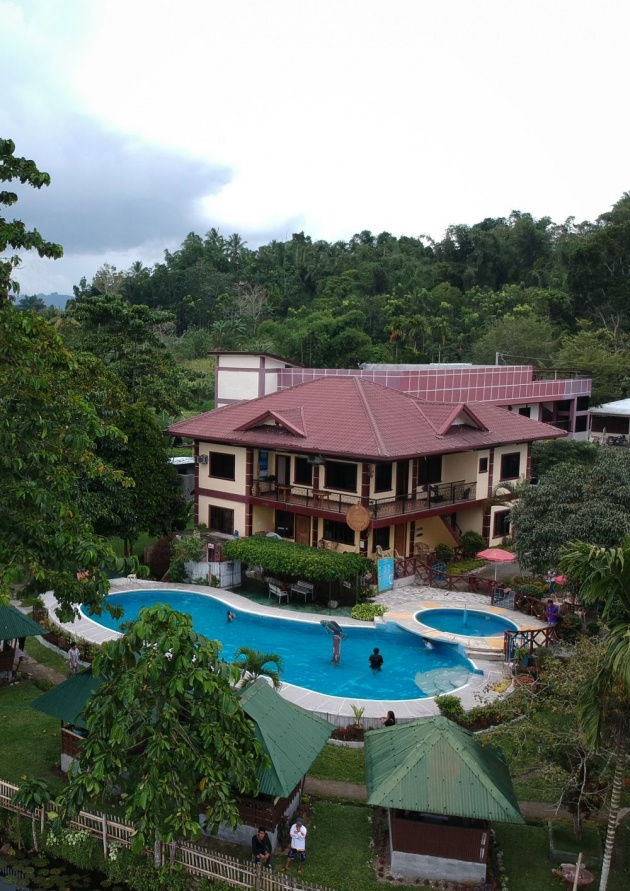 Image credits: Jean Beltran uploaded via bitLanders
The municipality of Lake Sebu takes pride of their unique natural resources, three to mention are their three lakes, Lake Seloton, Lake Lahit and Lake Sebu which is the biggest and where the name of the municipality was derived. However, I have learned from a local T'boli that Lake Sebu is actually referred by the locals as El S'bu but since the outsiders call it as Lake Sebu, it was adopted instead of its original name.
But among the three lakes, its Lake Seloton which is the deepest which also means, it is the most abundant in terms of aquatic animals like Tilapia. It is the lake which has the most number of fish ponds too!
Within Lake Seloton, is a sole resort which has a pretty name. A name of which I like to witness, the Sunrise Garden Lake Resort. Allow me to share my own review about this resort.
Overall Resort Ambiance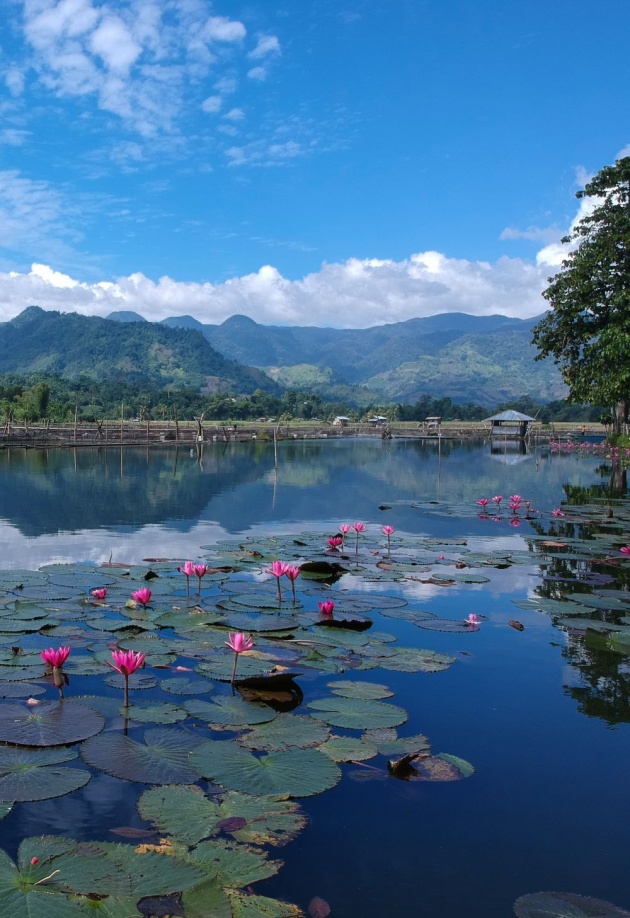 Image credits: Jean Beltran uploaded via bitLanders
If there's something which I love about the resort, it would be the lake view. The resort offers a great spot for taking photos at the lakeside where there were blooming lotus during the early morning. These pink lotus start to reveal their beauty as soon as the dawning light strikes.
Another thing that added beauty to it is the huge mountains which were a perfect background for the portraits. The water reflection was a plus as well as the local T'bolis who were in their paddle boats, they all added simple but very pretty view.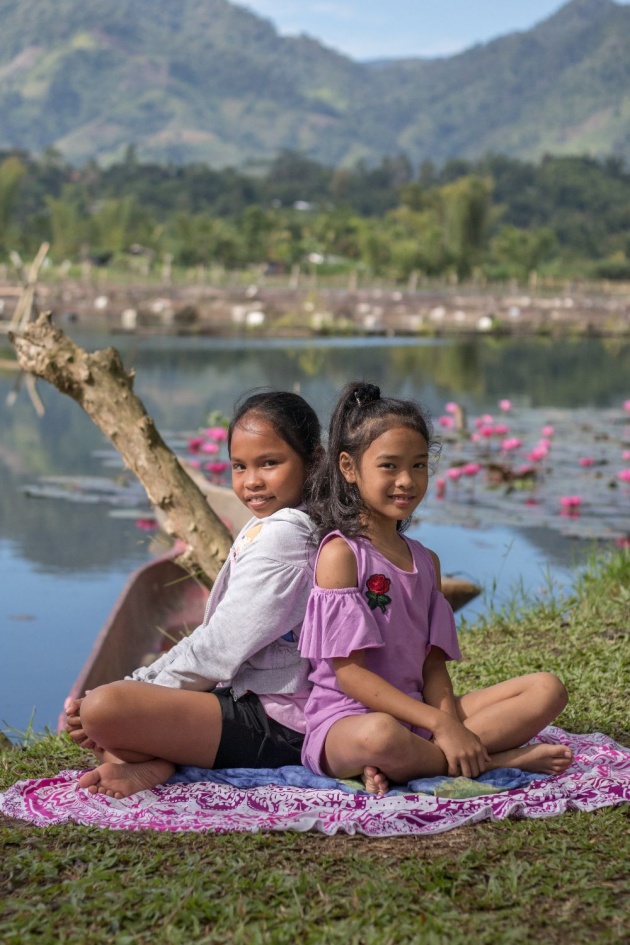 Image credits: Jean Beltran uploaded via bitLanders
But that would be the best area in the resort, after which the other corners were just so-so, just like how those common resorts look, with concrete buildings facing the pool and the lake.
The Sunrise Garden Lake Resort had already built their second building for their other rooms. Aside from that, they also have their own resto bar and other huts for those who are just day users.
The Family Room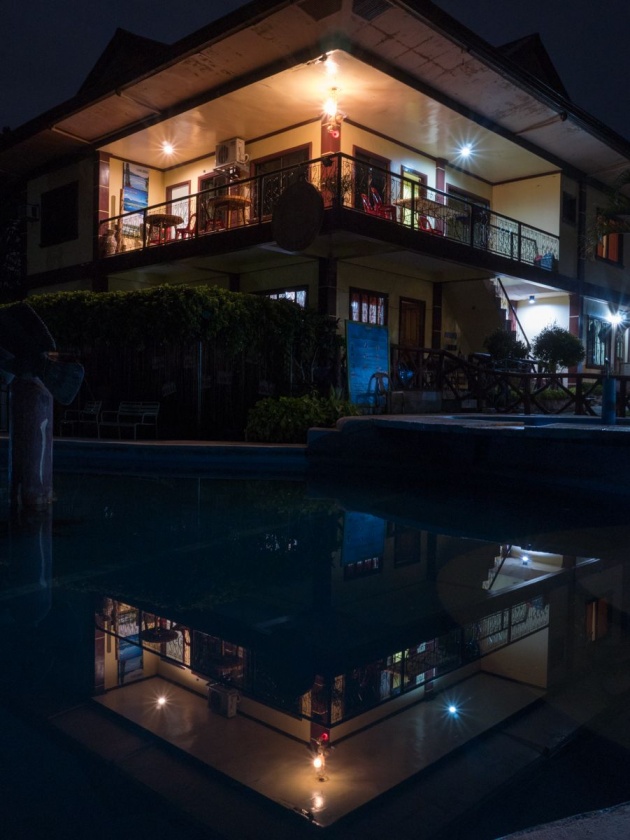 Image credits: Jean Beltran uploaded via bitLanders
A group of nine adults and three kids were assigned to a room named Aurora, this was the resort's air-conditioned family room. It was spacious enough, there were seven single beds and I requested to get an extra double bed so everyone can sleep comfortably.
It was air-conditioned and so it helped because we had kids with us. There's a personal comfort room too inside. The only issue was that it really smelled that I had to put a ripe pineapple just so it can help out with the bad smell which it did.
There was also a CRT television inside which was connected to a cable connection. I was glad that I was able to watch the women's volleyball game between the Philippines and Indonesia that Saturday night that we stayed there.
It was also facing the pool, however, we were on the second floor so it was giving us an overlooking view of the lake and the pool as well. It was also a good spot to have an early morning coffee while watching the sunrise.
Staffs and Service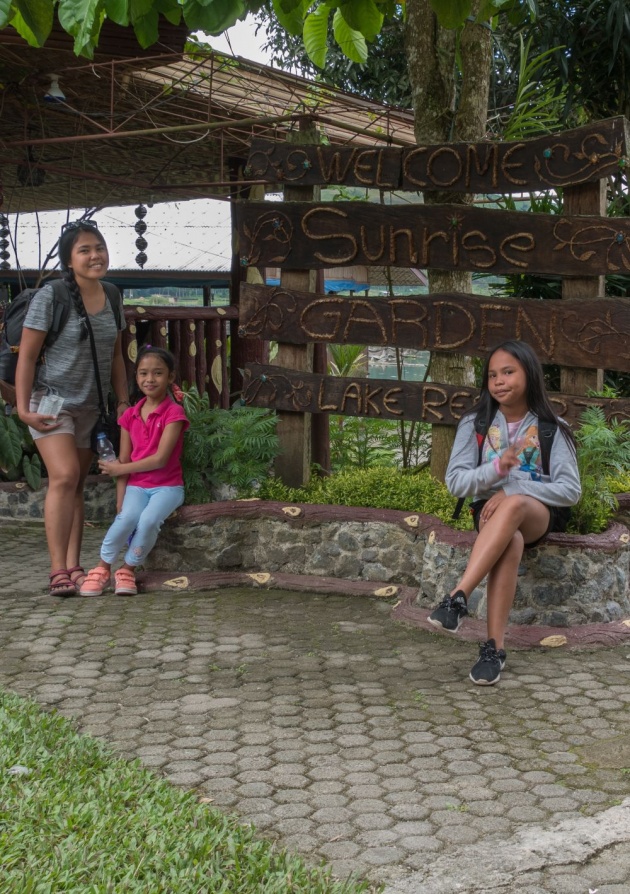 Image credits: Jean Beltran uploaded via bitLanders
Although the comfort room's smell really turned me off when we arrived at our room, I was a totally happy camper because the staffs in the resort were helpful and accommodating. There were different times that they had shown that to us and let me enumerate them.
First was that we arrived really early on Saturday. We were like five hours ahead of our check-in time and when I asked them if we can have an early check in, they allowed it since there was no one inside the room.
The second time was that when we were looking for some vehicles which could take us to the Seven Waterfalls. They called the Skylab team and fetched us from the resort.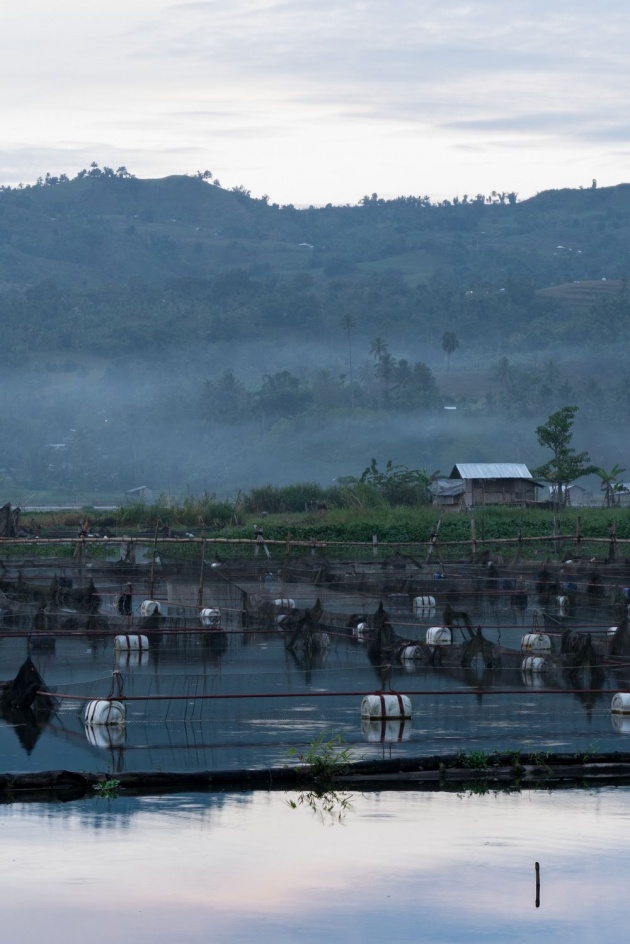 Image credits: Jean Beltran uploaded via bitLanders
The third time was when we were on our way out of the resort. They again called some van for hire to fetch us from the resort to Koronadal City, our destination.
Aside from that, the resort staffs were also very friendly, they found ways to really build rapport. They even hoped that they can also come to Bohol or Cebu in the future.
Activities and Amenities
Video credits: Jean Beltran uploaded via bitLanders
At Sunrise Garden Lake Resort, there are many different things to do to entertain the guests. There are lake water activities, there are also billiards, live band every Saturday night and they got a pool too for kids and adults.
One of the interesting activity was the lake water bike. A guest can rent one unit and enjoy getting close to the lake since it doesn't require fuel, it is also environment-friendly plus its a good exercise too!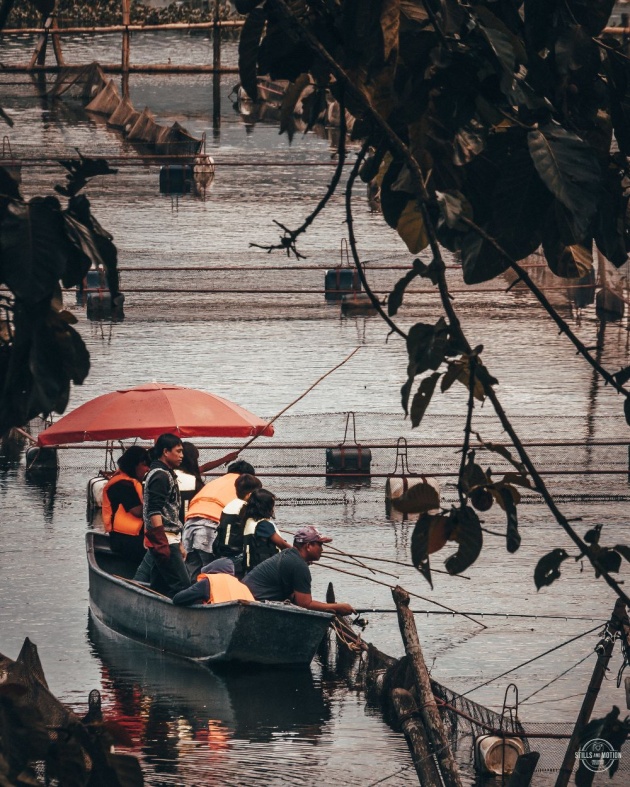 Image credits: Jean Beltran uploaded via bitLanders
Another activity is their Tilapia fishing! Guests can go fishing and buy their catch at a lower rate then request it to either take home or have it cooked in the resort's own restaurant.
The live acoustic band every Saturday night was also interesting. Since we stayed on Saturday night, we watched him perform. He doesn't only have a good voice but was also a total performer, he could speak fine English with a good accent, he also can talk in Ilonggo, Bisaya, and Tagalog so he was able to communicate to his audience pretty well.
On top of that, they offer a boodle fight which was super affordable. It was also prepared at our own preferred time and spot within the resort, adjusted as per our request too because of the rain.
The Reservation Process and Pricing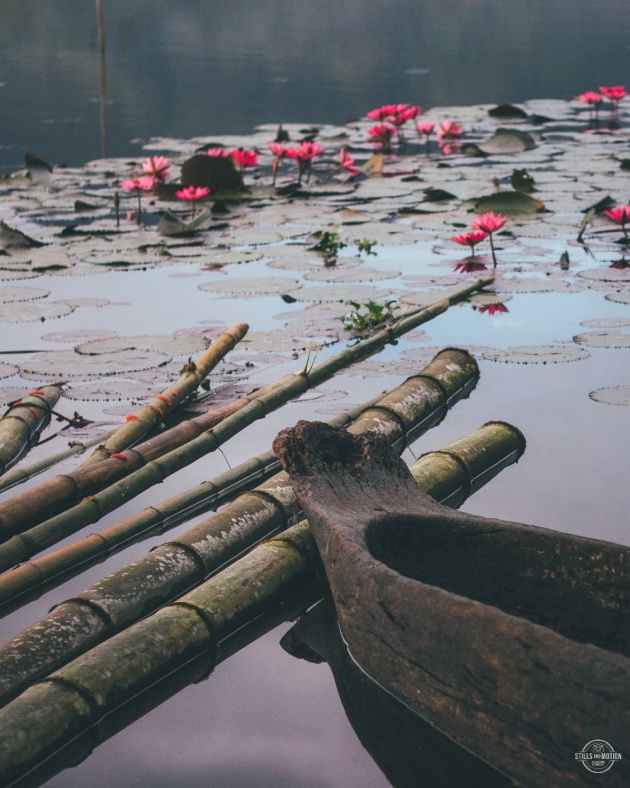 Image credits: Jean Beltran uploaded via bitLanders
Finally, my favorite part of the review was the reservation and pricing. Out of all the resorts and hotels that I had been in contact to during the last few years, this was the easiest, most convenient reservation I had ever experienced.
From contacting the resort through Facebook, the response rate was fast and straight to the point. The reservation didn't really require any down payment at all! The family room which has seven single beds was good for Php 2000 but they allowed all nine of us to stay in the room with additional double extra beds!
Then the same was the case with our boodle fight. After I found out that they offer boodle fight, I requested that they arrange one for us. It was as well confirmed within Facebook Messenger, no down payment asked and just trusted our conversation. The family meal which was good for 8-10 pax was only Php 1699!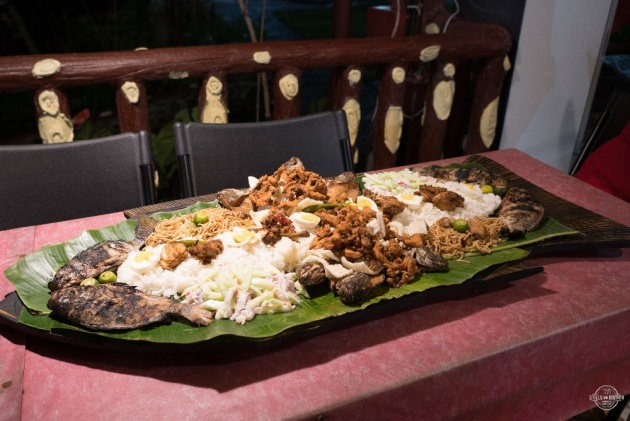 Image credits: Jean Beltran uploaded via bitLanders
Aside from the bad weather on the first day and the smelly comfort room, I had no other issue with the resort. I had fun and enjoyed the location too most especially the lake where the lotus flowers were blooming. Although sunrise didn't happen on the second day, it still shone upon us giving us good lighting for our family photo shoot. I highly recommend visiting here for those who are coming over to Lake Sebu, South Cotabato soon.
----------------------------
Join the Querlo chat below about travel:
----------------------------
Thanks for reading!
About the author:
Jean Beltran-Figues is a photography enthusiast.
A traveler who wants to promote her beloved country, the Philippines.