The Global Medical Relief Fund's mission is to help children who have lost limbs and suffered other injuries from war or natural disasters.
After the catastrophic earthquake that struck Nepal over the weekend, Executive Director Elissa Montanti shared her concerns about two children from Nepal that GMRF has recently helped, in an article on SILive. She is still waiting to hear from 15-year-old Anu who received a prosthetic leg in April 2014 thanks to GMRF and who lives in the Kathmandu area. The GMRF staff hasn't been able to contact another child, Sarki, who lives in a remote Himalayan region. A third child, Pujan, is safe in Philadelphia where he received a prosthetic leg, and was able to reach his parents home in Nepal who have been spared by the earthquake.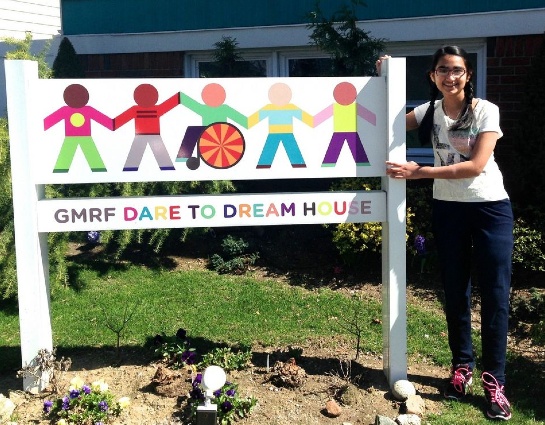 Anu in April 2014. (Photo credit: Global Medical Relief Fund)
The earthquake destroyed parts of Kathmandu, the country's capital, while causing an avalanche on Mt. Everest. The country experienced severe aftershocks earlier this week, causing the high number of fatalities to continue growing.
The Global Medical Fund has been raising Bitcoin donations on BitCharities.com. You can support their work here.