I have been in sales all my life. I love the interaction with people and the challenge to close a deal. But the key to success is not asking people but being asked. Who knows me well is aware that I am not impressed by corporate names and large groups of people. I prefer personal relationships. The circle of people around me is small and diversified. Regardless of how big a company is, I am interested in the decision maker, the persona, the history, the philanthropies, the passions.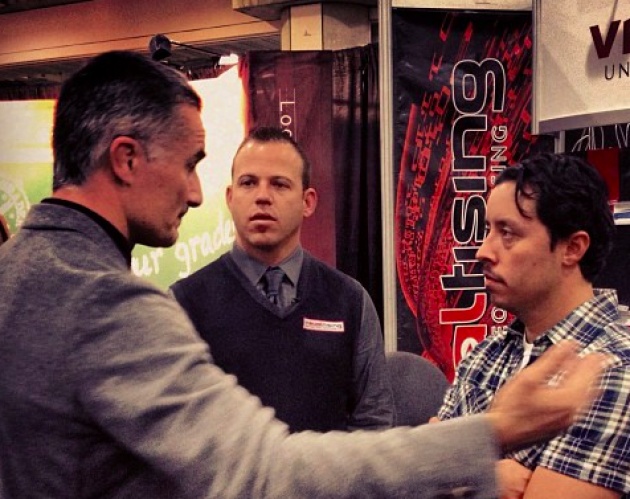 Here below, I will be playing the role of the client, while you are the sales person. If you want to make me happy, you can ask me out for dinner, but it might create a conflict with my family time or Judo training. If I were in your shoes, I would rather create a situation where I invite you out! How could you get me to invite you out and at the same time, get my business? The key to success is to study me well, document yourself on what my passion is, support it, and I will come to you. For example, visit my Wikipedia page and my personal Web TV, you will see that what matters to me are Judo and the Afghan Development Project. This is Target Marketing at its best!
Judo: You can learn the sport and join me on a fierce training session at the New York Athletic Club on Wednesday nights. But you must be a Black Belt and be willing to fight with at least 25 other Black Belts like me, mostly active competitors. Judo is a good way to get to me and my heart, but it's a dangerous way unless you are trained and willing to fight hard. I work with 33 Ad-Networks and only one of them has one person who stepped on the mat with me. He is a former wrestler and football player.
Afghan Development Project: The second alternative is to support Roya Mahboob and Fereshteh Forough in the development of the Afghan Development Project. It's safer and more meaningful. But it requires a careful research and understanding of the topic, starting from the concept of "building schools in Afghanistan".
If you do your homework and study my articles and Wikipedia page, you will come to this conclusion:
In my articles and blogs you can see where my heart is, in particular by reading "Peer to Peer Governance for Afghanistan, Central and South Asian Economy and Educational System".
Something I am very proud of is the Examer Educational Software and Social Media Curriculum.

Now, the next step for me and my team of peers is to:
a) add further curriculum and test
b) scale it beyond the borders of Herat, Afghanistan, through out Central and South Asia and beyond.
Got it?