Proxy review.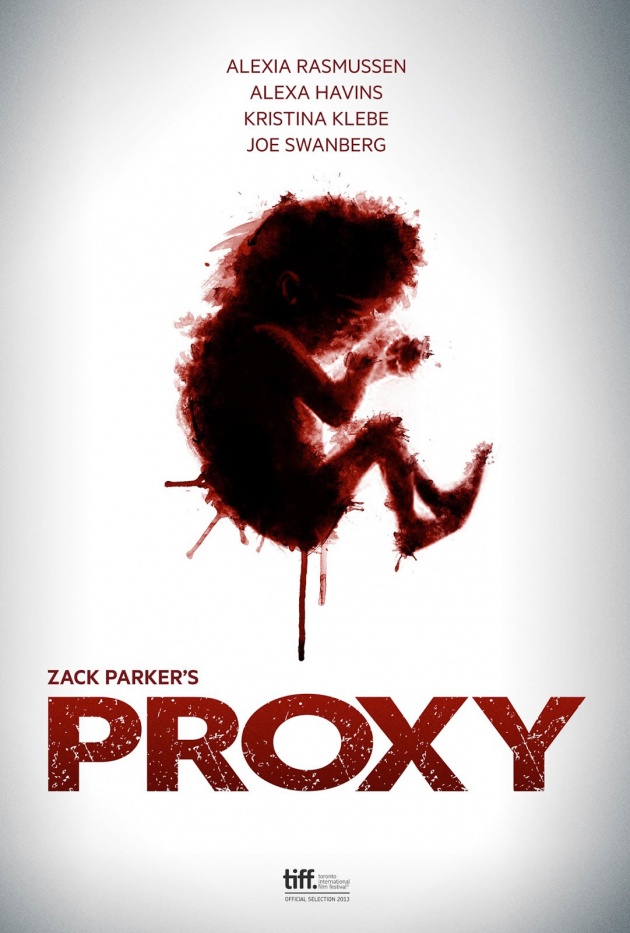 Esther, a pregnant woman in her last month of pregnancy, is attacked by an assailant causing abortion. Affected by this incident decides to attend support meetings for trauma where she meets Melanie, a dark friendship that will complicate everything.
Probably, just reading these upper lines our mind can start to imagine million of possibilities about the film. But no one knows that is close to be surprised by a story that is out of all these ideas.
Shocking and surprising beginning that reveals the brutality of the thriller hidden behind an horror-drama at the first minuts, while the audience are still accommodating in their seats. This is the way that his director, Zack Parker, imposes a rhythm to the story, only matched with the end of the film, creating a rollercoaster between two different stories which compose Proxy.
All accompanied by a soundtrack almost non-existent, where silence becomes strong and the slow-motion sequences increase the suspense in the most violent situations.
Stories driven by amazing characters that dazzle in a single evolution, result of a brilliant script and a perfect credibility from the actors that will surprise the audience, that will see how an original screenplay and a well done work can change the rhythm and take opposite directions without touching the lack of credibility, as present in the current thrillers.
These actors before mentioned are Alexia Rasmussen as Esther, the pregnant woman in the main role, accompained by Alexa Havins as Melanie. Also we find Kristina Klebe and Joe Swanberg, an important nexus of the story.
Film recommended to all those who enjoy thrillers, drama and horror with an unusual stories and strong characters with a lot of identity. However, this is cinema. The divisions of opinion are one of the points gets bigger the seventh art, also called pure entertainment. I mean, the personal interpretation is totally free.