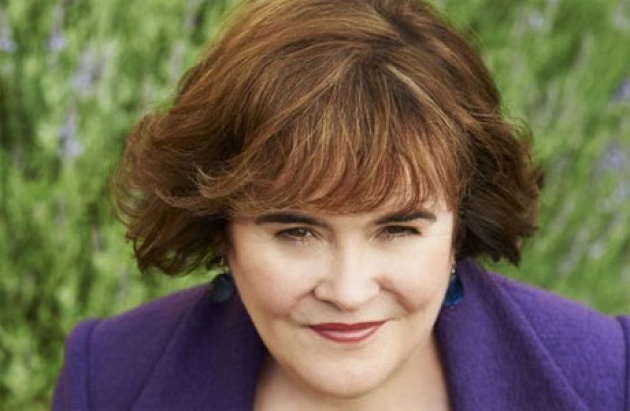 She's unstoppable! Fresh from singing "One Day More" at the Oscars, Susan Boyle has been hired to make her first feature film!
The global-singing sensation, will join the cast of John Stephenson's "The Christmas Candle." Boyle will co-star alongside Samantha Barks ("Les Miserables"), Hans Matheson ("Clash of the Titans") and Lesley Manville ("Another Year").
Set in 1890 and billed as a "timeless and inspirational story," "The Christmas Candle" is about angels, and candles, and Christmas, of course!
Eric Newman and Candace Lee wrote and produced the film which also stars Sylvester McCoy ("The Hobbit: An Unexpected Journey"), John Hannah ("The Mummy") and Barbara Flynn ("Miss Potter") with James Cosmo (TV's "Game of Thrones").
We don't know yet what Boyle's character is, but she said in a statement that "Everyone on set is a delight to work with and it's a fantastic experience to be part of the team." And she's "really enjoying getting dressed in the period costumes and stepping back in time and although it's very cold filming on location, I'm wearing long johns under my bustle."
Awwww, Boyle is happy to make her film debut!