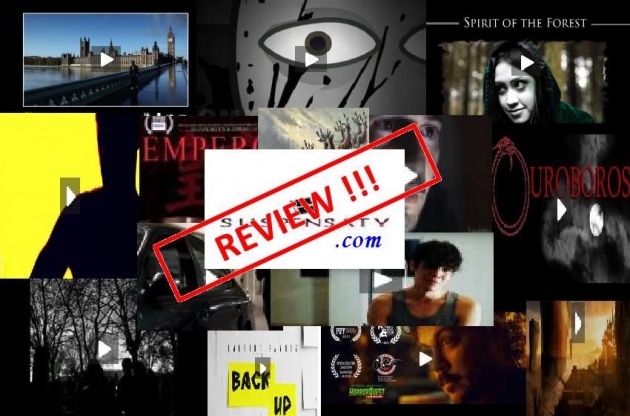 Welcome to my third blog review on WebTVs! Today, we will be tackling about Suspensaty.com!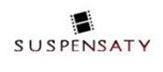 Suspensaty.com is a channel showcasing mostly suspense and thriller movies. Get yourselves ready for some goosebumps!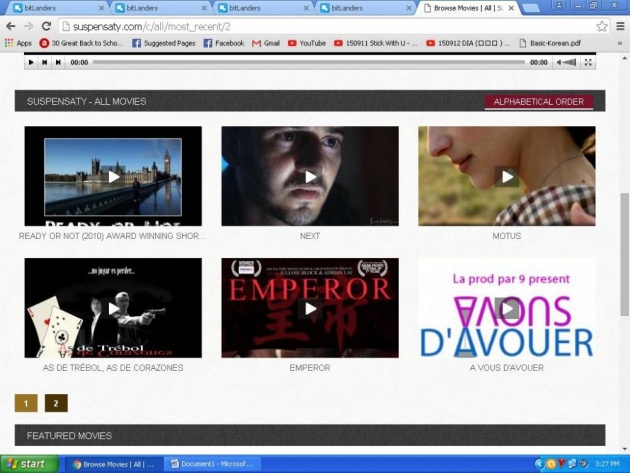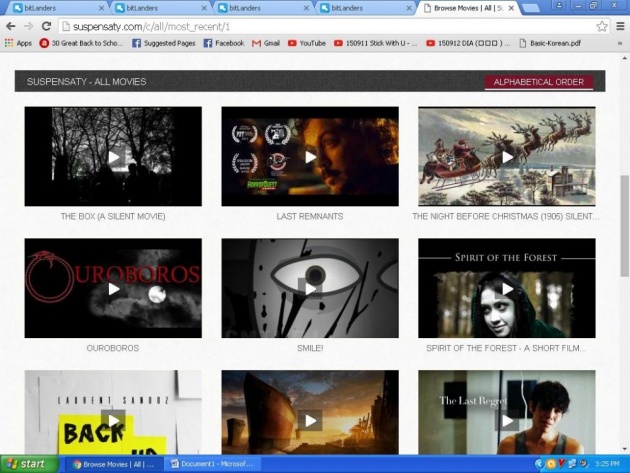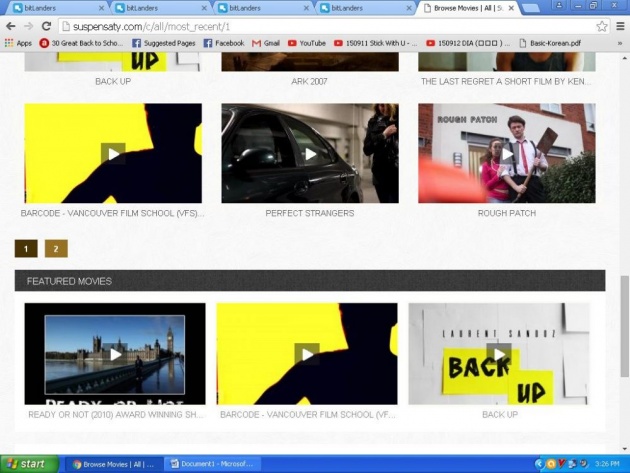 (c) Suspensaty.com
When I first saw the thumbnails, I got surprised! All of them look attractive and I couldn't decide which one to click first!
As of now, I've watched a lot of films. Below is the list of movies I've watched under this channel with the term "Thrill Percentage". You can see this term right under every "Movie Reaction". I've made that term myself to determine how much a movie thrills me.The higher the thrill percentage, the more thrilling the movie is, for me. By the way, there are 12 videos down below!
#12 PERFECT STRANGERS
In the video, you will see two individuals talking in a parking garage. Watch until the end.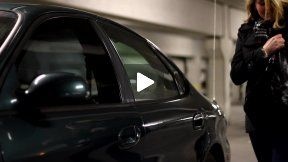 Photo courtesy of 'Perfect Strangers'
Movie Reaction:
Lesser suspense but still worth the watch. Shall I give it a heart? Can I insert positive sighs here? :))))
THRILL PERCENTAGE: 10%
#11 THE NIGHT BEFORE CHRISTMAS (1905) SILENT MOVIE
A short film shot in 1905 following a poem entitled "Twas the night before Christmas" by Clement Clarke Moore.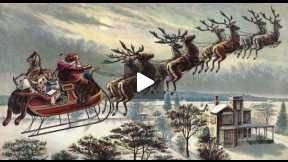 Photo courtesy of 'The Night Before Christmas'
Movie Reaction:
Old keeps are for good keeps. This video dates back to the 1900's. There was no music so it was less appealing to watch. BUT if you decide to finish the whole video, you might end up in chuckles. I especially love the middle part where I saw the kids at their bedroom. Moreover, it's already old, but is still astonishing as ever. It brings me back to the times when I would celebrate Christmas as a kid, back to that feeling of reliving the wonders of Christmas.
THRILL PERCENTAGE: 25%
#10 ARK
A man leads a group of survivors who currently boards a ship travelling towards an inhabited island. He and the other survivors have just escaped from a deadly virus.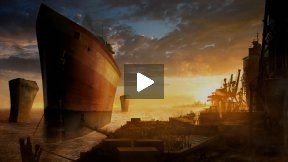 Photo courtesy of 'Ark'
Movie Reaction:
I understand the situation of the story and it's about the virus spread and destruction of human population. I can't help but compare it to a zombie film. But when you focus on the time in which the story takes place, you may sense that it's not anymore a "suspense-ish" type but rather a "light suspense-drama" type. The destruction is finished so there's no more action to be seen. There's no more ""Go away! Go away!" or something like that.
But on the other hand, I love animations! It's like a feature animated film due to its nice graphics!
THRILL PERCENTAGE: 30%
#9 BACK UP
An old man creates a back up memory after getting diagnosed with Alzheimer's disease.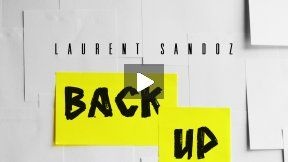 Photo courtesy of 'Back Up'
Movie Reaction:
Not a suspense in a creepy way but in an adorable way! Not a "suspense" but still fun to watch! I know you might have felt confused while reading this, so I suggest you watch it for yourself and you'll know what I mean! I almost got teary-eyed and remembered my parents while watching this!
THRILL PERCENTAGE: 35%
#8 THE LAST REGRET
What goes around, comes around.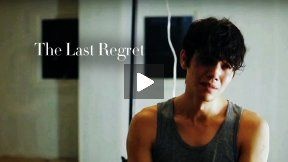 Photo courtesy of 'The Last Regret'
Movie Reaction:
The movie was fine. I understand the "vengeful guy's" motives so it doesn't give me the 'it' factor. I wasn't really convinced by how one of the characters acted his role. It was the "vengeful guy". He should have shown more anger and shouted more to make his role more effective and it would have been nicer if the other character had shown more struggle. The story is somewhat cliche but it is strong enough to keep the attention of the viewers.
THRILL PERCENTAGE: 40%
#7 ROUGH PATCH
A family discovers one morning that they've got doppelgangers in the person of their neighbours. These neighbors are evil and our protagonists are going to do something about it.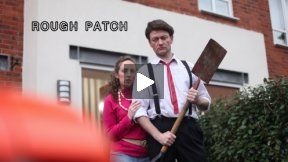 Photo courtesy of 'Rough Patch'
Movie Reaction:
The climax was there but it was hanging, and I think I can conclude the ending. Also, I found the other characters strange. Maybe it was intended it to be that way.
THRILL PERCENTAGE: 45%
#6 SMILE!
An individual faces a jury who judges him on the basis of "smiles".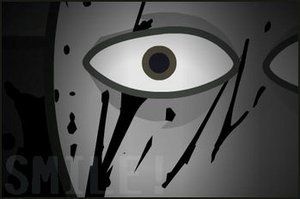 Photo courtesy of 'Smile!'
Movie Reaction:
I didn't feel much the suspense since it's an abstract movie. If you don't try to analyze the message of the film, you won't feel HOW SCARY IT IS.
THRILL PERCENTAGE: 50%
#5 THE BOX (A SILENT MOVIE)
The plot happens in a cemetery where the undead chases a smoker holding a special box.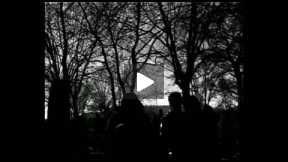 Photo courtesy of 'The Box'
Movie Reaction:
At first glance, I thought the movie was taken around 1950's or some time like that due to its black and white contrast making it scarier to watch. But as the story progresses, I began to find it humorous! There was a twist in the end. Kids will enjoy this silent movie!
THRILL PERCENTAGE: 55%
#4 BARCODE
Four men isolated in a dark room with barcodes on their neck must fight one another in order to survive.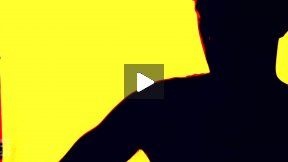 Photo courtesy of 'Barcode'
Movie Reaction:
The movie has a feels of Hunger Games but I love the fact that it still creeps me out. I couldn't imagine the situation if I was there. However, the creepiest part was not given more details but it is okey. Such a nice movie!
THRILL PERCENTAGE: 70%
#3 OUROBOROS
Frank Shaunnessy meets Emilio Sanchez at the top of a cliff to get the money Emilio owes him. The night is silent but not for Frank. The Ouroboros, an ancient symbol of a snake eating its own tale, brings Frank to an impending doom.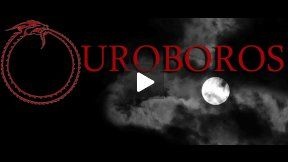 Photo courtesy of 'Ouroboros'
Movie Reaction:
I've seen some movies with the same theme as this but it didn't fail to give me a sense of mystique which I think was really a part of the movie. The introduction was also good including the first few minutes of the film. It is creative and astonishing!
THRILL PERCENTAGE: 75%
#2 NEXT
Indifference is not an excuse for a terrifying horror to visit a man who knows some violence happening around his neighborhood.

Photo courtesy of 'Next'
Movie Reaction:
It was creepy! Just I wish it had shown the back story of the man and the lady so that I can understand it more. Some parts of the story could have been modified to make it more realistic. The story is direct to the point.
THRILL PERCENTAGE: 80%
#1 SPIRIT OF THE FOREST
A young man named Chris secretly goes into the forest with a plan of capturing the mystical creature he once saw before. His brother, whose name is Ben, follows him into the forest. Chris knew of this and he wasn't happy about it. However, he still has to pursue what he has started without knowing.... what lies ahead.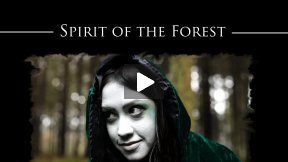 Photo coutesy of 'Spirit of the Forest'
Movie Reaction:
Story wise, this is one of the movies I got attached the most. I remember I said, "Don't go there!" while watching the movie. It kept my attention span since I wanted to pause the movie at the middle part to drink some water, BUT I didn't. That's the effect of the movie. The younger brother is annoying as well and is just a burden to the main protagonist so some of his actions really urked me. The ending was horrifying. I didn't like it. Maybe it's just me because I want a happy ending. Anyway, to the director, good job!
THRILL PERCENTAGE: 95%
MY OVERALL SUSPENSATY.COM REVIEW

I am satisfied with my experience at this website! The movies are nice and I would like to watch more in here! Even though the others didn't meet my standards of a good suspense movie, I still appreciate their uniqueness. I don't regret going through this site. :)