I have been working with textile and fashion products for over 23 years and my first intent has always been selling as much as possible.It could be wool, cotton, linen or synthetic fibers, a sale it's a sale and math is not an opinion right?
In the last years, maybe due to the fact that I have 3 kids and I am more concern about the future, I raise the awareness that eco-friendly and healthy life style would help Me to live better and also teach my kids how important is to make an contribution to our polluted way of living.
First step was to buy a small Car (Fiat 500) that certainly consume less gas than average cars in the US and now I'm also thinking about hybrid and electric car for my next one. I also moved to a new house in 2010 and I installed solar panels on the roof right away.
I don't think I'm saving money but at least I contribute to diminish the use of gas for heat or AC and I hope my kids would grew up considering these steps as normal decisions for their future life too.

Recently, at work, I had the chance to meet a very creative and interesting young man: Be Inthavong.
I was introduce from a nice lady, Nadia Zafar, that described me something that I wouldn't have imagined as a new textile product development.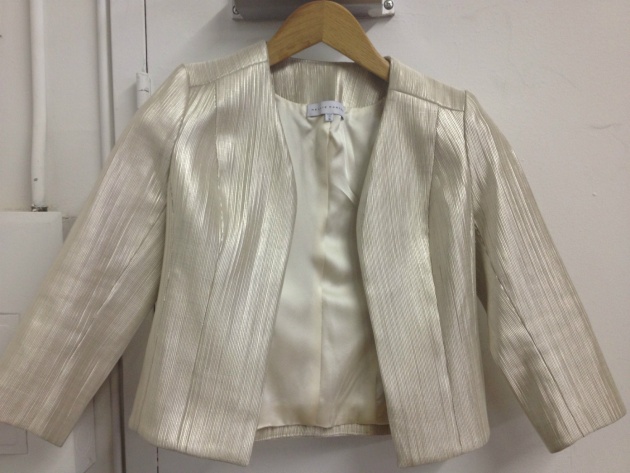 In fact, Mr Be was able to develop a fabric that has leather yarn in the warp and silk in the weft creating something really unique and attractive to many markets.
Amazingly, this product is produced in Laos, that is a relatively small and poor country in South East Asia.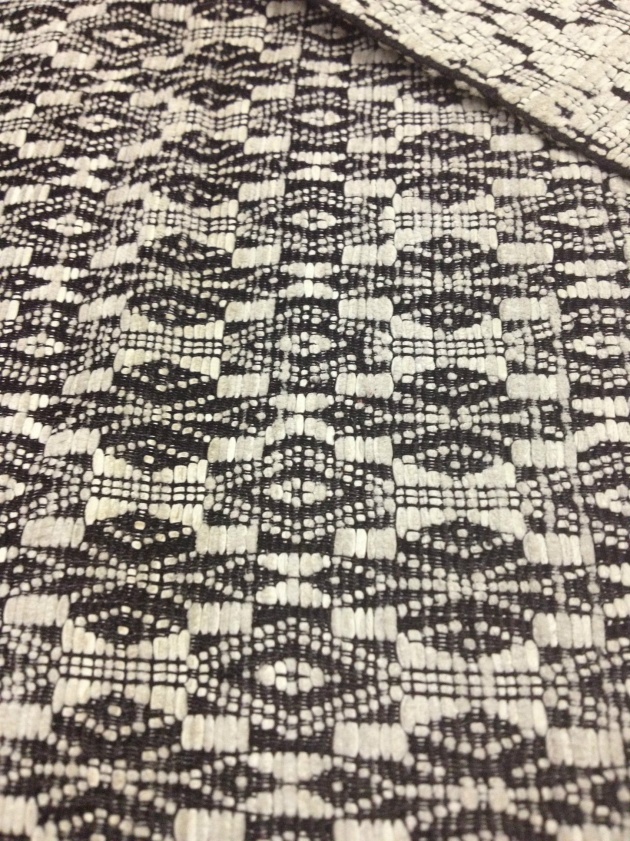 Be's family has owned a silk mill for many generations and He had the courage and geniality to weave this leather yarn with silk and produce this fabric for accessories first (bags) and interior design secondly.
When we met, he asked my opinion also for apparel and, after few thoughts, I liked this challenge.
The hard part is that this fabric costs 400 usd/yd more or less and it's a very exclusive sale in the US, where rich people don't spend anymore huge amounts of money in fashion shopping, compared to new markets like Russia, China and Arab (oil) countries.
After 2 months of compliments and rejections, we finally realized our first sale, thanks to the hard work of Lilia that showed to CK collection that ordered about 30k in one shot.
Also this fabric is eco friendly and probably one of the few organic (100%) and could be defined sustainable fashion: Leather yarn and silk are totally natural materials, then they are woven on hand loom where the weaver run the loom with his/her own energy. this is what I define as ethical fashion.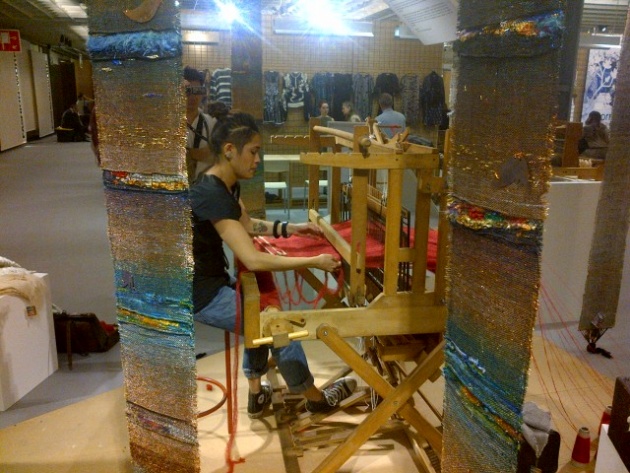 I hope I can get a video from Be on the entire process and add it to this blog soon.
Another mill that produce an ecologic product is Mozartex , specialized in tencel (deriving from Eucalyptus leaves) and customer like Eileen Fisher really target the use of these kind of fibers for her main collection.
My new partner for sweaters and yarns, Jeremy Ramaty, was able to find a dyeing yarn company from Italy that is able to present wool merino, cotton, silk and linen fibers dyed with natural elements like camomile, herbs and wood: Tintoria di Quaregna.
In
garment production
we are working with a Cambodian sweater factory that has been built with a full green concept, minimizing the cost of energy and, as consequence, preserving the environment around the factory.
After my last trip to Italy, Me and Jeremy discussed few times how good is to be green and make sure to promote this kind of business with our customers.
It would be great if all major retail chain, would dedicated a 0.01% of their sales to finance projects like these ones, instead of ending up producing garments in very cheap and dangerous factories all over the World.
Sustainable fashion
should be part of social responsibility for every big brand in order to expand its awareness with their customers.