The first step is to provide the tools to the students: Computers and Internet connection.
The second step is to help them create GMail, Yahoo and other forms of email accounts, so that they can establish their own social media profiles and maintain a privacy of communication with others within or outside of Afghanistan.
The third step is to work with them to improve their social and digital media skills and teach them the basics of:
- Writing and Blogging
- Sharing
- Influencing
- Filmmaking
The process is monitored and developed by the Examer Educational Software that also allows us to identify the best students and reward them with Micro Scholarship via Mobile Payment . The students are motivated to improve their skills and can see immediate results in their performance online.
In some cases, this also allows students to create personal bank accounts in other countries and manage them remotely from Afghanistan which gives them financial freedom.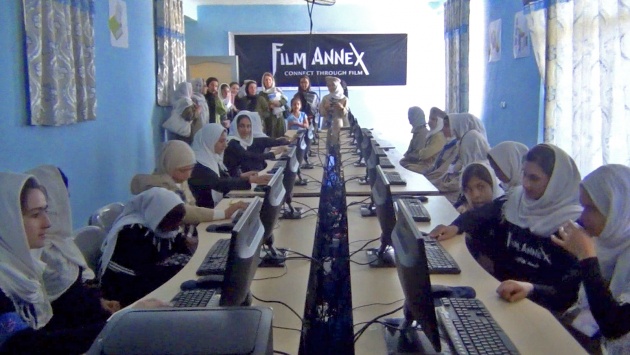 In today's world, every company can use a good team of writers, with usually one writer for every 5 employees and/or 2,000 registered users, and a good team of social media experts and managers. The advantage of Afghan students, in particular female students, is that they spend a large amount of time at home or in female only environments and have higher communication skills than their male counterparts. Consequently, they perform at the highest levels in social and digital media.
All our partners and writers from Afghanistan have a Buzz and Klout score 30% higher than comparable people in the USA or Europe. In Afghanistan, social media is a real life media tool, while in the West, it is morphed into a spam environment with less real interactivity.

Film Annex alone will hire over 200 female bloggers and writers coming out of this program. This is a more sophisticated evolution of what happened with the growth of India and its call centers. In Afghanistan, we are teaching Afghan female students the power of technical and creative writing, SEO optimization, the use of long tail keywords and how to build their presence on major social media sites like Film Annex, Facebook, LinkedIn and Google+. Simply, so they understand why I am writing this blog and that 30,000 people will read it in the next 30 days.

We are asking the Afghan females and youth to help us consolidate our company's social media platforms, as much as we are helping them establish a sustainable social responsibility, education and economy.
Afghanistan girls and women are the key to the magic word: Sustainable! Thanks to their contribution in social and digital media, we can now establish a pattern for:
- Sustainable Social Responsibility,
- Sustainable Education,
- Sustainable Economy,
and relieve organizations like USAid from an endless financing of Afghanistan.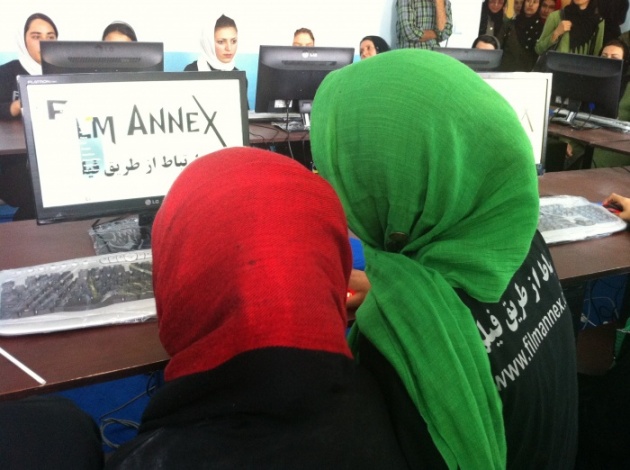 Picture courtesy of Angela Shah, a freelance journalist based in Dubai. She has written for The New York Times, TIME magazine, Newsweek and Institutional Investor magazine, among other publications. Angela is the author of "In Afghanistan, Roya Mahboob Connects Girls With Computers".