Sustainable social responsibility, philanthropy, and education is the only solution to a better World. Dropping money into a system that can't sustain itself is counter productive, creates chaos and anger, and damages the future of the intended beneficiaries.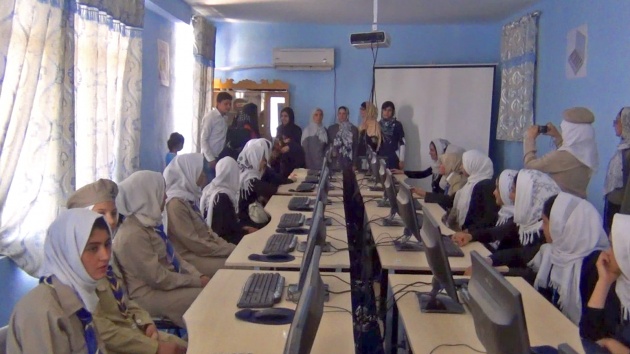 This week I had a long conversation with other people who are building schools in Afghanistan. Their grants dried up, and they don't have the money to sustain what was established, pay for electricity and basic maintenance costs. It is sad and disappointing to hear this as it should have not happened. It seems like it's better not to invest unless there is a clear sustainable program.
When I saw the NATO video profiling Roya Mahboob, I realized that I had to take the opportunity to create a great business and change the life of millions of people in a far country called Afghanistan. My thought process was simple, and it all took off from my existing experience and business model: Film Annex is an online Film distribution network and a Professional Video Search Engine with only professional films and a professional writing platform called The Annex Press, where writers exchange ideas and are paid for their work. Film Annex's 300,000 registered users make money with advertising. We decided to apply the same business model for Afghanistan's students and users.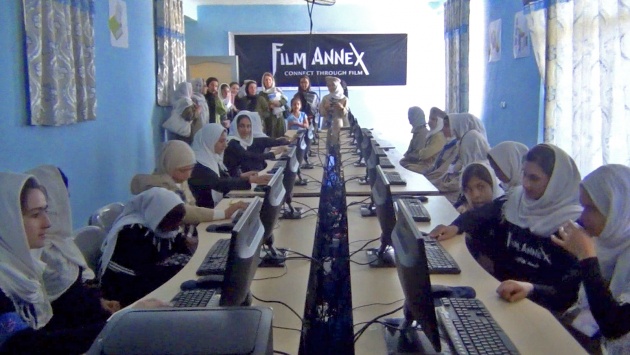 When we created the Afghan Development Project, we replicated Film Annex business model. The first step was to purchase video cameras and start filming in Afghanistan, edit the videos and the interviews in NYC, and broadcast the video content of institutions like NATO and USAid. In the last 5 months, we created and uploaded over 100 videos, published hundreds of articles and blogs, educated and entertained over 5 million people per month, we gained keyword supremacy on several long tail keywords associated to Afghanistan's economy and education, and generated revenues to self-sustain the entire program including: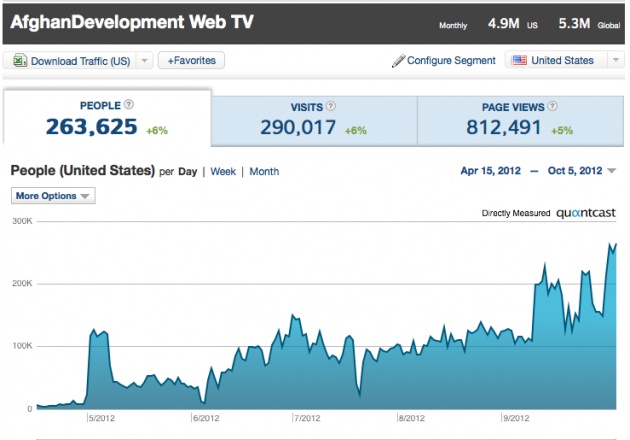 5 months after the inception of the project, Film Annex covered all its costs and generated a steady profit. Consequently, we are working to further increment our growth in Afghanistan. For Film Annex, Afghanistan's education and economy is a profitable venture!
Film Annex's success was to bring Afghan children and women online, utilize their skills beyond the borders of Afghanistan in the limitless world of Internet. Film Annex provides the tools and the marketing for Afghan children and women to succeed; and we are starting to see this success. Exceptional entrepreneurs like Roya Mahboob and Feresheth Forough are at the base of this project, and young people like Heray Farzan and Elaha Mahboob are the fuel and engine of it. Afghan women empowerment is a tremendous humanitarian and business opportunity.
At Film Annex, we don't have all the answers but we know that specific and niche projects are highly rewarding. Big corporations like YouTube can't even be seen in Afghanistan, and their platforms are either blocked or in continuous danger to be blocked. Film Annex 's business model and its 300,000 individual niche users understand the tribal traditions of Afghanistan and Central-South Asia, while big companies and institutions fail to achieve sustainability.
It takes entrepreneurial spirit to understand Afghanistan and the rest of Central-South Asia, and it takes acceptance to embrace diversity and tribal traditions. In Afghanistan, there is a new language, food tradition, and great historical differences in every 100 miles. In Afghanistan, small and medium digital enterprises are the way to establish a sustainable business.