MEDIA RELEASE – FOR IMMEDIATE RELEASE
@SwedishKarin and American naval officer spread Afghan wit and wisdom in world's first Swedish-Dari book of Afghan Proverbs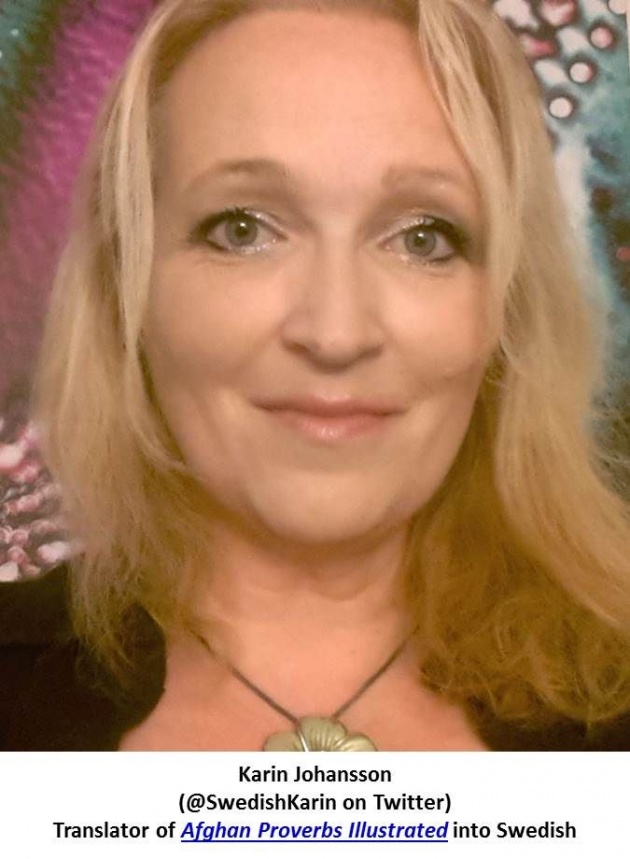 Uddevalla, Sweden and Tampa, USA ~ July 18, 2014 ~ When she began working with Afghan refugees and immigrants in Sweden, Uddevalla resident Karin Johansson learned fast that Afghans use a lot of proverbs when they speak. Meanwhile, half a world away in Afghanistan, U.S. Navy Captain Edward Zellem was discovering the same thing while working in a combat zone alongside Afghans in their own Dari language. Both independently developed intense interests in these Afghan Proverbs, and a chance meeting on Twitter between Zellem and Johansson (also known by her Twitter handle @SwedishKarin) has resulted in Illustrerade afghanska ordspråk, the world's first bilingual Swedish-Dari book of Afghan Proverbs. The book is available in Sweden on Adlibris.com and Bokus.com, and also in over 70 other countries worldwide.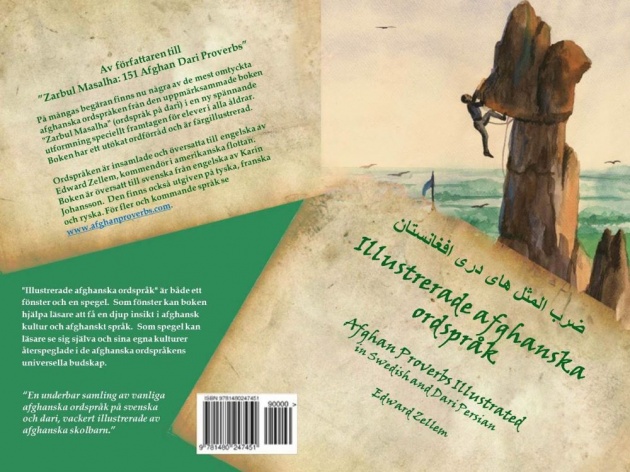 Zellem is the 3-time award-winning author of three bilingual books of Afghan Proverbs illustrated by Afghan high school students in Kabul. The books are available in over 70 countries and net proceeds go to support Afghan literacy programs. Zellem's second book, Afghan Proverbs Illustrated (Dari-English), has been translated by volunteers and published in 15 additional languages, with more on the way. Karin Johansson herself was an early volunteer, and quickly understood the books' universal appeal regardless of language or culture. "I really fell in love at first sight with Captain Zellem's books Zarbul Masalha: 151 Afghan Dari Proverbs and Afghan Proverbs Illustrated," she says. "Not only because of the proverbs, but also because of the illustrations. Each one is a true work of art, and the Afghan high school students' emotions shone through when they painted their interpretations of Afghanistan's most popular Proverbs. It was a great pleasure to translate the book."
Zellem, an Afghanistan war veteran and trained Dari speaker, began using Afghan Proverbs at work and socially after observing first-hand that Afghans often use proverbs in their daily speech. He also saw that many of the thoughts behind the Proverbs are universal messages used in every culture, and so he translated and wrote them down as an off-duty personal hobby that soon turned into a personal crusade for better understanding between cultures and peoples. Zellem worked on his own with an Afghan high school to illustrate the books, which have received international acclaim, a devoted global following, and three national book awards.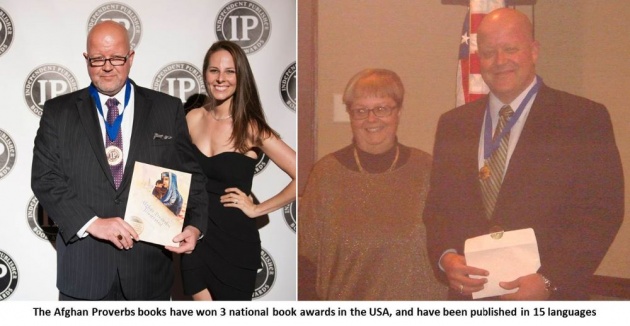 His latest effort, Mataluna: 151 Afghan Pashto Proverbs, was published in June 2014 and already is receiving 5-star reviews and praise from Afghans, Pakistanis, and other native Pashto speakers from all over the world. In addition, Zellem's first book (Zarbul Masalha), was announced July 15 as a Finalist for the Readers' Favorite Book Awards; medal winners will be announced on September 1 in the United States. The Afghan Proverbs books have already received three prestigious national awards from Writers' Digest (2013), the Military Writers Society of America (2013) and the Independent Publishers (IPPY) Awards (2014).
Karin Johansson has been involved in human rights, gender and migration issues from an early age. Her interest in Afghanistan began with her daily encounters at work with Afghan refugees and immigrants, who have shared with her stories of their lives, thoughts about their futures, tales about their homeland, and their great longing for an Afghanistan in peace.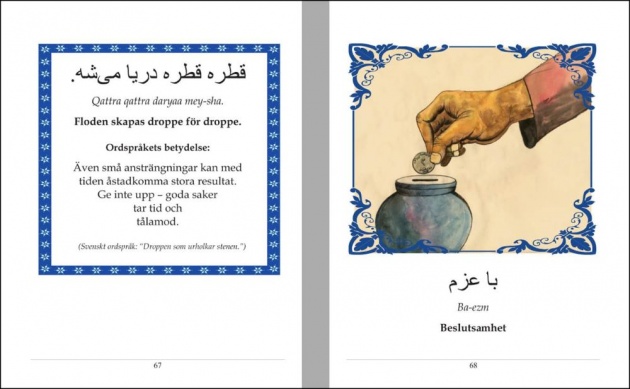 In 2013, Karin's work translating Afghan Proverbs Illustrated into Swedish resulted in her election as a member of the International Association of Paremiology (AIP-IAP). The AIP-IAP is based in Tavira, Portugal and is the world's only organization dedicated to the culturolinguistic and ethnolinguistic field of paremiology - the scientific study of proverbs. Karin's interest in Afghan and other world proverbs reflects her curiosity about other cultures, and especially about the human-to-human connections that exist between people regardless of culture, language or geographic separation.
More information, recent media, and media kit at www.afghansayings.com.
The Swedish-Dari edition of Afghan Proverbs Illustrated is available in Sweden at Adlibris.com and Bokus.com.

About Edward Zellem
Edward Zellem is a 27-year U.S. Navy captain currently serving at U.S. Central Command in Tampa, Florida. A veteran of several wars, he is known for his work on President Karzai's staff inside the Presidential Palace of Afghanistan, and for his three award-winning books of Afghan Proverbs in 15 languages: Zarbul Masalha: 151 Afghan Dari Proverbs, Afghan Proverbs Illustrated, and Mataluna: 151 Afghan Pashto Proverbs. Zellem wrote the books "to show how Afghan Proverbs demonstrate our common humanity and the humanity of Afghans." His books are available in over 70 countries worldwide through Amazon.com and other leading international booksellers.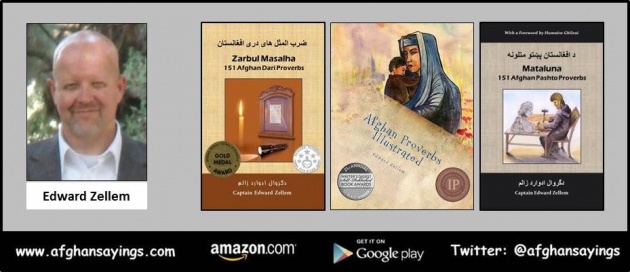 About Karin Johansson
Karin Johansson is an Economist by training and specialized in Marketing at the University of Lund. Since then she has advanced in the Evaluation Methodology and Leadership field with changes in the areas of equality and diversity. Karin´s main focus is detecting organizational difficulties and solutions, and leading organizations and individuals through changing processes. From 2008 she has worked with integrating newly arrived refugees from different countries into Swedish society, and also as an adviser for unemployed persons. Karin also has served as Project Manager for a European funding initiative for education and training, and works on organizational management for one of Sweden's county administrative boards.
CLICK HERE FOR MEDIA RELEASE IN SWEDISH
###