"The recent escalation of clashes had resulted in substantial damages to the pharmaceutical plants located in rural Aleppo, Homs and Rural Damascus, where 90 per cent of the country's plants were located. Many of these plants had now closed down, thus resulting in a critical shortage of medicines," according to WHO spokesperson, Tarik Jasarevic speaking Tuesday August 7, 2012.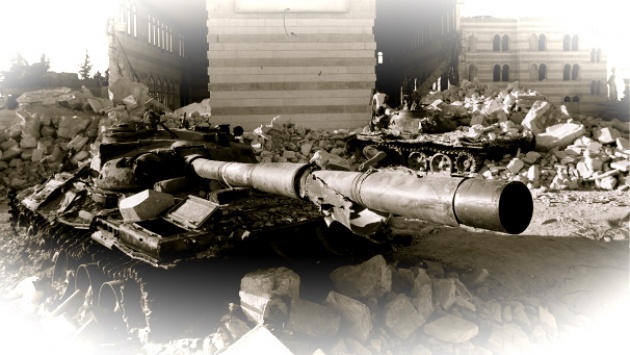 Syria Traditionally Produced its own Pharmaceuticals:
Syria has traditionally produced 90 per cent of its medicines and drugs locally. According to UN News Centre: This production has slowed down due to insecurity, the decreased availability of raw materials, sanctions and increased fuel costs stemming from the violence that has killed an estimated 17,000 people, mostly civilians, since the uprising against President Bashar al-Assad began some 17 months ago.Among the most urgently needed medicines are drugs to treat tuberculosis, hepatitis, hypertension, diabetes and cancer, as well as haemodialysis for kidney diseases, according to WHO. Chemical reagents for blood screening tests are also urgently needed to ensure the safety and quality of blood used in surgical and trauma cases. "The health sector had been heavily affected in conflict areas as hospitals and health centres had been closed, damaged or controlled by parties to the conflict. Public health facilities were often inaccessible due to ongoing violence and lack of public transportation," according to Mr. Jasarevic.
Hindered Access:
According to Mr. Jasarevic, the main challenge faced by WHO staff remained unhindered access to those in need. The health agency has been working with Syria's Ministry of Health, the Syrian Arab Red Crescent and other partners since the beginning of the conflict to address the health needs of crisis-affected populations. "This [includes] the provision of ambulances, the refurbishing and equipping of mobile health clinics, and providing medicines and medical supplies for 700,000 people," Mr. Jasarevic said, noting that the Ministry of Health had reported having lost 200 ambulances over the last few weeks. To ensure access to essential health services – including life-saving medical and surgical services in directly and indirectly affected areas – WHO and its health sector partners are supporting trauma management at primary health care centres and hospitals. This includes providing support to mobile medical clinics and outreach services, as well as supporting the procurement and provision of hygiene kits, medicines, medical equipment and supplies, among other things.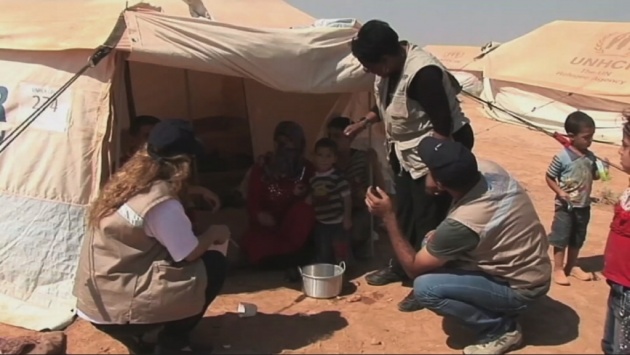 Food Shortages:
Food has all along been a growing concern. It was to have been addressed by Kofi Annan's initiative, but frankly never reached the attention it deserved. Before then, it was the focus of a mission by UN's top Humanitarian official Valerie Amos: "Syria Focus on Relief & Crimes at UN Security Council". The UN World Food Program's (WFP), Elisabeth Byrs, said that the food relief agency has sent assistance for distribution to 28,000 people in Aleppo over the next few days to address food shortages there. "Following the recent escalation in Damascus on 18 July, it has become extremely difficult to secure trucks for deliveries and labour for packaging. Nevertheless, since that date, WFP has managed to dispatch food to close to 228,000 beneficiaries to Aleppo, Damascus, Rural Damascus, Deir Ezzor, Idlib, Quneitra and Tartous, amid increased challenges."In line with the target established by the Syrian Humanitarian Assistance Response Plan and following a request from the Syrian Arab Red Crescent, WFP aims to reach 850,000 people inside Syria in August. According to the UN Office for the Coordination of Humanitarian Affairs (OCHA), the Syrian Humanitarian Assistance Response Plan seeks $180 million to cover humanitarian relief activities in Syria. So far, it has received $69 million, or just over 38 per cent of the amount sought.
See our Film for Blog Report: "UN General Assembly Shaming Security Council into Action"
Also Read our Blog for Film: "Kofi Annan's Resignation New Opportunity for Syria"
Ambassador Muhamed Sacirbey - FOLLOW mo @MuhamedSacirbey


Facebook-Become a Fan at "Diplomatically Incorrect"








Twitter – Follow us @DiplomaticallyX







See more at our Popular Video Blogs & Current News Event Articles – www.diplomaticallyincorrect.org
UN Photo - Syria Refugees in Jordan