THE TABERNACLE
The Tabernacle was a rectangular structure, about 45 feet long and 15 feet wide, and was set up in the center of the encampment of the 12 tribes. It was protected by an outer court that was about 150 feet long and 75 feet wide. All items were based on a pattern the Lord had shown Moses. Nothing was left to human opinion.
Sixty posts, 7 1/2 feet high, were equally spaced around the Tabernacle. This wall separated the unbeliever from the worshiper and was symbolic of the righteousness of God that bars the sinner from His presence.
There was only one entrance through which sinful man could approach God (Exodus 26:36). It was symbolic of Christ, who said: I am THE DOOR: by ME if any man enter in, he shall be saved, and shall go in and out, and find pasture (John 10:9).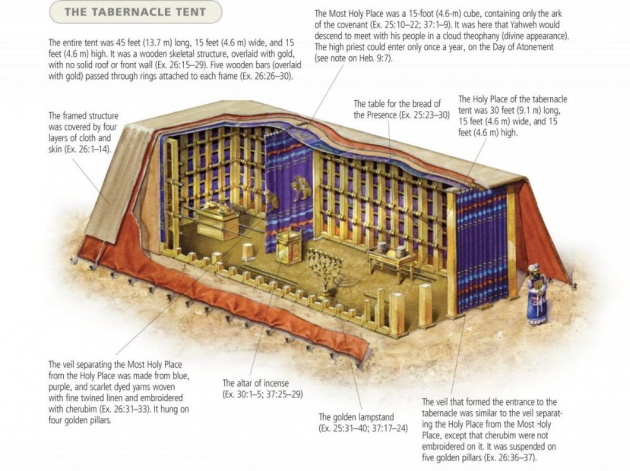 Look that thou make them after their pattern, which was shewed thee in the mount

(Exodus 25:40).
Shadow of heavenly things, as Moses was admonished of God... make all things according to the pattern

(Hebrew 8:5).
(Devotional 11/10/15)