The Afghan American Chamber of Commerce Matchmaking conference hosted by USAid and the State Department in Washington DC this week was very interesting and reaffirmed my opinion on the importance of target marketing. The most inspirational keynote was by Kathleen McGowan of USAid. Her vision for technology and Mobile Money in Afghanistan shaped our goals and the structure of Micro-Scholarship payment for the students. Her wish to be back at the conference next year to talk about 1 million Afghans on Mobile Money motivates Roya and me to work towards that goal.
At the conference, Roya Mahboob and I introduced our joint venture and projects. We were one of the few Afghan and American pre-existing joint ventures. This was in large part due to Target Marketing and our common efforts that directed the Afghan Citadel Software Company and Film Annex on a common path that gave birth to the Afghan Development Project, the Examer Educational Software and the incorporation of Citadel of New York.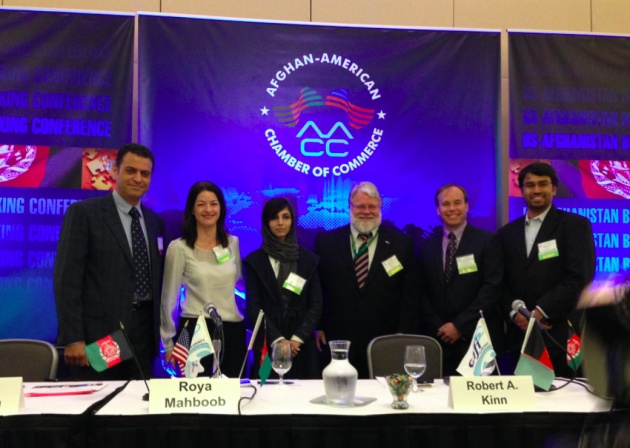 I met over 40 CEO's, Presidents, NGO's representatives, diplomats and government officials. We spent a large amount of time listening to their projects and sharing thoughts. It was time consuming and easily forgettable due to the volume of information we received and number people we met. My thoughts and plans were in order due to the work done by Target Marketing and Michael Sweeney. It was easy for me to refer to our concept through the blogs and articles I wrote in the last few months. My leadership on keywords like Building Schools in Afghanistan and Afghanistan Economy was a strong confirmation of our thought leadership. The addition of videos and demographic studies gave the edge. Walking into a room with a clear vision of your keywords and targets define the objectives and clarify the message.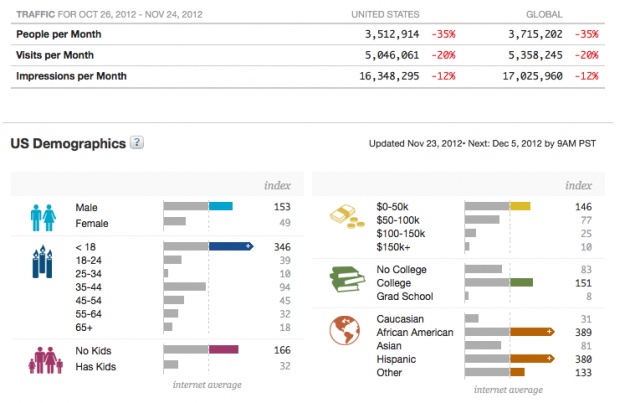 Film Annex is in Afghanistan and Central and South Asia to build sustainable businesses and support education. Here are a few conclusions I reached, especially after meeting people like Michael Zamba of Counterpart International:
Film Annex's 300,000 registered users produced 2.5 million searchable professional pages that generate 50 million unique viewers a month and sustain a profitable business. Of those, 3.7 million viewers are focused on the Afghan Development Project and Web TV. They generate enough page views to sustain the construction of 1 classroom per month, connect 4,000 students per month and educate them on the Examer Educational Software in subjects like professional social media, peer to peer governance, blog production and distribution and SEO strategies and execution.
Let's look at more numbers: Film Annex distributed 1.4 million dollars to independent filmmakers. If we divide it by the $20,000 that we spend for each classroom, it would finance 70 classrooms that could connect 280,000 students. It is nearly the same number of users already registered on Film Annex! Now, imagine if the students produce one exam or blog per week. That would make 14.5 million additional SEO friendly pages! It would make a huge impact on an already established platform.
Let's look at the social media effect on Afghanistan which has 8 million students. If each student creates a circle of 200 friends and connections on social media, this represents 1.6 billion connections! What is the power of 1.6 humans and connections on a society and its educational and economic system?
Where is the money coming from? Film Annex is powered by online advertising through 33 leading ad-networks. It's a 700 billion dollar industry. Of those, 30 billions are in the online industry. This number grows every year, while in print and TV, it decreases or stays stable.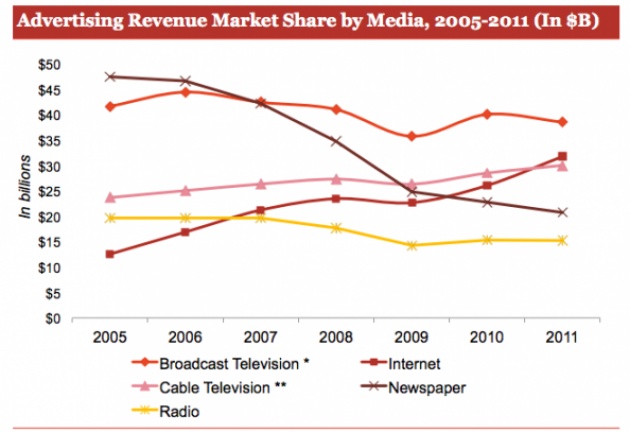 Target Marketing can easily define the strategy of a company, its geographic target and the common goals and aspiration with other companies. It can educate millions of students and introduce them to the world of "professional social media", reward them for their work in school and assure them a profitable future.
My goals in Washington this week were to:
a) Scout thought leaders interested in investing in the educational system of Afghanistan and Central and South Asia, identify the best students and hire them as social media experts and writers for their companies and consolidate their thought leadership.
b) Find additional investors for the Afghan Citadel Software company in order to build more classrooms and educate more students so they can improve their professional skills of social media experts and writers. Each classroom is only $20,000 and the benefit of connecting 4,000 students to the Internet is incredible for both the children and the investor. With a mere $5 investment per child, we create a potential for hundreds or thousands of dollars of content per month with blogs, videos, design and social media buzz and Klout. Each classroom comes with an incredible media package of videos, interviews and content created with our team in Afghanistan and New York City, plus an exposure to about 4 million monthly viewers in the USA, Canada and Europe.
c) Understand the keywords and geo-locations that will push in further and grow our project beyond the borders of Afghanistan. I gathered some ideas for 3D printing, Tajikistan, Bangladesh, women empowerment, and women programming.
Later this week, I will share the contacts I gathered in the last three days with Mike Sweeney and Fereshteh Forough. We will set a series of interviews by email and in person. We will define the keywords of each person we met and where we can find common ground and interests. Success is defined by strategy and vision. This must be documented, fostered and quantified.
NO POLITICS, JUST INTERNET... and some good Target Marketing.