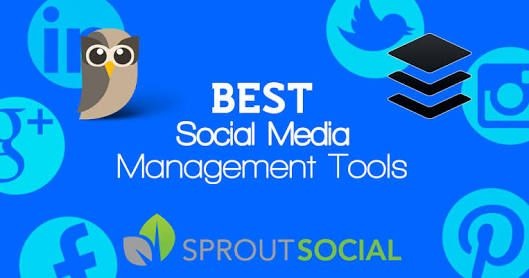 (Image source: google.com)
With the expanding number of social media-networking sites, it is now have become a difficult task to manage and keep your eye on all social networking websites. New social-media tools are also developed with the increasing number of social-networking sites. These tools are developed in order to help the newest and experienced bloggers to manage their social-media sites work in a most effective way. The people who manage their online business, have no time for their social-networking management. Basically, social-media networking requires the activity and time of the user. If the user fails to manage both, his social interaction would become zero.
Today i will be sharing my personal experience and reviews of social-media management tools. Bloggers who runs the blogging websites requires the need of promotion of their content on various social-media platforms. For this reason, they need to oversee more than hundred of groups on Facebook,Twitter and Google plus etc. Social-media management tools are developed to keep the blog owners updated with their social-platform.
Useful Tools:
The most useful 4 tools for social-media posting and management which can save your precious time are following:
Hootsuite
Bufferapp
Socialoomph
ViralTag
1). Hootsuite: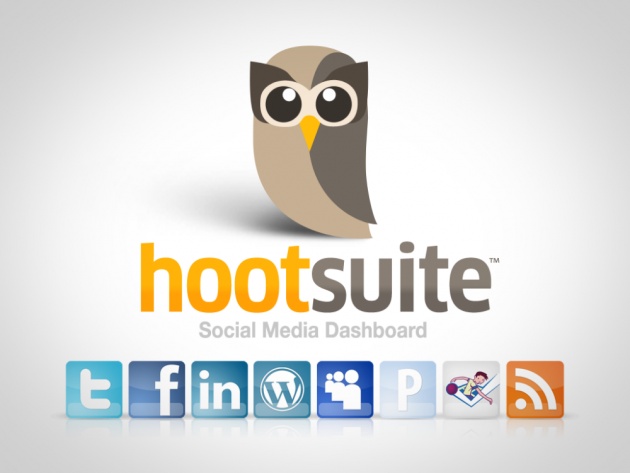 (Image source: google.com)
Hootsuite is one of the most popular social-media management tool. It has been picked by the top organizations as their key tool for social media management. For business as well as personal use, it is without a doubt one of the best known social-media tool developed. Basically, Hootsuite is a third-party organization that is developed to connect your unlimited social media accounts under a single dashboard. You can easily schedule, send or track messages from its easy-to-use interface.
Hootsuite is therefore a best option for those who have multiple accounts on multiple social-networking websites. Social media accounts includes the Facebook, Twitter, LinkdIn, MySpace, Storify, Instagram, Flickr, Slideshare and Google plus etc. Social media engagement is the most efficient feature of the Hootsuite. It also does searches about news sites, forums, blogs and random topics in addition to the monitoring tool.
Features Of Hootsuite:
Hootsuite is a web-based client for multiple social media accounts and its totally free. The main feature of Hootsuite is social media Dashboard who manages the multiple number of profiles.
Hootsuite Free version permits you to join up to 3 social networking profile and oversee it from the dashboard. Its completely upto you which plan you really want to use. It will be either free plan or pro plan version. In free version, you are allowed to test-drive it for the first thirty days.
Using Hootsuite is quite easy, all you will have to do is start connecting your social media profiles of Twitter or Facebook. In addition, you can create messages for your online networking profile from any page. Here are the some basic and useful features of the Hootsuite app:
1). Manage Social Media Accounts:
One of the most useful feature of Hootsuite is the management of multiple social-media profiles. It has tabbed framework which can be utilized to rapidly switch between varioussocial media profiles with a single click. You can easily moniter every single profile added into Hootsuite. Social media automation is the best feature that you are going to love about this app. You can also add your blog using hootsuite for the purpose of auto-publishing your blogs updates on different social profiles.
2). Schedule Of Posts:
Scheduling posts is one of the most important feature of Hootsuite. Basically, Hootsuite Publisher is a function that allows the user to schedule their posts easily. You can schedule your blog posts, tweets and facebook posts as well. As a blogger, you really need to use this feature. As it will drive a big amount of traffic to your blog.
3). Single Posts From Multiple Profiles:
If you have some self-made video or information and wants to make it viral on social media, then Hootsuite is the perfect option for you. Hootsuite allows the user to post single link on various social-media profiles. It is without doubt a useful feature for the saving of time. Instead of opening and then posting on each profile, you can post a single link on social-networking sites.
Hootsuite Plans:
Hootsuite offers the two plans. One is Free plan and other one is Pro plan. Unfortunately, in Free plan, a user can have only access to 3 social media profiles. Free plan is good plan for those who have three profiles but, the people with more social profiles need to choose another plan. Pro plan is the plan for more than 3 social media profiles. Each user can take advantage of free-trial for the first 30 days.
Video Tutorial:
(Video source: youtube.com)
Creating Of Account:
You can easily create the Hootsuite account by clicking here -> Sign Up.
2). BufferApp: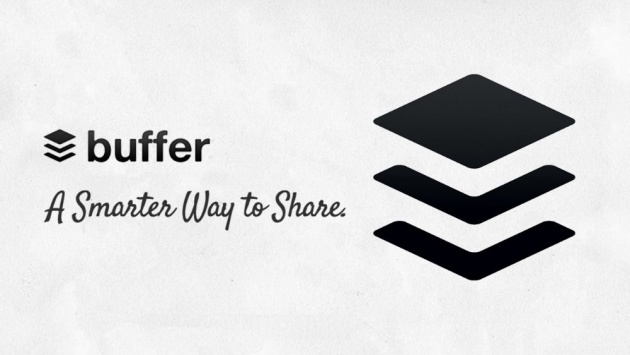 (Image source: google.com)
BufferApp is another useful app for social-media profiles. BufferApp keeps the user's profile active. If you are a busy person and facing difficulty in updating your Twitter account, you should grab BufferApp right now! It will work efficiently on your behalf. All you to do is schedule your power tweets once and then sit back relax. Generally, BufferApp is the twitter app that allows the user to post their tweets on schedule.
Tweeting without interval might be considered as spam. Though if you will tweet with good intervals, your followers will not get irritated. Using BufferApp, you can add a lot of tweets in a single box and then sending it out on schedule. It schedules the multiple tweets in a single Buffer.
In addition, Buffer is also intergrated with Pocket and SocialBro apps. It also supports Google plus profile, multiple Facebook pages and multiple Twitter profiles.
Features Of BufferApp:
1). Manage Multiple Accounts:
BufferApp allows the user to add multiple social media accounts. Free plan permits the user to manage one Facebook profile or page, one Twitter profile and LinkdIn profiles. But if you want have more access, you can buy its pro monthly plan. Pro plan worths 10$ monthly which allows the user to have access to 12 social-media profiles with unlimited post in BufferApp. Both plans are extremely useful for social-media users.
2). Set Up Your Own Schedule:
Using BufferApp, you can set your own pattern of updating unique schedule. It is without doubt a best feature of BufferApp. The main purpose is to schedule in a way without irritating your followers with back to back tweets. If you tweet a lot, the best interval you should set is the interval of 3 to 4 hours. It will help in maintain your account much active. With this feature, you can schedule your posts for a complete weekend.
3). Analytics For Twitter Account:
BufferApp provide the unqiue feature of providing engagement of your each post. Through analytics, you can view the most reached engagement on your tweets, interaction on your posts and your most retweeted posts. Isn't it the great feature? Personally, I have enjoyed this feature the most. It provides the information about mentions, clicks, engaged audience and favorites as well.
Video Tutorial:
(Video source: youtube.com)
Creating Of Account
You can easily create the BufferApp account by clicking here -> BufferApp
3. SocialOomph: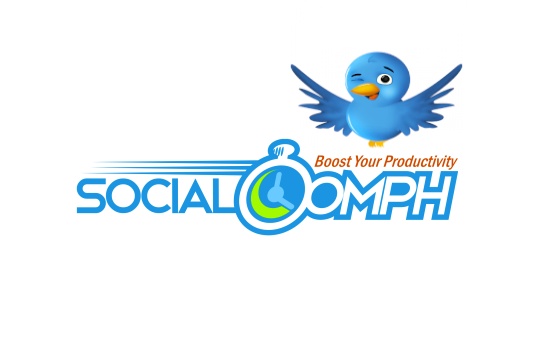 (Image source: google.com)
SocialOomph is an automation software to automatically maintain your Twitter account, Facebook account, Blog account, LinkdIn account and many more. It is the best social-media management for Twitter profile. Unfortunately, you can only add Twitter account in the free version. Free version is good enough to take care of its users needs. Through SocialOomph, you can add one of your fellow member to your account in order to moniter your account. It has a friendly-interface which provides effective guidelines for the new users.
SocialOomph keeps itself updated with the policies of Twitter. It will never let your account marked as spam. It provides the handy features like Auto Follow, Auto Unfollow, Schedule Your Tweets and Auto DM.
Features Of SocialOomph:
SocialOomph comes out the best provided features to manage your Twitter account. It is the best recommended social-media management tool by the popular social marketers. You can also easily create the blog directly from the SocialOomph app. Scheduling of posts is another key feature of SocialOomph.
1). Auto Follow:
Auto Follow is one of the key feature that you are going to enjoy as a free user. Following the other users often results in getting more followers to your profile as well. SocialOomph now lets the user to select the people he wants to follow on Twitter. As far as the privacy is concerned, SocialOomph has updated its Auto Follow feature. Through the new feature, now a user is allowed to follow the others according to his choice!
2). Auto DM:
This is the most unique feature that you are going to enjoy as a free user. All of you will agree with me on this point, that it is quite difficult task to send DM to your new followers individually. SocialOomph provides the users with the unique ability to send Auto DM to your all new followers. This is the reason that every Twitter user should must use this app. In the DM, you can send greetings, love and wishes to all of your new followers.
3). Auto Unfollow:
As a Twitter user, you might have noticed that some people have unfollowed you because of no reason. Most of the people follow you because you follow them and then they unfollow you by using some Cleanup tool. SocialOomph comes out with the feature of Auto Unfollowing such users. As a free user you can easily have access to this option to Auto Unfollow those users who unfollows you.
Video Tutorial:
(Video source: youtube.com)
Creating Of Account:
You can easily create the SocialOomph account by clicking here -> Sign Up.
4). ViralTag: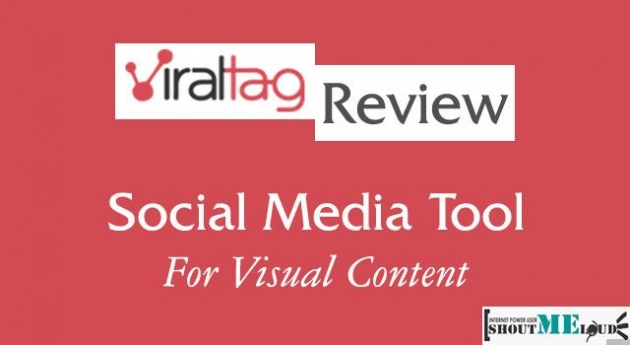 (Image source: google.com)
I have mentioned the social-media management tools of Hootsuite, BufferApp and SocialOomph app. In addition to these apps, ViralTag is another popular automation tool. ViralTag is an image-focused tool for social-media. It is designed for the sharing of visual contents. If you owns the Pinterest account, Instagram account or Image niche based websites, then ViralTag is perfect for you.
ViralTag is much similar to above mentioned apps. it also provides the integration with various social-media profiles including Facebook profile or page, Twitter account, Pinterest account, Instagram account and LinkdIn profile. It is the best alternative tool of other social-media management tools.
Features Of ViralTag:
ViralTag is somewhat different from other social-media management tools, as it features the visual contents sharing access. ViralTag also allows the user to post images from other sources on the web. Scheduling, Posting images and Connecting multiple profiles are the basic features of the ViralTag app.
1). Social Media Accounts:
ViralTag allows the direct access for posting to different social-media platforms. Social-media platforms includes the Tumblr, Facebook Profile and Facebook Page, Instagram profile, LinkdIn account, Pinterest profile and Twitter account. You can add multiple images from your computer with a single click. Under the Dashboard, you can connect your multiple social-media profiles.
2). Easy Posting:
Posting images while using ViralTag is quite easy. There are many ways of uploading images provided by ViralTag. Don't worry if you do not have enough storage to keep images in your computer. ViralTag permits the users to upload images from various web sources as well. A user can easily import images from the sources including Google, Picasa, Flickr, Wiki, Facebook and Instagram account.
3). Schedule Of Images:
ViralTag makes it pretty simpler to upload any amount of images with a single click. You can easily upload the complete folder on ViralTag. After uploading, you can view your uploaded images under the Dashboard. Here you can select the images and add it to queue for posting. In the Schedule option, images are scheduled according to the users selected time. Images can be schedules for the next seven days.
Video Tutorial:
(Video source: youtube.com)
Creating Of Account:
You can easily create the ViralTag account by clicking here -> Sign Up.
Final Thoughts:
The above mentioned apps are the best recommended social-media management tools. These tools also offers the extensions for different web browser including Google Chrome and Safari, which makes it easier to post anything from the web browser. The apps features free and pro plans too.
Unlike other social-media tools, the above mentioned apps are quite cheap and affordable. However, basic free plan is good enough for the regular users. Personally, i would recommend you all to give these all apps a single try!