The Afghan Development Project has been a very successful venture of Film Annex since May 2012. Today, the Afghan Development Project has over 120 videos that document the construction of the schools and Internet classrooms, and 3 curated channels:
It's continuing to grow its video and written content through the network of filmmakers and writers associated to Film Annex and The Annex Press.
Below are some numbers of The Afghan Development Project Web TV, with over 3.7 million global viewers of which 3.5 million are located in the USA: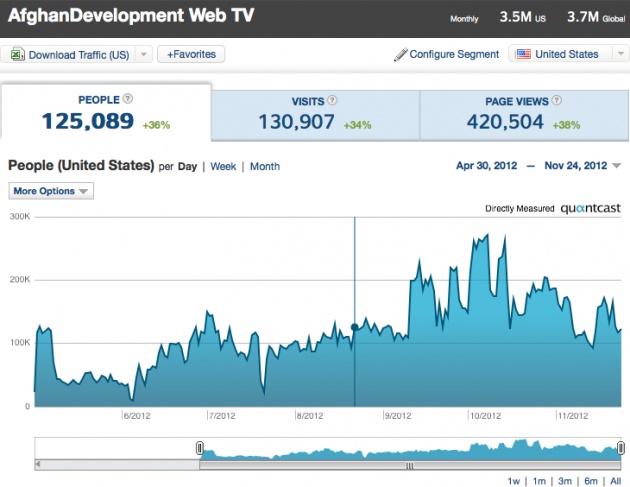 Here are The Afghan Development Project Web TV demographics: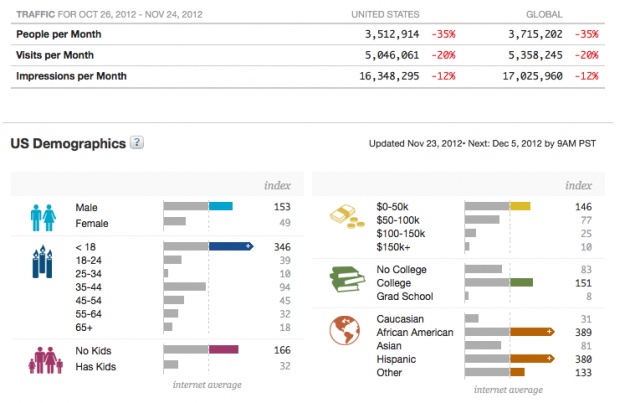 The Afghan Development Project is part of the extended Film Annex network that has over 54 million viewers: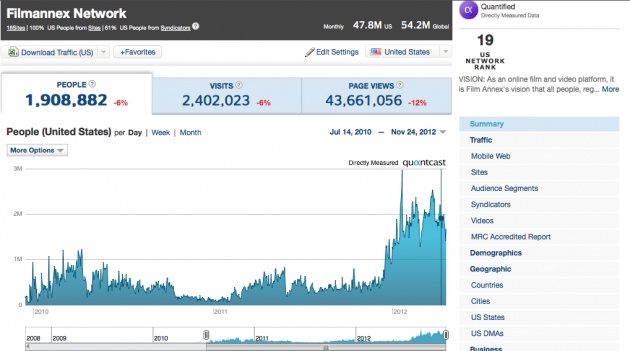 Film Annex also has 300,000 registered users, 40,000 professional filmmakers, 3,900 writers and 35,000 professional films and videos, and no user-generated content. Over 30 international ad-networks provide Film Annex with a solid advertising platform.
The above summary is part of a presentation I will do in Miami in the next 48 hours.
Here is a hint of what the Afghan Development Project, millions of viewers and quality online advertising was able to do:
And here is a commentary on the Examer Educational Software developed to help educate and connect Afghan students:
Women Empowerment and Professional Social Media education are two important factors of our project.
NO POLITICS, JUST INTERNET.