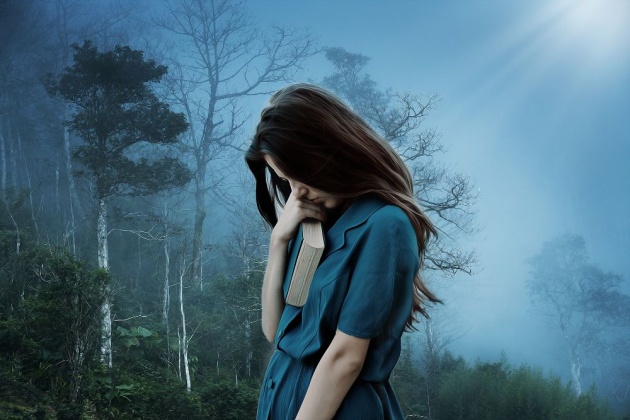 Image Credit Enrique Meseguer via Pixabay
Video credit Technocular via Youtube
The AI Therapist
Stress, anxiety, depression and worry seem to be the most common problems today in the world. The WHO survey findings show that by the year 2030 depression will be the leading cause of 'global burden of disease.' One in every 20 was reported to have suffered from depression the previous year in the same survey. We have more patients than mental health professionals can handle and we need AI to augment the mental health care system.
"Almost 1 million lives are lost yearly due to suicide, which translates to 3000 suicide deaths every day."- WHO
Depression, anxiety and stress related disorders though common, never get the attention they deserve. Though these problems seem simple it could affect a person's sleep, mood, interest in life, and could lead to significant impairment in personal and professional life.
If we could only address this major epidemic at the right time we could save millions of lives and the distress caused by the abrupt loss of lives.
The Role Of AI In Mental Health Care
AI has been touted as the solution to most human problems for decades now. AI or artificial Intelligence doesn't let us down in the area of mental health too. A few chatbot based apps developed by mental health professionals have proved that they could help individuals understand and deal with their emotions effectively.
Although there are known, effective treatments for depression, fewer than half of those affected in the world (in many countries, fewer than 10%) receive such treatments. - WHO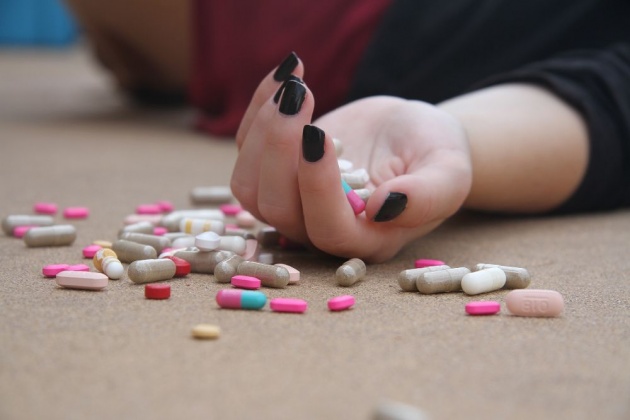 Image Credit Hastywords via Pixabay
Advantages Of AI In Mental Health Care
These chatbots are able to reach people anywhere, anytime and anyhow. Just the fact that they can be reached 24/7 x 365 seems to be a great help. Most apps can be downloaded on the phone and people could interact with them anytime and anywhere.
These bots use CBT or Cognitive Behavioral Therapy for addressing these emotional issues. It is important to realize that CBT has been available online for the last twenty or more years and has proved to be the most effective intervention in cases of anxiety, depression, stress or OCD.
CBT helps individual understand their moods, keep track of them and the context in which they happen while and challenge their way of thinking.
With the scarcity of trained mental health professionals around the world and the high cost of intervention going to a therapist is not really an option for 80% of the population of the world.
That is when a handy app on a phone becomes a boon to humanity. Woebot a Facebook based app was developed by Dr. Allison Darcy. In the first day of its release the bot recorded 50,000 interactions throughout the world. According to Dr. Darcy 'much more than a clinical therapist would ever see in a lifetime.'
Patients with dementia have pet robots like Paro and companion robots to help them. These are some of the simple but effective AI based help available currently. However, I am sure that this is just the beginning.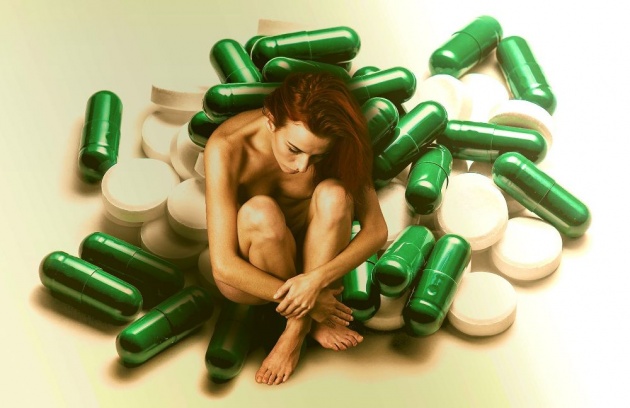 Image credit Jil Martinez via Pixabay
Effectiveness of AI
Both therapists and people at large find the app very useful. These bots can reach and help people in huge numbers, every day, at any time they need them and save lives. No one can dispute the efficacy of these Therapeutic tools.
The app checks in on the user everyday, gives them suggestions and tips about how to challenge their thought processes in their current emotional state is a great help.It is also free to use for a couple of weeks.,
The availability of service or cost are not the only barriers to mental Health care. Most colleges and educational institutions have counselors who provide the service free of charge and yet there are only a few takers for these services. The stigma attached to walking into a therapist's office or counselor's room is real.
Studies show that a high number of people who suffer from these emotional problems are young people in the college going age. If these apps could help them in ways more than the in house counselors or therapists then what could be better?
A recent study showed that people who chose to use AI therapists found them to be more non-judgmental than human therapist. While this may just be a perceptual distortion it is true that people find it easier to talk to a non-human therapist when it comes to discussing very personal and maybe even negative issues.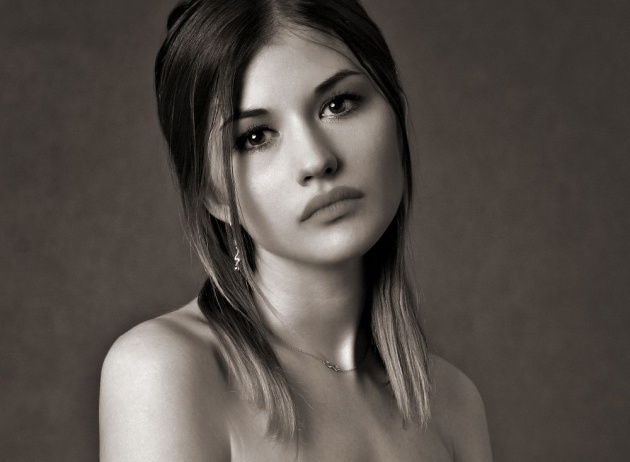 Image Credit JerzyGorecki Via Pixabay
In the following interactive Querlo chat blog we will discuss the following topics. Kindly join me in the discussion below.
Types of therapies available online
CBT through Chatbots
Acceptability of these Apps
Advantages of CBT through chatbot
Effectiveness these Interventions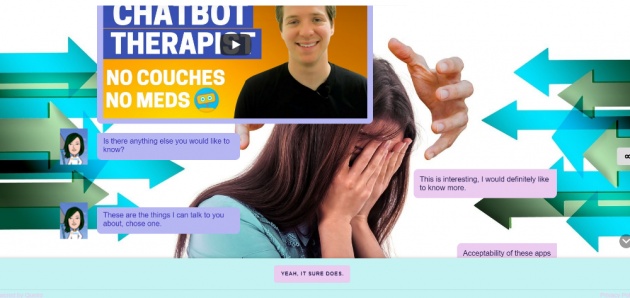 Image Credit screen shot of Querlo chat via Bitlanders
Querlo Chat on The AI Therapist- AI In Mental Health Care
Final Thoughts
The chatbot may never replace the therapist, AI could at best only augment the current mental health care system. Although it may never be able to go through the whole process of diagnosis or prescribing medication, it will still be able to help individuals with problems that may not warrant medication. Referring the user to a qualified professional when needed would ensure that the user gets the proper health care needed.
The fact that AI has a wider reach and is easily accessible makes it even more attractive. While helping to improve the mood of the user the chatbot also enables people to see themselves in a realistic light.
It facilitates the user to have a deeper insight into their problems while helping them sort out their thought processes. Promoting positive mental health among the population is better than cure. I see that as an added benefit to using AI in mental health care.
Young people would benefit the most from these AI apps, but that does not mean that older people will not use these apps. The anonymity it provides is appealing enough to draw anyone who needs help.
AI can never replace doctors in the health care system be it physical or mental health, it can at best only be used as an adjunct to the present system of health care. Professional and well designed chatbots would be the future of mental health, there is not a iota of doubt in this regard.
******************************************************************************************************************
All images used in this blog have been duly credited, no copyright Infringement Intended.
This blog post is written in support of the announcement made by Micky about the Bitlanders AI-Themed Blogging.This blog also incorporates the C Blog (Double bonus reward topics). This article is the 14th in this series on Artificial Intelligence.

After the successful launch of "The bitLanders C-blogging", conversational AI blogging by Querlo powered by IBM Watson and Microsoft Azure. bitLanders continues to support its joint venture Querlo. We believe in our mission to promote our future - Artificial Intelligence (AI) - and build AI conversations via blogging, here we are to introduce "bitLanders AI-themed blogging!". -Credit: quote from bitLanders
My other blogs that might be of interest to you
How to Be a Mentally Strong Person
Negative Self Talk - How to Stop it
Artificial Intelligence In Special Education
Emotional Attachment To AI Assistants And Companions
Thank you for reading and interacting with me on this blog. I hope that information I have shared on this blog has been helpful to you.
♥♥♥ Sofs ♥♥♥
Would you like to share your thoughts and earn through Bitlanders? Follow this link and claim your first $1 reward on sign up.