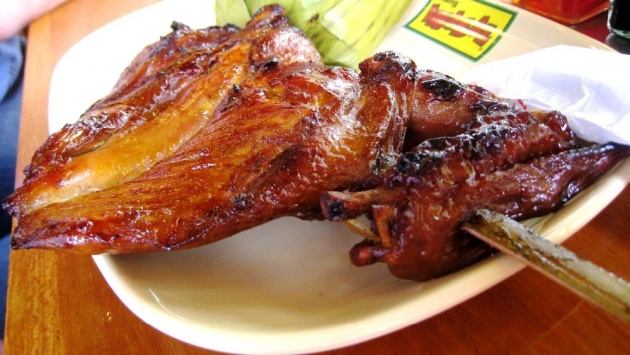 Photo Credit: https://entengvince.wordpress.com
Video Credit: Mang Inasal Philippines via www.youtube.com
I have been writing about some renowned food chain in the past which includes KFC, McDonalds and our very own Jollibee. This time I would like to share to you a subsidiary of Jollibee and a little different with regards to their foods or products compared to those I mentioned earlier.
Mang Inasal is a food business which started from Iloilo City. The story of Mang Inasal may not be in its truest sense a fairy tale but for me it is a legend. The owner maybe a rich man when he started the business but the business he started made him 100 times richer or more after few years since he started. He actually named as the youngest billionaire in Philippines. Read on to know why.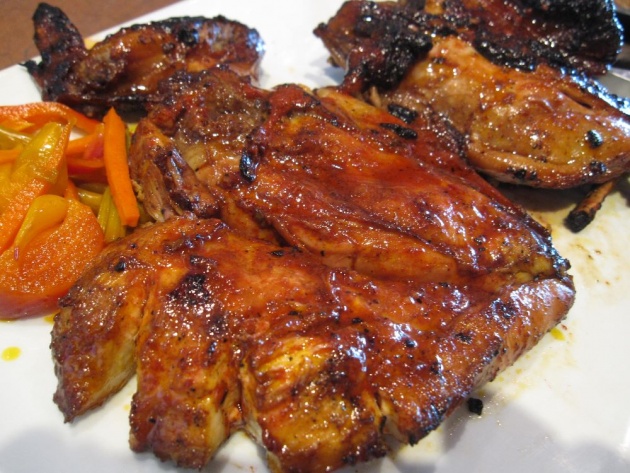 Photo Credit: authenticfilipinorecipes.com
Do you know Edgar Sia?
He is a Filipino businessman behind Mang Inasal. He started the food business when he was still 20 years old. Sia at first planned to become an architect but he dropped such dream in favor of becoming a businessman, which definitely not a wrong decision.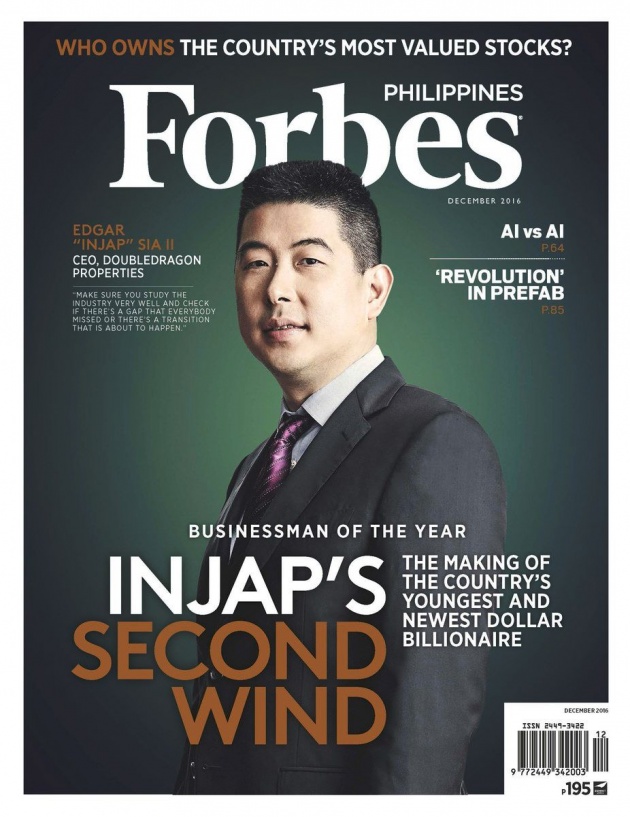 Photo Credit: https://twitter.com
Sia was born in Iloilo City in the year 1977 from a half-Chinese half-Japanese parents. Maybe how he perfectly managed his own business was derived from the natural business minds of Chinese people. They are well known to be good in business for whatever kind, in fact Chinese owned most of the giant businesses in the Philippines.
Video Credit: Mang Inasal Philippines via www.youtube.com
The Birth of Mang Inasal
In 2003, Sia co-founded the barbecue chain in Iloilo. He called the business Mang Inasal which is a typical Filipino words which for me represents a typical Filipino foods. He opened the first Mang Inasal branch in a 250 square meter space in Robinsons Mall Carpark in Iloilo City.
Early on, he learned the importance of following your instincts, taking risks, strategizing, negotiating, and motivating yourself and your people. He also knew that the Filipino barbeque quick service restaurant category still had the potential for growth. With the support of his family, he embarked on a journey that changed his life forever. - Mang Inasal Official Website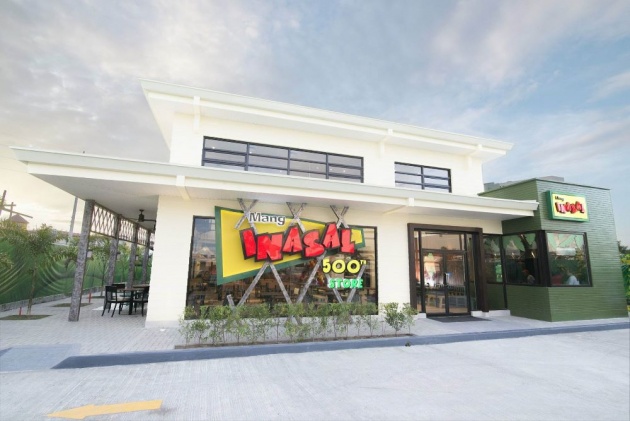 Photo Credit: the 500th branch of Mang Inasal opened in Iloilo City http://www.iloilometropolitantimes.com
It's amazing to note that despite stiff competition from other grilled-food restaurants not to mention the presence of a lot of food chains around, the restaurant was an instant success.
In 2005, the company started to open the business for franchising and opened ten franchised branches in 2008.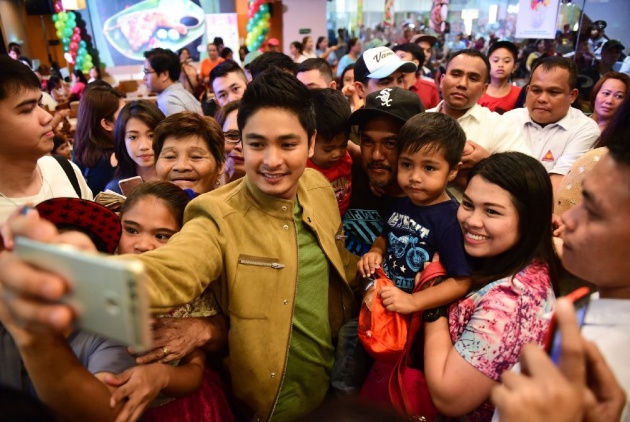 Photo Credit: http://lifestyle.inquirer.net
Customers are patronizing their products such that in just about 7 years (started their first branches in the Visayas and then Mindanao and then Metro Manila) the business grows into 338 branches nationwide before it was acquired by Jollibee, the largest food service company and one of Asia's most admired companies in 2010.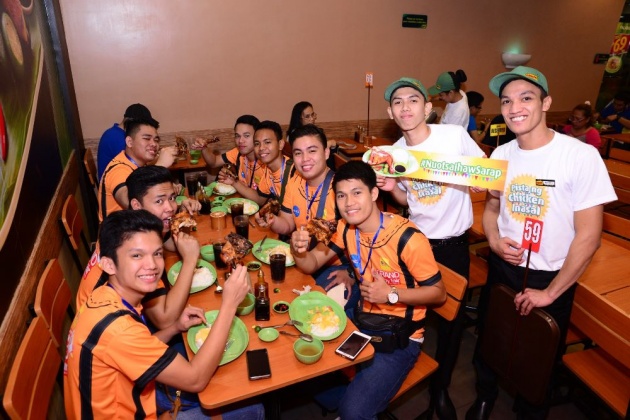 Photo Credit: http://www.starmometer.com
That makes Edgar Sia the youngest billionaire in the Philippines. It was in the year 2010, 7 years after he launched the business when he sold 70% stake in Mang Inasal to Jollibee Food Corporation for 3 Billion Pesos or 68.8 million dollars. 6 years after Jollibee Food Corporation acquired the remaining 30% previously belonging to Injap Investment.
Now Sia is the chairman of Double Dragon Properties formerly known as Injap Land Corporation, it is a developer of City Mall chain of malls. This made him even richer, his company plans to build 100 malls by 2020.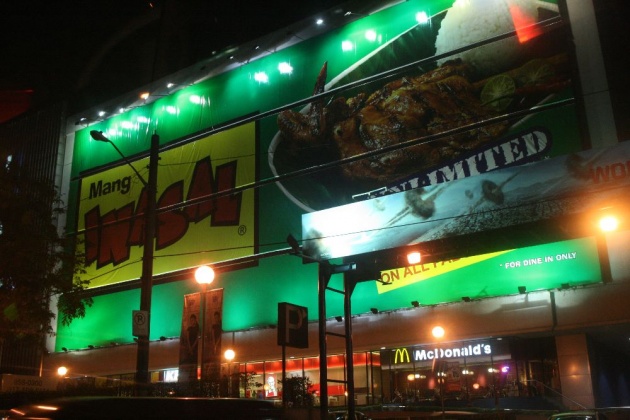 Photo Credit: https://tarajevo.wordpress.com/
It is really amazing from a single branch of Mang Inasal to more than 300 branches nationwide (and still fast growing) to a developer of malls and perhaps more businesses to come in the future as I'm sure he would love to venture to some other kinds of businesses.
Mang Inasal now become one of the favorite restaurants of the Filipinos. It is famous for its native-style Chicken Inasal and the first one who started the "unlimited rice". As we all know Filipinos eat too much rice compared to other people from other countries and Mang Inasal has captured such weaknesses of the Filipino people.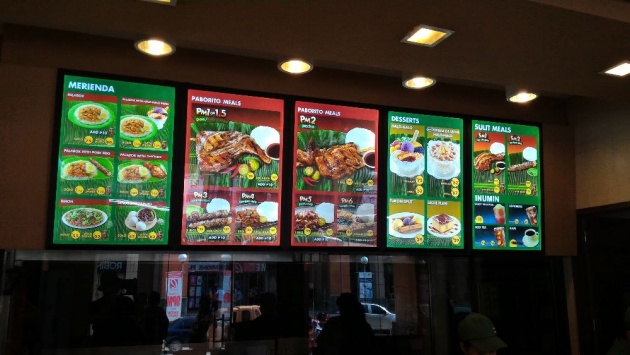 Photo Credit: https://travellingman.net
This is the reason why Mang Inasal won the hearts of its customers with its wide array of Filipino comfort food which includes Halo-halo, Palabok (one of my favorites) and Pork BBQ, my kids favorite.
To date, Mang Inasal became one of the fastest growing fast food restaurant in the Philippines with more than 450 stores nationwide. It also garnered numerous awards including the "Outstanding Fast Growing Local Food Company". Thereafter several awards were received from the Annual National Consumers Awards, Dangal ng Bayan Awards and the Franchise Excellence Awards.
Mang Inasal now lays the foundation for a new era of prosperity, moving forward to a horizon of possibilities as the brand continues its winning tradition of excellence. - Mang Inasal Offical Website

Photo Credit: http://www.iloilometropolitantimes.com
Here are some of their delicious foods, their menu of Filipino dishes served promptly in a clean and cool environment:
1. 1pc Chicken
Marinated 1-piece Chicken Inasal, skewered and grilled served with a cup of rice. Every time I eat in Mang Inasal, I always ordered this but the one with unlimited rice.
2. 1pc Pork BBQ
Savory hot-off-the-grill pork barbecue stick served with a cup of rice. I think they also have 2 piece barbecue with unlimited rice. My kids love this.
Aside from these two main dishes, they also have sizzling sisig and palabok, both foods I also like. The taste really is different compared to those available or served in other restaurants and its' the reason why if I have the chance I would not hesitate to drop by any Mang Inasal branch of course with the whole family.
FRANCHISE
Now for those who are interested to be part of this wonderful business, I mean if you want to apply for a franchise, here are some of the things that you need to know prior to becoming part of Mang Inasal a subsidiary of Jollibee Foods Corporation and one of the world's leading quick service restaurant. And having a franchise of Mang Inasal could be your best investment.
Mang Inasal franchise consists of a complete support package that directs to help franchisees operate Mang Inasal quick service restaurant successfully. - Mang Inasal Official Website

Photo Credit: https://www.behance.net
INVESTMENT PACKAGE
Initial Set-Up Fee: PhP 1.2 Million with estimated total investment of around PhP10 Million (VAT-exclusive, Non-refundable)
Franchise Term: 10 years (Renewable at Franchisor's Sole Option & Discretion)
Royalty Fee: 5% of Net Sale.
Advertising Fee : 3%, ordinarily this will be used for brand-building & mass media advertising.
This includes the following:
initial set-up fee
construction cost
equipment and facilities
furniture and fixtures
air conditioning system
signage
pre-opening expenses
recruitment and training of the restaurant management team
and initial inventory.
RETURN OF INVESTMENT
Estimated ROI or payback period is dependent on several factors such as:
Sales
Market potential investment
Ability of the franchisee to control his operating expenses
QUALIFICATIONS
Here are some of the qualifications Mang Inasal requires their franchisees to be:
Highly engaged, business-oriented
Success-driven entrepreneurs with strong desire to venture and invest in a long term business partnership with Mang Inasal.
Possess the willingness and capability to learn the business.
Enjoy working, communicating and relating with employees and customers
There you go, and once a site is ready for construction, the business is expected to be fully operational in about 45-60 days. The franchisee will continously be under the supervision of the Mang Inasal operations group who will assist the franchisee in his venture and ensure alignment to company goals and standards thereby helping the franchisee to maximize sales and profitability.
So if you are interested you may contact Mang Inasal through their website:
I hope you enjoyed this blog and thank you for reading!
Querlo Survey Chat (Note: add Querlo Chat option is not working)
_________________________________________________________________________________
By: TRB - A father of 5, an Overseas Filipino Worker and willing to be part of the worldwide campaign against poverty, climate change, and inequality.