One day I posted on my Facebook Wall about 15 Minutes Walking a Day Can Change your Body. One of my friends caught the attention of this post and she approach me through the comment "baka gusto mong maging walking partner ko" I said sure! Where and when?
Before the planned walk, let me share the little bit of my friend who seems become one of my best friend. She was a former mother of my daughter in Junior High school. We met because of the activities in school. My daughter and her daughter are engaged in the same school activities and whenever there is completion in different schools we go together. Since then we became friends.
Our planned walking is every Monday, Wednesday and Friday at Pinaglabanan Shrine San Juan City.
Going back to the Benefits of Walking as shown in the picture.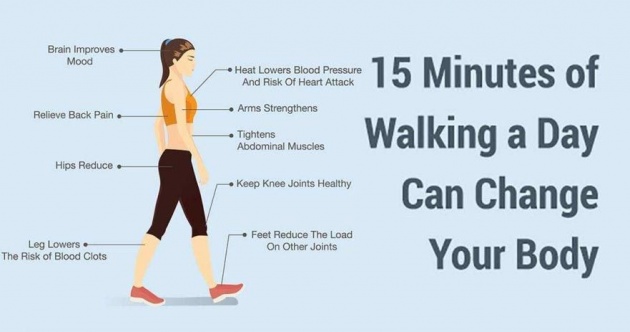 Photo credited to Google
Why you should be walking every day?
1. Brain Improves Moods
2. Heat Lowers Blood Pressure and Risk of Heart Attack
3. Arms Strengthens
4. Relieve Back Pain
5. Tightens Abdominal Muscles
6. Hips Reduce
7. Keep Knee Joints Healthy
8. Leg Lowers the Risk of Blood Clot
9. Feet Reduce the Load on the Other Join
Walk for Health
Walking is a great help to improve and maintain your overall health. Walk at least 15 minutes every day. Instead of riding a jeep or drive with your car you can take a walk especially if there are nearby stores or supermarket on your areas. You can take stairs instead of elevators if you are working in an office. It helps reduce the risk of developing any diseases like diabetes and cancer. Walking is free and you don't need any equipment and training.
Walking can be done any time of the day and can perform at your own pace. It can be done by those who never been done any exercise in the past, it is also a great physical activity to the elderly and to the people who are overweight. There is no other requirement to start walking. It is only your willingness to walk as your physical activity to get rid of any future diseases and health problem.
Walk for fun and fitness, walking is not limited to strolling by yourself and or by your neighborhoods. Make it enjoyable and can even meet new friends around. You can also join other clubs and organization to make it really fun and enjoyable.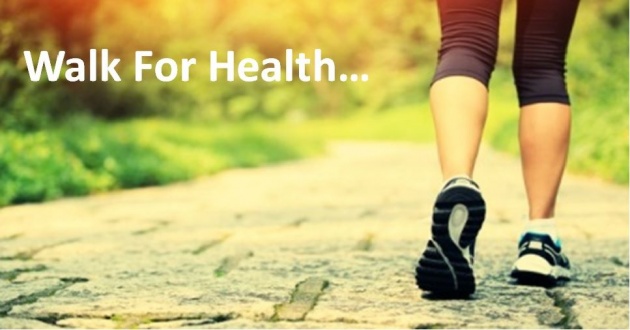 Photo credited to Google
Make it a habit and a regular routine in your lifestyle. Try to walk at the same time every day. Make it at your most convenient time as long as you will do it consistently. Try to find other people who are interested to walk with you as your plan physical activity every day. Walk with other people are easier and fun.
Created by Liza Baldelomar