Many have said,
'If it's possible then do eat fish once a day, if you can't do that then eat it once a week if still not possible then eating fish is must at least once a month'.
We all love to visit restaurants, be it the fantastic food or a pleasant place to go, we have our unique reasons for it. In Kabul, the most common food item is the 'meat', you can find 'Afghani Pulao, Maicha, Choppan Kebab' at almost every corner of the city at all times of the day. Fish, however is not easy available, even if it's found on the menu, none will order it in Kabul because of its poor quality that's the reason many Afghans love to order fishes in restaurants when they visit different cities of Pakistan, spending major part of my life in Peshawar, it seems I have done justice to my family tradition of being a 'foodaholic'.
Raises question, who wouldn't love food?
This tradition has been on-going for generations after generation. Now, every time I go out with my family and friends to a restaurant, I get to order for all of them, whether call it luck or my good taste in food, everyone's response has been good, it's like I know exactly what to order for them.
This is how good I am.
Coming towards my favorite restaurant in Peshawar, it's an arduous decision to take, as many restaurants are so good in their respective dishes, however, a recent opening by a franchise has completely changed my perspective about restaurant and the food.
I believe giving it less than 4.7 out of 5 would be injustice to the newest opening of 'Shiraz Franchise' in Peshawar city, yes I am talking about 'Shiraz Ronaq'.
Offering more than 50 dishes at their buffet menu, Shiraz Ronaq seems to know the customers taste more than the customer himself. Whether it's the service, the location or the food quality, this franchise has it all covered. From plain Naan of Ningrahar to the spicy Tak-a-Tak of Punjab, in addition, the grass-fish from Karachi to the famous Irani Malai Boti, the food choice seems to impress us with all the stars.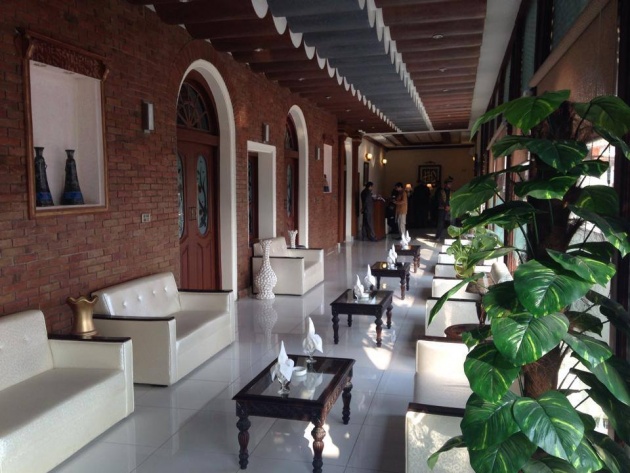 I recommend it as a 'must-visit-once' to whoever visits Peshawar.
Location: Cantonment Board Peshawar, Opposite to Afghan Consulate Office