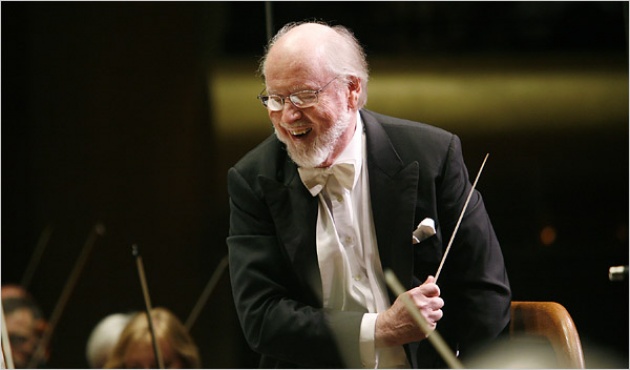 John Williams, the composer who memorably gave us the famous "Star Wars" theme among many others, is returning to the beloved sci-fi franchise to compose the new trilogy. Lucasfilm President Kathleen Kennedy announced the good news at this weekend's "Star Wars" Celebration Festival in Germany.
Williams won the 1977 Oscar for Best Original Score for "A New Hope." He also received Academy Awards for "Fiddler on the Roof," "Jaws," "E.T. the Extra-Terrestrial," and "Schindler's List."
Williams joins other "Star Wars" veterans for the J.J. Abrams flick. Lawrence Kasdan (screenwriter of "The Empire Strikes Back" and "Return of the Jedi") will be a creative consultant together with George Lucas. Mark Hamill (Luke Skywalker), Carrie Fisher (Princess Leia), and Harrison Ford (Han Solo) will reprise their roles. The script is written by Oscar winner Michael Arndt ("Little Miss Sunshine," "Toy Story 3").
Williams' indelible score made the first three "Star Wars" movies so memorable. As soon as you hear the famous music, you're back in a galaxy far, far away!