This morning, we voted here in the USA. It is a great feeling when you walk out of the booth and know you gave your contribution to democracy.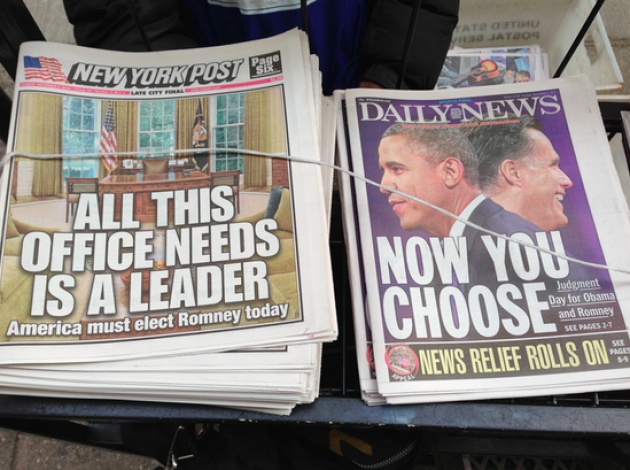 I went to vote accompanied by Fereshteh Forough. She just arrived from Afghanistan last Saturday. I showed her the process that we go through here in the US. She was impressed by the fact that there was no major security and that it felt safe and in order. I entered,

registered my name,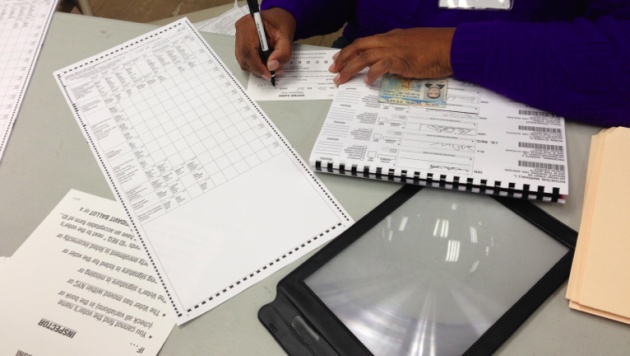 took my ballot,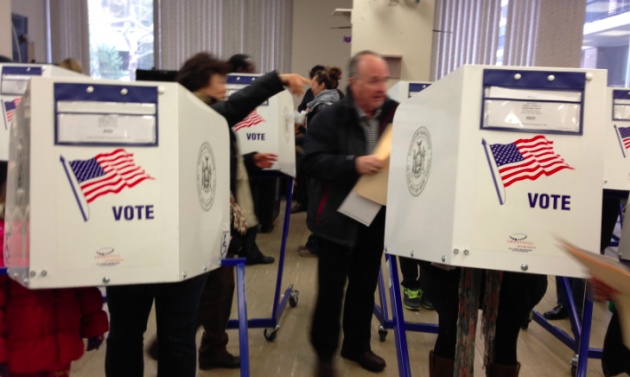 filled it out behind a booth,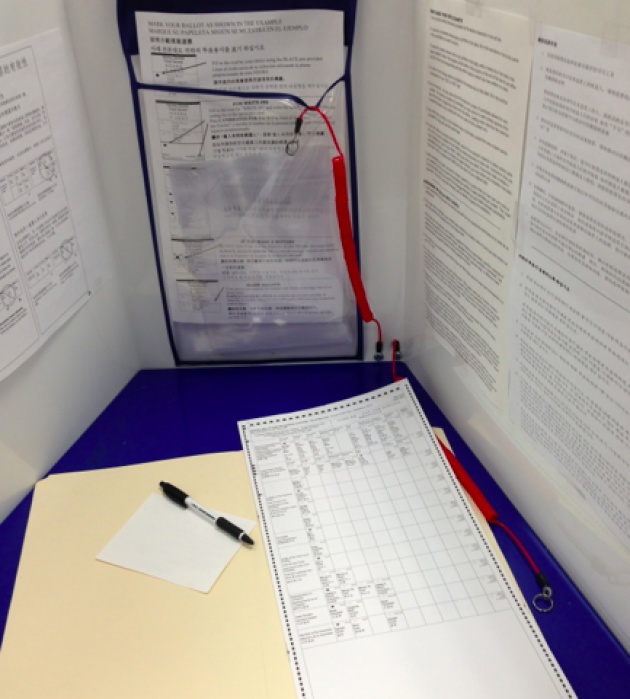 and entered it in the scanner. It took me 5 minutes and then we were on our way to the Film Annex office.
On the way to the office, in the subway, I realized that this was a great Voting Day for me because in the last 10 months, I never spent a minute listening to political talk shows. I never participated in any political conversation. I never got upset or excited about the campaign. I just focused on my work on building schools in Afghanistan and expanding the process to the rest of Central and South Asian educational systems.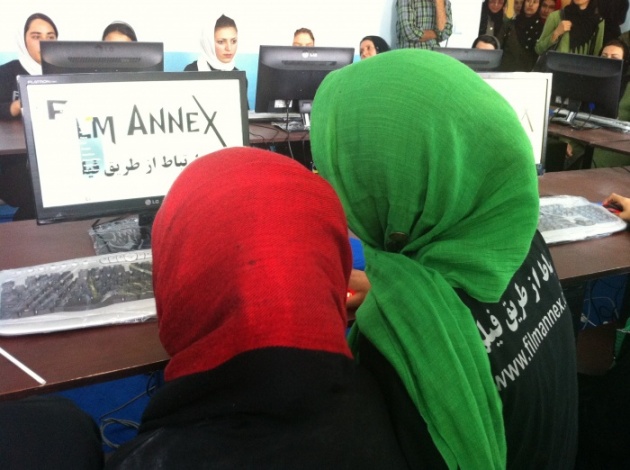 Picture courtesy of Angela Shah*
My priority wasn't to express support to a candidate or convince others to share my opinion. I focus on giving Internet access to Afghan young men and women, supporting Afghanistan women empowerment, creating job opportunities for young people of Afghanistan and expanding the concept to the rest of Central and South Asian economies.
In terms of the elections results i usually look at Alexa traffic stats and compare traffic between the candidates, its clear to me who will win this election:

I am proud to say: NO POLITICS, JUST INTERNET.
*Angela Shah is a freelance journalist based in Dubai. She has written for The New York Times, TIME Magazine, Newsweek and Institutional Investor magazine, among other publications. Angela is the author of "In Afghanistan, Roya Mahboob Connects Girls With Computers".