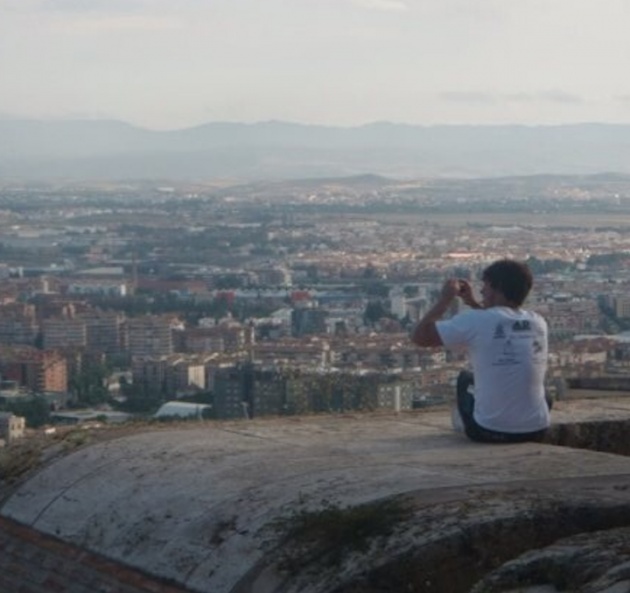 Matthew Kenahan is the Founder & CEO of The Bitcoin Society LLC, Entrepreneur and Investor in Digital Media. Below is an interview of him on Bitcoin and its usages and features to empower people globally.
WA: Can you briefly tell us about yourself and your background?
MK: I was born in Mishawaka, IN - a Midwestern twin city named for a Potawatomi Indian princess and home to that not-so-fuel-efficient car, the Hummer. For as long as I can remember I've been a very curious person - a blessing and a curse since, for a while, I was completely unsure of what I wanted to do with my life. For the longest time I thought I wanted to be a professional athlete. I always had a love for sports - in high school playing both football and soccer in fall, swimming in the winter, and baseball all spring and fall. My athletics opened many doors for me - for example I had a Division I offer to play football at West Point, and I spent the summer after my Sophomore year of college playing in a Collegiate League that acts as a feeder and is officially sponsored by Major League Baseball.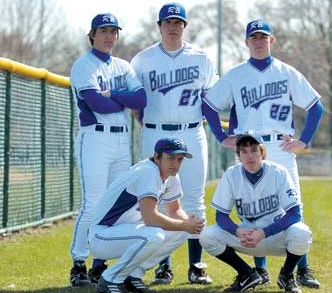 Additionally, I've always been a true globetrotter, having so far explored China -- without my family as a nine-year-old -- Australia, Europe, Central America and the Caribbean. Then again, my sister is much more accomplished in this sense as she lives in Dubai travels to several continents each month!
I'm thankful to have had the opportunity to travel and explore many different cultures and societies, which is where my passion giving back stems from, having participated in projects with organizations such as Habitat for Humanity, Copredeli, Building Futures, etc.
Humanity. His most recent international charitable excursion was to the Dominican Republic. However, domestically I've been hard at work and I'm honored to have been appointed to the Building Futures Board of Directors - a philanthropic organization with the mission of alleviating poverty and helping local St. Louis at-risk urban youth.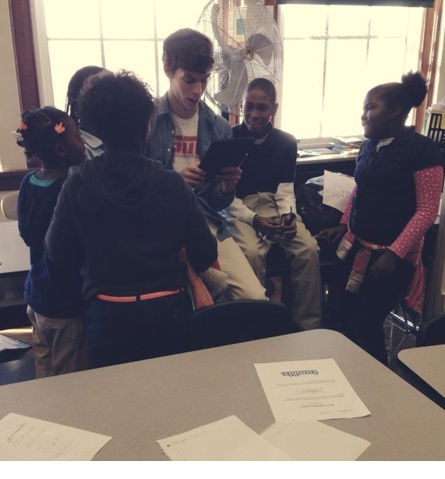 WA: How were you inspired to establish the Bitcoin Society?
MK: I've always had an interest in investments and tokens that we currently use or have used historically as a means of exchange. Ever since I can remember, my sweet compassionate Grandmother - who I refer to as 'Meme" - has gifted me various coin collections. Some of these coins have nearly fallen off the face of the earth altogether, demonstrating the impermanence of these payment systems.
As a high school graduation gift Meme opened a a stock portfolio for me, which opened up my eyes to the intricate world of investing. As I followed various securities I kept on seeing this 'Bitcoin' pop into my news feed from time to time. I realized that this was a growing topic of debate and that more that financial institutions would be taking a stance on this.
To me, Bitcoin is an intuitive progression in finance holding the potential to usher in a global financial revolution. To many Bitcoin solely represents the first decentralization of a currency - unregulated by the government. However, I'm confident that the Bitcoin is a concept as innovative as the internet - currency being its most basic application. That being said I was not always this confident in Bitcoin. The media frenzy surrounding Bitcoin is frequently skewed by sensationalist journalists like Leah McGrath Goodman of Newsweek - eagerly hoping to revive print media. Although these journalists routinely compromise their integrity, many people are not familiar with Bitcoin - so Newsweek did very well yet the public perception of Bitcoin became even more clouded. In turn, the Newsweek feature as well as past slanderous misinformation overshadows the positive uses and benefits of a cryptographic protocol. More importantly, this misinformation is the main cause of Bitcoin price volatility, also being the main point of argument from Bitcoin & Crypocurrency opponents - at least in my experience.
After realizing the clear correlation between major BTC media publicity, and how those respective events affected price - it hit me. We have digital media thanks to the inception of the internet which spawned an information revolution unlike any that our society has seen since the introduction of movable type from Johannes Gutenberg. We have Bitcoin thanks to open-source software and a cryptographic protocol. Furthermore, as a society we are better suited than ever before to call out these slanderous, misinformative reports which have a toxic affect on our growing industry.
The misinformation affects Bitcoin & altcoin prices because we allow it to, its not secret that media is constantly bought or at least influenced by lobbyist cash.
The misinformation propagated by many of the existing financial institutions is a strategic response - would MasterCard Lobbyist Adds Bitcoin to List of Topics
if it were not a legitimate threat to their market cap? Digital currency and its uses have certainly been abused - but let's not forget the past and ongoing atrocities committed by existing financial institutions. If you've seen "Too Big To Fail" you will understand this, if not just take a look at recent headlines, just this morning I read about troubles at Credit Suisse stemming from corporate negligence. (headline/link to the story was " The Morning Risk Report: Credit Suisse Settlement May Neuter 'Too Big To Jail' Tactic)
In short I'm saying - the long term success of Bitcoin is not dependent on Mt. Gox, the Silk Road, IRS Regulation, etc. These events will undoubtedly shape the regulatory atmosphere however the ball is rolling, if not Bitcoin - maybe DOGE will take over instead or one of the other 200 altcoins which operate on a similar on identical cryptographic based protocol. Regardless, there will be a a digital currency in the future, that which eliminates the need for a third party in handling and processing transactions. I am by no means anti-establishment, in fact I think that bitcoin and crypto currency have the potential to fuse with our existing financial systems and bring transparency to many other important pillars of our society.
I started The Bitcoin Society for this reason and I will remain committed to spreading awareness and expanding the revolutionary power of Bitcoin. As a digital media company, The Bitcoin Society LLC, is dedicated to pioneering the positive uses of cryptography Thanks to the innovations in cryptography resulting from the bitcoin protocol, transactions involving two independent parties do not need an intermediary to verify that transaction — currency is the most basic use, in fact the underlying technology that Bitcoin runs on has potential applications in politics, peer to peer philanthropy, crowdfunding, share offerings, etc. You get the point, their are a breadth of possibilities, furthermore the amount of possible applications we have yet to discover is virtually inconceivable.

Bitcoin doesn't discriminate, neither do we. I'm shocked and thankful for the overwhelming support received from the crypto community, my University (which has provided financing, facility & tech resources, and most importantly they have allowed me to offer internships and full time positions through our career center, in turn fostering a Bitcoin community at the #5 business school in the country - which prides itself on an extremely diverse student body from many different countries and cultures. I've already signed on 12 interns and four full time employees. We are moving rapidly because we hope to Build Trust in Crypocurrency through Building Transnational Communities.
WA: In your opinion, what are the main Bitcoin features, as a Digital Currency, that differentiates it from other currencies?
MK: Bitcoin will go down in history as the first of its kind - the pioneer or 'honey badger' of crypto currency that captured catch attention & realized widespread adoption. Although many alt coins exist which fulfill a very specific purpose, it was Bitcoin that spawned them.
When compared to traditional currencies & stores of value Bitcoin is much less cumbersome - think about carrying around physical coins, do you enjoy fishing through your pockets, bags, etc in search of exact change. With Bitcoin I can just pull out my phone, scan a QR code and be done with the transaction. Not to mention I don't have to worry about saving receipt because the Blockchain already eliminates the need for such practices. The Blockchain is my favorite aspect of Bitcoin - as it allows for the public audit of all transactions, and much more.

As a store of value Bitcoin is more efficient than gold because it has a MUCH lower transportation cost (moving 1 BTC is much less costly than moving bars of gold, especially if that's across borders) If we were to adopt a financial payment system that does not require a third party, then we can eliminate costly labor (banks, credit cards, investment services) which frequently underperform.
Lastly, as a 'germaphobe' I can truly appreciate the intangible aspect of Bitcoin - since on average there are over 3,000 types of bacteria found on a typical one-dollar bill.
WA: As an entrepreneur and Investor in Digital Media, how do you think Bitcoin can support Digital Entrepreneurship, especially in developing countries? What do you think of Women's Annex Foundation operations in Afghanistan using Digital Currency to support Digital Literacy?
MK: I truly feel that any effort to increase digital currency literacy is part of a global effort to progress as a community through financial payment innovation - which intuitively should and has already begun to alter the respective merchants, service providers, & users which comprise the $500 B annual financial payments industry.
The Women's Annex Foundation is taking a brave and necessary stance to financially empower women in socially oppressive situations. I know that this has astounding implications for women globally - and it is particularly necessary for movements in the Middle East or parts of Africa. For example, could this tragic situation in Kenya, in which kidpnapped schoolgirls are being sold be avoided if we pooled together a BTC fund to buy their freedom and prevent a life of human trafficking?
An even greater thought - can we implement a system or at the very least, give socially oppressed individuals the tools to regain ownership of their finances? My grandfather used to tell my Mom, "It's all about the Dollar Darling" (although in his southern drawl it sounded more like 'dolla darlin')
Although a simple euphemism - I think this is illustrative of how wealth has the greatest influence on how ALL institutions operate. So if we can prevent parties with bad intentions from controlling or manipulating the money supply, by fostering an economic environment that financially empowers individuals - I think we'll be heading in the right direction.
Of course, this starts with awareness. I hope to accomplish by spread awareness about organizations such as the Women's Annex Foundation which foster digital currency literacy, subsequently sharing these informational resources through a continually growing network of digital media.
I'm excited and humbled to be a contributor to the Women's Annex Foundation, who's mission and values mirror ours at The Bitcoin Society. Thank you so much for your time.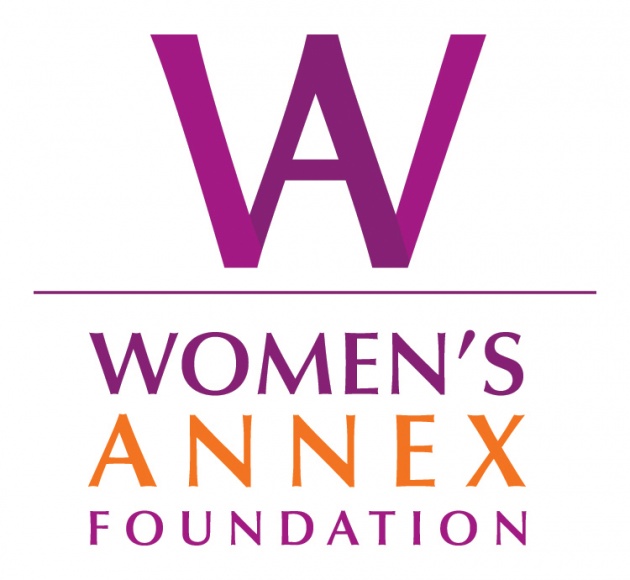 We are looking forward to finding more donors to help us raise $300,000 by the end of 2014, so we can connect more girls to the Internet.
Please click here to DONATE and enable more girls to access better education :)

Fereshteh Forough - Film Annex Senior Editor
Please visit my personal page on Film Annex and subscribe. Please also visit Women's Annex and subscribe to it for updates, articles and videos.