The bad chapters of life lead to the good ones if you keep turning the pages."--Matshona Dhliwayo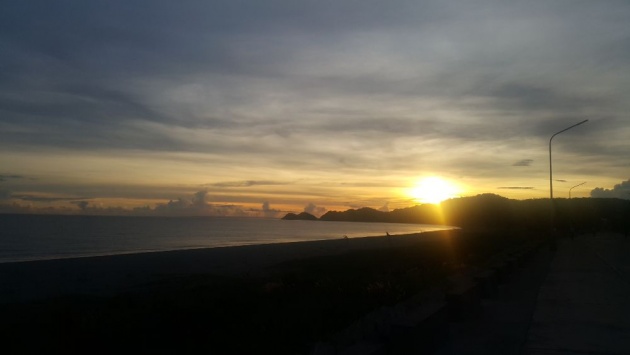 *Image is credited to Rain Tajon via www.bitlanders.com
To look at the brighter side can be hard t some, especially when they are dealing with the toughest situation, making a difficult decision. It takes a lot opening our minds and an accepting heart to be able to see that side of life.
Me and the whole family have our own share of what we call "misfortunes", but looking back and looking at what we have now, those that had happened and what we have become, I have seen the sun have always been shining best at us, we were just blinded by too much of complaining and whining. That the sun had always lead us to the right path, finding our own place under the sun.
But that's when life is starts gettin' good, right? When it's messy"--Bethany Crandell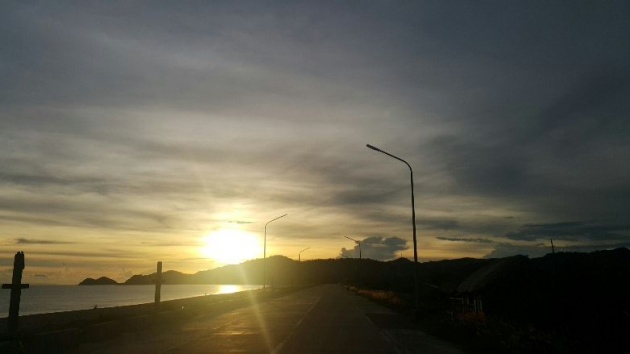 *Image is credited to Rain Tajon via www.bitlanders.com
Here is my family's share of the bad, then seeing the sun shining bright.
My parents.
Before I was born, our father was sent to different station, far from our town, his hometown. The reason was related to politics. Then he started a new life there with our mother, built another house, and it had become our another hometown.
With the set up, me and my older brother was taken care of our paternal grandfather, whom we learn a lot. And my other brother have to stay with our maternal grandparents, just few kilometers away from us. We are growing separately, a sacrifice for our parents and fro our grandparents.
The growing family made my mother do something to provide us, for my father's salary wasn't enough, and somehow it made us appreciate their hardships.
Be thankful of what you have, you'll end up having more. If you concentrate of what you don't have, you will never, ever have enough." --Oprah Winfrey

*Image is credited to Rain Tajon via www.bitlanders.com
My brother.
He graduated and became a licensed teacher in few months. He applied for a teaching position in the nearest elementary school near our place. Despite the good credentials, he didn't get in, somehow that "palakasan system" with a mixed of politics. Coming from a political clan really affected almost everything.
Wasting no time, he decided to join the police force after taking an exam that will qualify him. And he became one. His assignment was far from us, his family and we often see him unless we go to Manila, then he was transferred here in our province. He was stationed in a town that was said to have a lot of rebels and it brought us fears, knowing he is still young but we were glad that he has been fine being in that town.
Last 2012, he took the criminologists' exam, after attending an open university and became a licensed criminologist. Lateral came,then schooling, where he met his wife, and next we know, he seems taking a different road from teaching to being a law enforcer.
We sometimes look back from his teaching applications and what he is now, he is thankful to that person who stopped him from landing a teaching job, for he much better to his job or career now. Instead of being bitter, seeing how blessed he is.
When things go wrong, don't go with them."--Elvis Presley

*Image is credited to Rain Tajon via www.bitlanders.com
Me, taking a close to the path but not quite.
I took up a course that I think I am best for, but I was wrong. When I was on my third year in college, I didn't meet the retention grade to keep me with the course and so I shift. Transferring to another school could be an option but I have to forget that. Three of us in college, my brother on his fifth year, me on my third year and my younger brother on his first year, my father's pension could be just enough for our food, allowance and tuition. We got two tricycles that was earning that time, but the money from that is being saved for emergency. Becoming a CPA might not be for me, that is what I thought.
Looking back, and thinking of those "what ifs" made me realize, I learned more. More of myself, more of other people,I have been more accepting and grateful. There might be a higher monthly salary for me, or working in a better environment but my heart feels more at ease and calmer for what I am now. And if I have become one, can I still be having fun in writing, or reading books that I love? Maybe yes, maybe no. My working time now is flexible, I can work at home, I can go out whenever I want. And still have those things that I do when I was still studying, doing journal entry and computing taxes.
Don't spend your life wondering the "what if" and worrying over something you have no control. What's done is done. Looking backwards will cause to miss out the new blessings ahead. Move on."--Germany Kent

*Image is credited Rain Tajon via www.bitlanders.com
My pieces of advice.
Some may be going through a lot at the moment, overwhelming questions with just a couple of answers, it can be a struggle to deal with it, but I can share a few advice, just give it a try.
1. Take a deep breath, give yourself some time to think, from what had happened in the past to what you are now.
2. Step back. Look around you, think of what you want, if it is really worth to reach it.
3. Take some risk. Jumping in to another road can be risky, but it can be fun, and adventurous.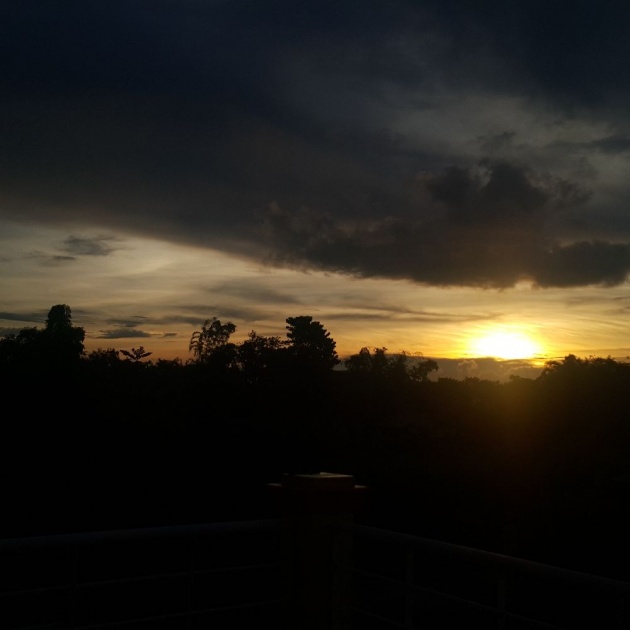 *Image is credited to Rain Tajon via www.bitlanders.com
Laugh as if it's funny, embrace as if it's love, and smile anyway"--Richelle E. Goodrich
Hoping you will be able to see the brioghter side of everything. Even the smallest not-so-good thing around you, like that of having internet, that there are people who seem to care more of what they will it, while some parts of world are complaining about how slow their internet service is.
Count your blessings more often and you will be able to see the brighter side of life.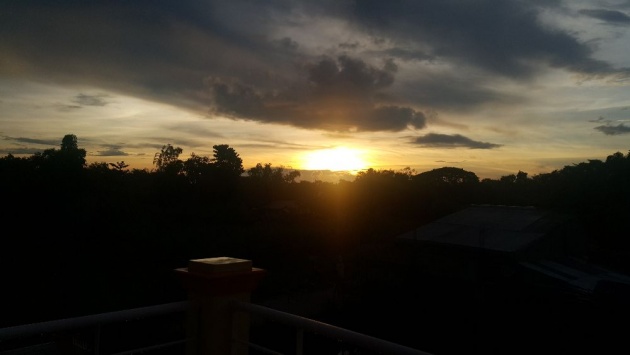 *Image is credited to Rain Tajon via www.bitlanders.com
Thanks for reading. Hope I can make a small change in your perspective, on how you see your life.