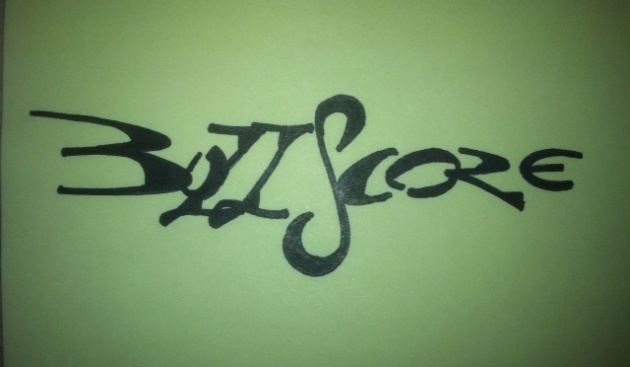 The BuzzScore represents the mantra for most Film Annex's users. Since their revenue depends on its value and fluctuations, everything they do on this website to post blogs is aimed at increasing this number. The higher the BuzzScore, the more they more they get paid to write blogs, and everybody who uses the social media that pays knows it well. I feel fortunate I had the opportunity to interview Maurizio Ranaboldo, the creator of Film Annex's innovative and revolutionary BuzzScore.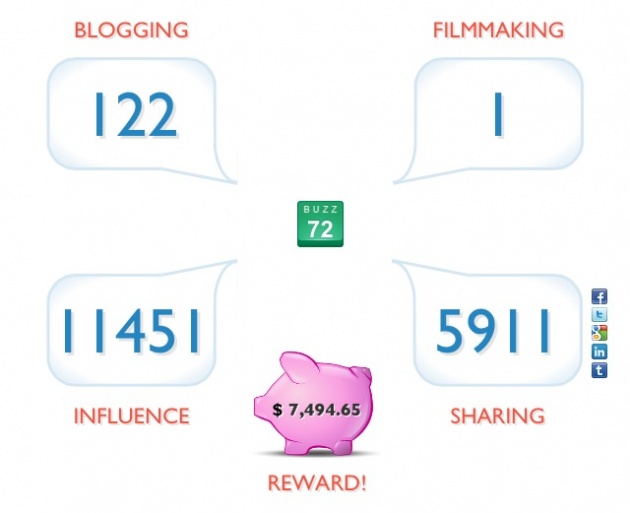 A graduate in software engineering from the University of Milan, Maurizio Ranaboldo is well versed in most programming languages, and has been a computer programmer since he was 10 years old. At the beginning of his professional career, Mr. Ranaboldo was already involved with "digital literacy evangelism", when he worked with a local company to bring computers and digital jobs inside the local county jail. While completing his studies, he developed a full-fledged client/server MMORPG game based on java, including a scratch built 3d engine, development tools, etc. Later he worked as a system integrator for multinational companies such as E.On and Honeywell R&D. Maurizio Ranaboldo has been with Film Annex since the very beginning, and has helped engineering and developing most of the backend systems.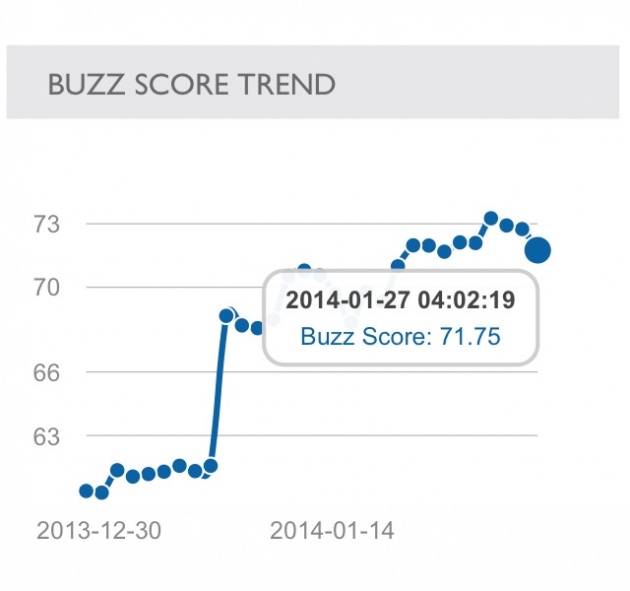 Giacomo Cresti: "The revenue of thousands of Film Annex users depends on the BuzzScore, a formula you created to calculate their digital impact on the site. What triggered you to produce such a revolutionary algorithm?"
Maurizio Ranaboldo: "The BuzzScore is the result of a process. Initially we were counting user likes, tweets, etc.; then we took it further and decided we needed a way to measure user's performance in relation to each other. So the BuzzScore was born and refined into what it is now. When we felt comfortable the BuzzScore was fair enough with our users, we thought the next step was to reward our users according to their Buzz. And so the BuzzScore revenue share was born :) We will continue enhancing and developing the BuzzScore to make it reflect the value of each user as closely as possible, so that we can reward them accordingly, as Film Annex and our user base grows and new realities bring new challenges."
GC: "Film Annex is always developing, and with the innovations of its digital layout - including the merging with the Bitcoin payment system - it's very important to keep users motivated and focused. What are your most significant recommendations for all Film Annex's bloggers to increase their BuzzScore?"
MR: "Just use Film Annex the way you like. Blog if you like to write, make movies if that's what you do... or just watch movies and read posts. Make sure you share anything you like, to reward yourself and the author. Remember those old "paypal donate here" buttons on many indie websites? Forget that, you can do better by just sharing what you like, without spending a penny :)"
GC: "How does the algorithm you created help bloggers in developing countries?"
MR: "The BuzzScore algorithm helps people all over the world. We do not make any distinction between users based upon their localization, which means equal opportunities for everybody. Since developing countries usually have much lower salaries than, say, the United States, the BuzzScore revenue share system can provide users from these countries with significant amounts of cash. For other countries, the BuzzScore revenue share system can help students and the unemployed to spend their time in a more productive and enjoyable way."
GC: "What are you thoughts about digital literacy as a vehicle of professional independence?"
MR: "Digital literacy is our gateway to the future. Thanks to the digital world and tools such as Bitcoin and the BuzzScore, people can empower themselves beyond geographical boundaries. The wonderful aspect of communication without borders and digital citizenship is that when more and more individuals join the digital revolution, these boundaries will begin to disappear, cultures will merge and, hopefully, wars will end. We're all the same people finding different solutions to the same problems."

* * * * * * * * * * * * * * * * * * * * *
If you want to write blogs but are not registered with Film Annex yet, REGISTER HERE and start your journey. You will be joining a family of writers coming from all over the world eager to read your stories. Writing on Film Annex is very easy: just click HERE and start your journey. As soon as you register, SUBSCRIBE to my page on Film Annex: you will be earning money in no time! :-)
If you are already writing on Film Annex, tell your friends to REGISTER HERE, and suggest that they should read this article: it will show them exactly what they need to do to write good blogs and be successful on Film Annex.
Would you like to know me more? Watch MY NEW INTERVIEW WITH FILM ANNEX, and learn my opinion about SOCIAL MEDIA and DIGITAL LITERACY around the world.
Are you curious about my background? Read MY FIRST INTERVIEW WITH FILM ANNEX.
Giacomo Cresti