Hey guys! good to be again here. I m writing this post just after realizing what our mothers do for us. This blog is about the duties or responsibilities of a mother. It's about how my mother spends her day. Her all-day activities from dawn to dusk are described here. Let's start:
How my mother spends her day
"A mother is the female parent of a child. Mothers are women who inhabit or perform the role of bearing some relation to their children, who may or may not be their biological offspring."

Source: wikipedia
Image Credits: https://www.youtube.com
As I get up today, my mother was feeling a bit down. She is suffering from fever therefor, she did not get up in the morning. Because of her illness, all my family members were having problems. My siblings need to go to school while I have to rush to my university. There were a great hustle and bustle going on at my home. Everyone was looking here and there for breakfast, uniform, shoes, and bags. The whole home gets disturbed due to mom illness.
Image Credits: http://www.bwallpapers.com
Today I got realized that how she manages all one of us alone. She is doing her job really well. We don't even realize the duties she performs whole day. Our things are organized only because of her. Her day starts with facilitating us and also ends with that. She is doing her job honesty without having a break.
My mother starts her day with: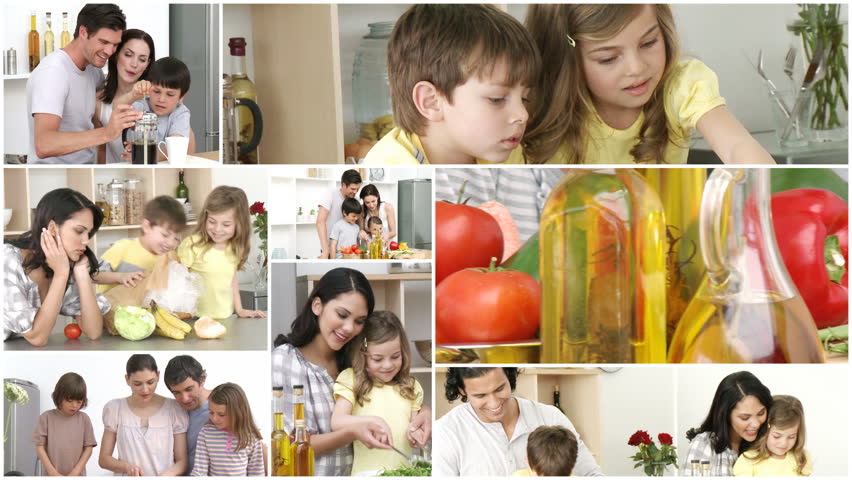 Image Credits: https://www.shutterstock.com
She gets up early in the morning before all one of us. After offering prayer she has to do a lot of work. She steps into the kitchen for preparing our breakfast. I and my elder three siblings will have to go to school at 8:00 'o clock. She prepares our breakfast so that we can go to school at the time. She works with speed so that so that no one got late.
Image Credits: https://www.shutterstock.com
My elder sister is too young that she cannot get ready by herself. So, my mother helps her in putting on uniform and shoes. All one of us get ready and go to school without helping our mother in any task.
Image Credits: https://www.youtube.com
"My mother had a great deal of trouble with me, but I think she enjoyed it."

source: Mark Twain
After sending all us to school now, it's the time for arranging things for dad. She gives clothes to my father and also prepares his bag. After this, she has to clean up the home which we have ruined during hustle and bustle of school. We displace everything in the home before going. Utensils are thrown here and there, clothes are hanging everywhere. And a lot more disturbance we create. Mother settles down each and everything. She put all the things in their place. Clean up the whole home and make it tidy.
Image Credits: https://www.thebalance.com
After cleaning home and putting everything at the place she starts making lunch for us. She knows that after coming from school we guys are hungry. So, she prepares the food before we reach home. Her day is full of responsibilities.
Image Credits: https://www.videoblocks.com
She knows that we guys can do nothing without her so, she does everything for us. When we reach home she is at the door for welcoming all of us. Most often I got a bit late from the university so she waits for me till I didn't reach. She provides us food, clothes etc. at that time.
Image Credits: https://www.videoblocks.com
Then she often asks me to give her a cup of tea. I made two cups so that both of us can sit and spend some time with one another. Mom tells me the whole routine of her day. She tells me each and every bit that how she works all day. Sometimes she gets angry at all of us. She often complains me about not helping her with anything. I want to help her but because of my laziness, it just can't happen.
Video Credits: Shaelynn Miller via https://www.youtube.com
Once a week mostly on Sunday I try to help her in making breakfast. I try to help her by cutting vegetables. She gets happy when I help her. She is a very brave mother as she does everything by herself. She is a very sweet mother but when she is in anger… she picks up sticks for us. After cooling down she gets normal. She became hyper because she gets tired after working all day.
"A Mother's love for her child is like nothing else in the world. It knows no laws, no pity, it dares all things and crushes down remorselessly all that stands in its path."

source: Agatha Christie
At night she is free now from all her responsibilities. My father came home and took her for a walk. Both of them walk in the garden and share everything with one another. My father knows that my mother often gets worried about different tasks so, he encourages her to get relax.
Image Credits: https://www.honeymoonmaldives.com
My family is nothing without the support of my mother. She is a backbone without whom we guys are wouldn't even be able to stand. She is there when we are right for supporting and also oppose us when we are wrong. When I m doing something wrong she tells me to stay away from that path and show me the right direction.
Image Credits: https://www.youtube.com
She is performing many roles at the same time. Sometimes she is sweet like a mother, sometimes she is friendly like a friend, sometimes she is strict as a teacher and sometimes she is a strong support like a backbone. She performs each role very brilliantly. I love the way she owes herself. The patients these mothers have in them is marvelous. Their experience had taught them a lot. She just wants some time from us. Whenever I spend my time with her confidence built up and she gets happy.
"All that I am, or hope to be, I owe to my angel mother."

source: Abraham Lincoln
Video Credits: STAYtube via https://www.youtube.com
A number of words are there while writing for a mother. But I think that's all I can sum up this time about my sweet mother. Words are nothing when I see her sacrifices. Her life is full of such things that need great courage to do as a lady. Somehow every mother does these types of things for her children. We must own their importance. I hope you like reading this blog. Stay tuned for the further post. See you soon.
**Best Regards**
Kiran Abid


© All Rights Reserved Kiran Abid