My friends, did you want to change the world for the better?
Maybe yes, and not just once.
How can you do it? Everyone has their own answer.
At first glance, changing the world is an ambitious goal. Once the common man wanted to unite all the inhabitants of our earth, this green paradise, and give the knowledge that they need so. He founded a whole new social network, which he called inparadise.info. This European site was founded in Germany, it is located on a German server and is developed for the user all over the world. This website was created over a year and a half by a small team of 5 people, the official start was on December 24, 2015, but since then it has been added a lot of new things.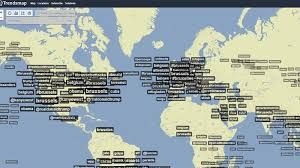 It is no secret that in our age the information governs the world. Whom belongs the information - it has the power. And the advantage.
In addition, the force is in the unit. As the saying goes, "one head is good, two is better."
Inparadise.info - is a website for business, as well as for communications. In addition, communication is not in a single country, but around the world!
How to join this social network?
Author of the project - Valeriy Lennartts - a man with an extraordinary thought and desire to make the Internet world better, more responsive and more friendly. He currently lives in Germany and works as a driver of a truck. All the money he earned is invested in his project.
The name of the website was not chosen at random. Our Earth - is the paradise where people are born and remain forever.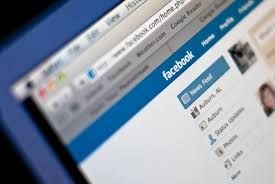 The idea of the site - to connect all the people on Earth in a single network - that they have gathered useful information that has been collected for thousands of years by our ancestors, as well as modern knowledge and make this knowledge available to everyone at any time. On this site, people can help themselves and future generations in different areas of life and improve the quality of life on our planet.
Internet users should no longer use their time to search for useful information, scroll through hundreds of thousands of pages. Here you can get all the information in a single click.
Why do I like inparadise.info?
The project has absorbed all the advantages of online networks and expanded them. The main purpose of the site is the lively community of people, unexpected acquaintances, exchange of useful information, help and support in difficult times.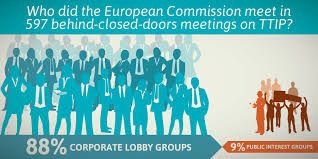 For this purpose, inparadise.info offers a way to search for jobs or search for employees. After all, companies from all over the world create their own pages on the website, provide the information about your company, services or products and jobs. There is also a way to create your resume to the employer so that the employer could remember you and offer an interesting position. You can find yourself in any area anywhere in the world!
If you have your own business - create a personal page of your company online and you can find business partners, sponsors or good employees.
You can start a business from the outset - create a company for a minimum wage per year - promote a company's website, promote it, and put in its name the free jobs.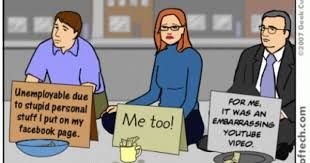 Inparadise.info has successfully linked the product manufacturers and consumers directly to the market, without intermediaries, and the prices for products have fallen by 50% or more .
On this new website, you can sell your products online and find an exclusive thing in the ad easily. The site does not take a percentage of each sale, but only a one-time small fee for the opportunity to sell their goods.
And that's just the beginning!
The new network is developed in different areas of life and is a common layer to other Internet sites. Now you do not need to browse the internet to search for dating sites, appropriate inquiries, or work. Inparadise.info is convenient, functional and has a variety of resources. And most importantly, it is interactive - you can contribute to the development of the website itself, if you offer ideas for improvements and new features!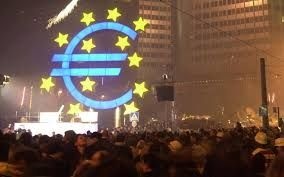 The website is growing and changing all the time. Follow the updates in the section "News of the website" and their opinions and "loud thinking" leave you in the section "Your suggestions".
How is the website different from others?
Inparadise.info does not offer or sell any personal or company information or the position of a person to third parties and does not show any ads on the personal pages of the dialogue so that you could feel comfortable!
The website does not allow: racist, obscene language, incitement to violence, heating the political situation and so on.
This project has a broad and global nature and includes the following functions:
Personal website (account) - is your business card, your "face". With the help of a personal page you can find friends and communicate with you, make new useful contacts, publish your photos, share videos, and live an active life in the blogs by the categories that interest you.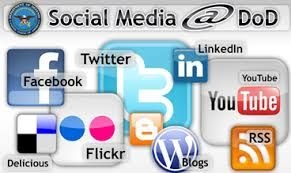 Relationships - in this section you can find an interesting conversation partner, a friend or a family of their own. We have specialized filters for the search of exactly the right person, because of personal characteristics as well as because of your interests.
Millions of people find their souls and build their own family on such dating sites
Music - a great number of tracks in different genres and the best radio stations around the world. On music.inparadise.info, music is automatically selected according to your taste and musical preferences.
In our hearts for all time - in this section, we help people remember the dead relatives, friends or pets, as they always remain in our hearts.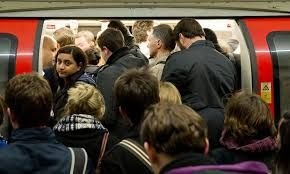 Here you can create a profile of your deceased relatives, friends, animals or disasters, tell them about their success in life, as well as keep their honorable memory.
Missing people and animals - in this section, we help people in difficult times find their loved ones, friends or pets who are lost. In recent years, the search for missing people and animals has been particularly acute. We propose to unite our efforts in the search of missing persons. In this section, you can create a profile of your missing relatives, a friend or an animal, and you can also create a profile of the found person or animal, thus increasing your chances of returning home.
Companies - in this section we help people realize their entrepreneurial skills. You can create a personalized page of the company or the company as well as a private individual.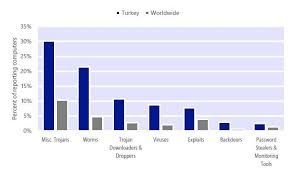 Here you can share pictures, news and successes between each other, lead a corporation blog, advertise yourself and your company on our website to attract more new customers.
Job - In this section, you can post jobs on behalf of the company or a private person, as well as find a job in each area. In this section you have a way to fill your CV, thereby speeding up the process of job hunting in your specialty.
Purchase and sale - this section has been created to connect customers directly and without intermediaries. Here you can buy or sell a product all over the world, both wholesale and retail. This will help you rationally use your budget, and not overpay for the goods. In this section, we have tried to cover all categories of goods that exist in the world, to make internet commerce more convenient, cheaper and more accessible to you.
Sequel follows…
We are also planning new developments, for example freelance services.
In this section, users publish their jobs for work or provide services in all areas. The customer accepts bets on his order and chooses a suitable worker for it. Also, the customer can find the worker in the general database and invite him to a personal order.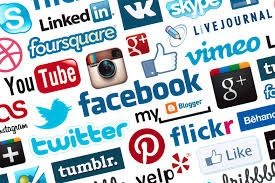 For example, you are a farmer and you have a large quantity of wheat - 100 tons. They offer it for sale and the customers offer their own prices. You choose the customers according to the price - discuss the details.
Also in this section:
A house form,
Repair of different technology, the house or the car,
Get a price list for each type of finishing work,
Choose a right person according to the comments in the section Freelance,
A qualitative freelancer or company in another country (international freelance)
Save your time and money.
"Sparing Journeys" - is a section of the search of fellow travelers for travels to work, to another city, other country on all traffic routes, as well as for the transmission of parcels.
In this section, you can view the rental of houses, apartments, rooms, holiday houses for guests, rooms in hotels and much more.
«Study online». In the section "Study online" can be a person of any age or group of people foreign languages, mathematics, physics and others
"The site plans to open many more interesting sections.
Healthy lifestyle - a section devoted entirely to sports and healthy eating. There are the subsections by country and nationality and every inhabitant of the planet will be able to share his video, training program and tips on how to properly exercise and maintain health. There are also recipes for a healthy diet, national cuisine with photos and video explanations. So these recipes are not lost and will preserve in a piggy bank for future generations.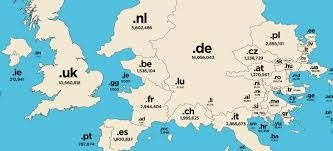 The website is completed with the sections fashion, international competitions for drawing, singing, dancing and other arts. All site visitors can vote and choose the best, and the winners will receive prizes and gifts.
In addition, scientific competitions for new ideas, inventions in every area of life and industry.
They will not believe it, but that is not all!
The author, with your active support, is planning a lot of interesting things to improve the lives of people on Earth and for the help to find the answers on the site - inparadise.info!
And now - the words of the author
I am Valeriy Lennarts, an ordinary truck driver, decided to make this Internet world better and has made a new unique project inparadise.info.
This site - is the meaning of my life. It aims to make the people of our earthly paradise narrower. Then I give the whole money I earned, but I can not continue the financing and remuneration of all people who help me with this project. That's why I turn to you with a request to support this unique project because it can help people around the world and our future generations in different spheres of life.
All the help to the project is focused on the salaries of my peers - programmers, designers, translators, who had given half a year to this initiative. Additional cost position - is the development of new sections of the site and its advertising. As is generally known, "There are many good people in the world", so we have opened a Crowdfunding project to collect the money.
Usually the difficulty lies in the fact that the website is relatively new and still too few people know about its infinite possibilities.
Please share this project via social networks with your friends, family and friends.
People, we agree on the whole planet on inparadise.info
Let this dove of peace fly so that he came back to you!