After about few month spending with dry could and frozen weather which we were noticing in ancient Herat, today we had the first snow in my nice but could city Herat. Winter with snowy weather has many beauty in ancient Herat, in the winter and snow time in ancient Herat people tend to use cathedra; cathedra is the means that made by wood, it is look like a table with a little difference; it belongs to many years ago but still popular among people in ancient Herat.
It covers with a thick and wide blanket that traditionally calls (lahaft) and there are many pillows are using around it and also there is heater located under the cathedra in order to keep it warm. In the winter and snowy weather people in my ancient city of Herat use to eat especial foods which are just particularly for winter, there is a kind of soup which made by hands from vegetables like tomatoes are mixing in the special paste and yoghurt that finally convert to rich powder that is appropriate for the extreme coldness of the Herat weather.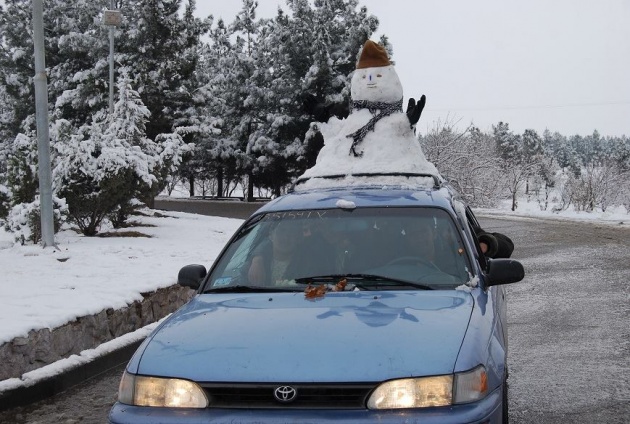 People in this city used to dry meat mix with salt in the fall under the sun shine so that they use it in the winters especially while the weather is snowy meant in this period of time.
There are also other winter foods which makes the body to feel warm, and the winter foods in ancient Herat it requires a special article in this regard and I will miss the main point in case continuation.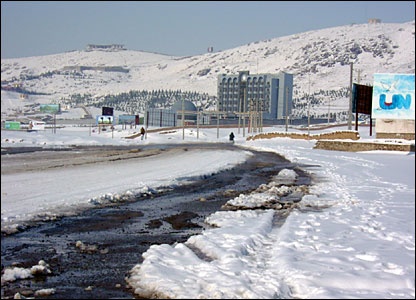 The first snow made happy the people; however this snow caused the anxiety despite some difficulties for the poor people in this ancient city. I was really surprised by coming of this snow from two sides, in one side it made me too feel well, and the other side made me to feel down and upset. The good part of this snow was the variety that came in my life that I noticed the beauty of seasons and especially the beauty of the winter. The other side of the winter and Herat snow view made me very upset, since I was crossing a famous Herat road I saw some tent that people were standing in front of those tents, they were raising their hands up in order to stop the cars those were passing cross the roads to ask them for help.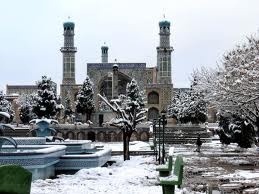 There were many baby children whom were so could and shaking in coldness in the tent that is too cold and there is not any warming materials such as heater or even a simple fire, this view really disappointed me in the way that I forgot the beauty of winter and snow, I was praying for them to come out alive from this difficult period of time in their life. while some babies playing snow ball in the street wit the full excitement of life, there some kids with no warming clothe to keep themselves warm.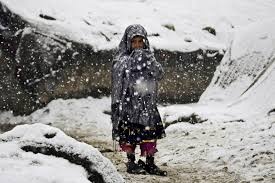 Because they do not have the facilities to enjoy the snow and other natural beauties so I also can't enjoy, because every time I just imagine their faces.