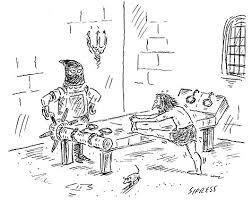 The Afghan Development Project is building Internet classrooms in 40 schools in Herat while the war in Afghanistan is still going on. I can't imagine the excitement of those kids who are about to be exposed to their first Internet experience.
I can only try to remember how I felt when I started surfing the web. I was a teenager in a long-distance relationship, with too many hormones and too little time available to spend with my girlfriend. Letters were coming slowly and phone calls were too expensive, so a friend of mine told me that I should start sending her "emails". That would be immediate, totally free (except for the monthly connection fee) and unlimited. I already had a computer... all I needed was a server and an email address.
It changed my life. Emailing did help my social interactions, but all of the sudden the Internet provided an avalanche of unexpected information totally free and up for grab. I remember spending hours at night in front of that old monitor reading all type of stuff, from sports to news, from travel information to videogames, from music to food. It was shocking and exhilarating that I didn't need books, rules or even the obbligation to wait to be given instructions: everything was there, available and fast... just with one "click" away. It felt so powerful.
This is how I hope these young children in Herat will feel: equal opportunities, career boosters, competitive resumes. I know nothing about the curriculum of their schools, but the educational system in Afghanistan has to feel excited about this change, even if this will mean a change in the Afghanistan culture. What's going to happen in Herat during the course of the next 3 years will give an additional opportunity to 160.000 children to develop their professional career, create new businesses and raise the standard of living and the economy of Afghanistan.
You don't build the future with words. You do it with actions. The Afghan Development Project is building schools in Afghanistan right now.
Giacomo Cresti
http://www.filmannex.com/webtv/giacomo