On May 1st, 2013 the Fashion Institute of Technology presented the Future of Fashion runway show. Semyon, Elaha and myself walked next door to see what our neighbors on 27th St. had in store for us. As an attendee to the Mercedes-Benz Fashion Week in Lincoln Center and considering that to be the bellwether of fashion productions I was EXTREMELY impressed by FIT's fashion show for its graduating students. It simply was exceptional, with no expense spared. The show is generously supported by Calvin Klein, an FIT alumnus himself.
According to Cheri Fein the Executive Director of Public and Media Relations at FIT "approximately 90 outstanding looks created by graduating Fashion Design students were selected from a field of 330, including sportswear, special occasion, knitwear, intimate apparel, and children's wear designed for Fall 2013"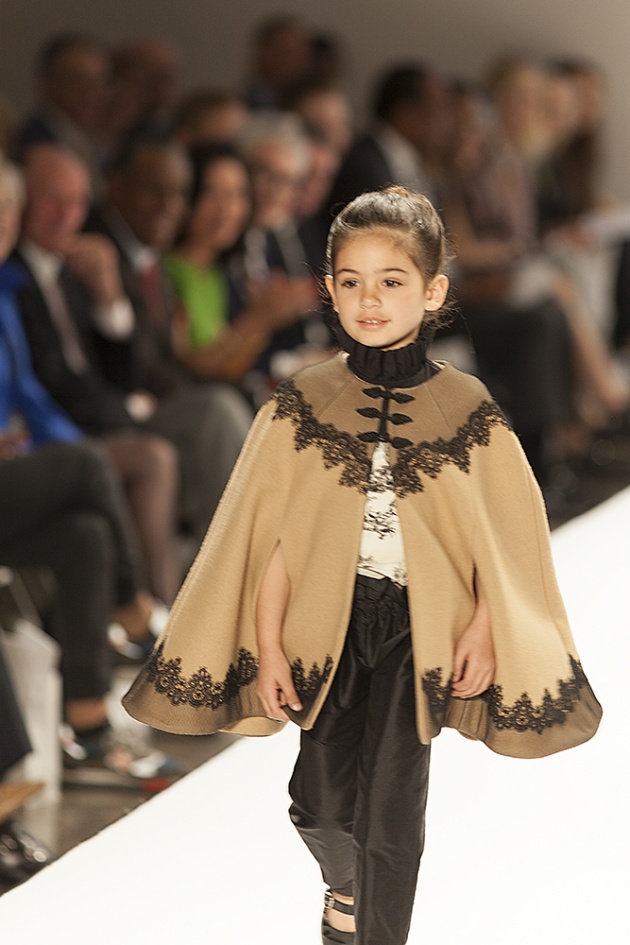 Earlier in the day I stopped into the auditorium to see the setup and the models were in the middle of dress rehearsal with Professor Colette Wong, the Chairperson of the School of Fashion Design, and the production team. I was looking forward to saying hello but she was fully involved with the setup as the show was taking place in a few hours. Next time! We had the pleasure to interview Prof. Wong for our Faces of Fashion series a few months back and you can learn more about this prestigious FD program (here).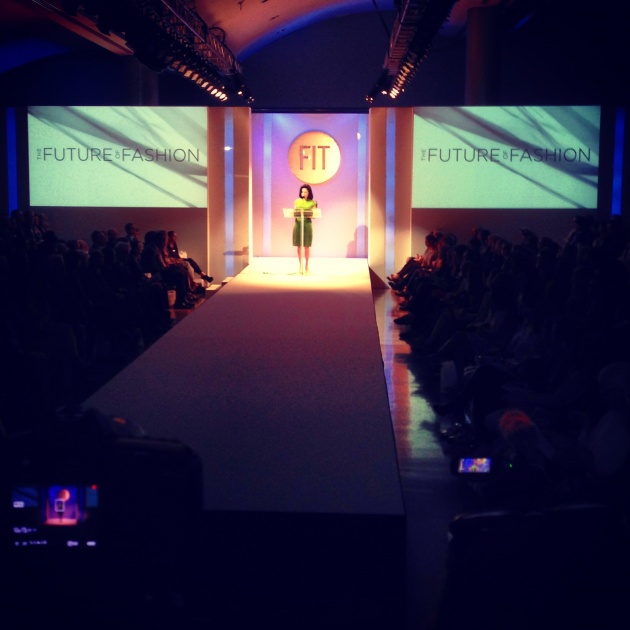 Throughout the semester the students had the great opportunity of having top industry designers visit and guide them and critique their work, eventually leading up to their selection of the best student designs in the various categories for special recognition. Cotton Incorporated also a show sponsor awarded prizes for the best use of cotton in the students garment's. Judges for the event included Kate Betts, Alana Kelen, Lilliana Vazquez, Joe Zee, Coleen Sherin, Bryan Grey-Yambao and María Cristina Marrero.
The students presentation was outstanding and a treat to watch from the riser. Everything they learned leading up to this moment was on full display in a perfect atmosphere to the warm reception of the industry professionals, family, faculty and students in attendance. The models were fantastic, especially the children who may have out staged the garments they walked in. Congratulations to the Class of 2013, the new Faces of Fashion, your time has come and we wish you success!
We shot a video from the riser and you can watch it below and enjoy a few of the pictures from the show taken from my iPhone, the only camera we had left to shoot a few stills.