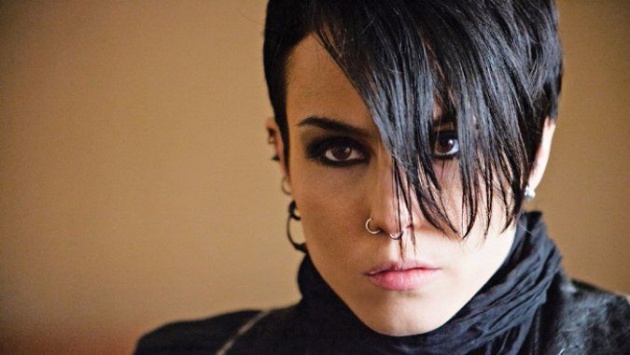 (Image source=Google)
The Girl with the Dragon Tattoo
The Novel "Girl with the Dragon Tatto" written by Stieg Larsson and directed by David Fincher. I really love this novel based movie and mostly I like novel based movies. But the specially thing about this one is the way it had written and directed with a lot of suspense that not reader and watcher move a inch.I decided to watch any novel based movie and Google suggested me this one. I don't know from where writers get thoughts like this. This movie was released in December 12, 2011 in Landon and I watched it few days ago. I watched it after finishing my blog "My trip with my Colleagues to Nathia Gali (Second Day)" and I my mind got fresh when I was watching this movie.
Trailer:
(Video Source=Youtube)
So, Let's start with little introduction to main cast of the movie.
Cast:-
I'm not gonna discuss the whole cast of the movie. Here, I'll tell you the main characters of the movie. They are as listed below:
Lisbeth Salander is a computer hacker in this movie who work for people to do research for them on a person's personal life. She wear weird clothes and face makeup. She totally look completely weirdo when she was sitting in office talking to Mr. Henrik Vanger.
(Image Source=Google)
In this movie, Mikael Blomkvist is a financial reporter in this movie and work for Millennium magazine. He was sentenced to jail for 6 month after losing a case.
(Image Source=Google)
Henrik Vanger is a industrialist in this movie that hired Micheal to search for his grand daughter and he believed that his family might be murdered her.
(Image source=Google)
Harriet was the subject of this movie. Michael was hired to search any clue that tells anything about what happened to Harriet? Why she just disappeared?
(Image Source=Google)
Martin Vanger is brother of Harriet Vanger in this movie. The Vanger family live next to each other in the same village where Micheal was called to investigate on Harriet.
(Image Source=Google)
Nils Bjurman is the guardian of Lisbeth. As she was managed by him, he asked her to do things for her.
(Image Source=Google)
Story of Movie:
This novel is written on the Girl that was missing and no bodies knew what happened to her, she was murdered or kidnap. Her Grandfather was curious to find out what happened to Harriet because he love her so much and she was not his grand daughter from his own son, he didn't have any children.
(Image source=Google)
The Mikael Blomkvist was accused to blame the industrial business man but he don't have any proof and without any proof, Judge sentenced him to jail for 6 months as punishment. He loosed the case. He got some time before his punishment begins. Means, he is enjoying the golden days before punishment. He was been spying by Lisbeth Salander who works for an organization that gives their clients information about the persons the want. Lisbeth took eye on him and on him computer. She hacked his computer and checks his activity. She completed his research on the day he was sentenced for 6 months of jail.
The Henrik Vanger hired Lisbeth for collecting personal information on Mikael's life after getting that his assistant called him and told him that Mr. Henrik Vanger had job for him and he would not regret if he did before his punishment. Somehow, Mikael was agreed to meet Henrik Vanger to know what's his problem and what he could do to solve it. Henrik Vanger told him that the girl who used to baby sit him was disappeared, no one knows where and how. Henrik wanted him to search one last time and Mikael asked that why he would do this in this golden time. Henrik said, " if you do, you'll have to not worry about money again. I don't want you to solve it but at least, find out what happened to her". Mikael resigned from Millennium magazines and shifted to Vanger's village, where whole Vanger family was living.
Mikael direct asked Henrik to tell him on whom he suspected that killed Harriet. He said, "All of them or none of them". Mikael begun to search again from beginning from the first clue he had and the last i.e Harriet last photo in the building near the bridge. He created a map on the wall that had the photos of every person related to Harriet even his cousin that had died a long time ago. Meanwhile, Lisbeth kept any eye on his research, she saw Harriet snaps in his laptop before she found out something more, She messed up with goons and her Laptop broke down. She was controlled by a Guardian that kept any on her activities rather she involved in criminal activities or not. Her Guardian was changed and this time her guardian was rude to her too much. She asked for money for a new computer but he didn't give her money rather he forced her to give him a blow job if she wants the her money from him as he managed his money. This hurt Lisbeth a lot and she thought that whenever she wants her money, she has to blow him. She thought of plan to get rid of him, she set spy cam in her jacket and went to him. But this time he was up to more than blow job. He punched her in face and tied her up with bed and raped her. Lisbeth screamed a lot. But she has recorded him treating her like this and Nils Bjurman gonna pay that. Lisbeth blackmailed him that she would give the film to media and police if he ever ever interrupted and he would sign that her behaviour was improved much and she would not be needing any guardian more.
Lisbeth started to watch him again as Mikael atttracted his attention. Mikael found the clue in the end of Bible written Magda-30112, Sara-32016, BJ-32027, Li-31208, Mari-32018. Mikael thought that it were contacts numbers of the people that Harriet might know, he contacted the officer in-charged of this case once, He told Mikael that he had tried everything but all in vain. He told him that he contacted on these numbers but no response from them. But Lisbeth found out what were they indicating. She sent an email with the meanings to Mikael. Mikael was shocked to see that who sent him this email.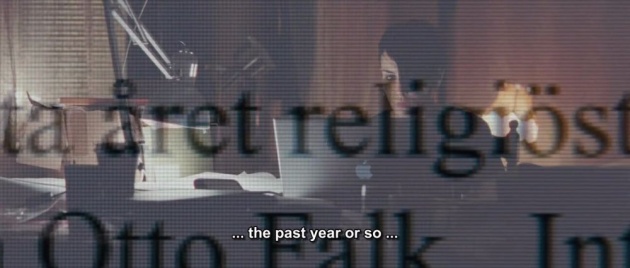 (Image Source=Snapshot)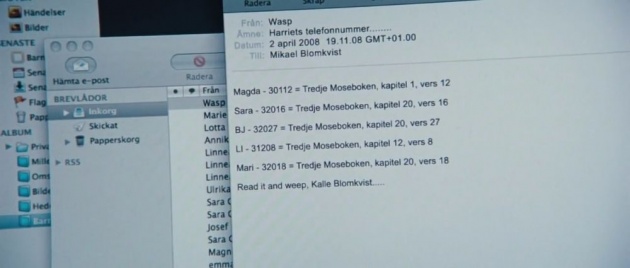 (Image Source=Snapshot)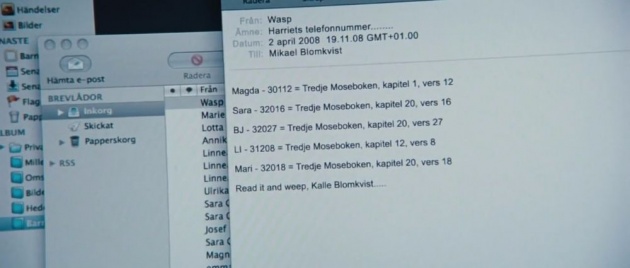 (Image Source=Snapshot)
Mikael told to Henrik that he received an email from unknown person who keeping an eye on his research. Henrik told him that she was Lisbeth Salander. Mikael went to her home and asked her to help him out in this case. She said, "Why should I?". Mikael told her that if she didn't want to help him out then why she sent an email. Lisbeth agreed on that and during this research on Harriet search, they fell in love with each other. Lisbeth started to melt to normal girl from rude one. They found out that the Maga, Sara were the verses of the holy books of different religion in which it was ordered to kill women and Harriet might found that who was the killer that why she was killed. Then Mikael was attacked by someone when he was jogging in jungle. A bullet touched his head and started to bleed. Mikael made back to home and told other Vangers that he was attacked and someone didn't want him to be here. Henrik fell ill and everyone tried their best to sent him back but he signed a contract which clearly stated that no one can interfere in Mikael work unless he himself want to quit. That gave shock to Vanger's family and Mikael suspected everyone, Her cousin, her brother, her mother everyone. Then Mikael thought the his uncle was Nazi and now he didn't show himself now and he was religious too. He broke in his house to search for any clue of Harriet but That Nazi attacked him with Gun pointing on him but meanwhile Martin Vanger (Brother of Harriet Vanger) showed up and saved him. They went to Martin Vanger's home and Lisbeth was searching Vanger's company record to find the killer. Mikael was talking to Martin and telling him about his search that his uncle is a killer. He might killed all of those girls on religious bases. Martin suddenly went to call someone and Mikael thought that what was Martin doing in his uncle house that late night. He asked him by the what were you doing there?. Martin hit him in the head and he got unconsciousness. When he woke up, he was in a basement tied up and Martin telling him that he killed all of those girls and his father thought him how to kill. They first killed a women. Mikael asked him that he also killed his sister Harriet?. He replied that he didn't but he would love to kill her too but she was disappeared. Martin was intended to kill Mikael too but main while Lisbeth showed up and saved martin from dying he was hanging Mikael to death. Martin ran away from there in his car and Lisbeth started to follow him and suddenly on the, his car lost balanced and sat on fire. Lisbeth kept standing and she didn't helped him out because she was thinking that he deserved to be burned for what he had done.
Harriet was still mystery that what actually happened to her but it was time for Mikael for his punishment but he tried his best to find her out and he did. He found her in Australia and told her that her grand father still love her. Harriet came back to Vanger Village and Mikael took her to Henrik and he asked her that he gonna show him something but he should not get another heart attack. Then Harriet came in and told her why she ran away. She told that her father and her father kept on rapping her and torching her but one day her hit her father with paddle of boat in head and he died on spot. Martin saw all of this and from that day he started to rape her and blackmailed her more and more. That's why she ran away and keep on sending you flowers that remind you of me.
Later Mikael's punish days started and only once Lisbeth went to see him. She gave him some notes on which she gave him the proof against the organization he filled a case and lose. He collected the all clues and filled a case again and this time he won and got out of jail before his complete Punishment but with respect.
This is story of "Girl with Dragon Tatto".