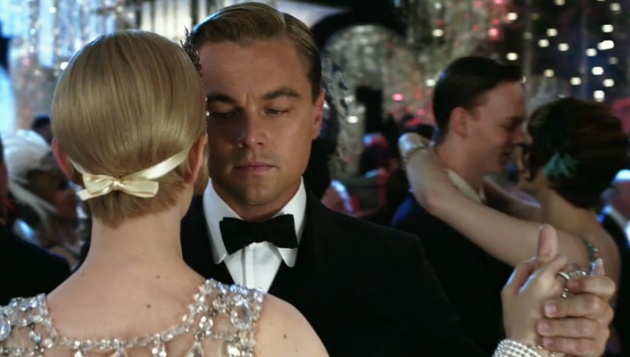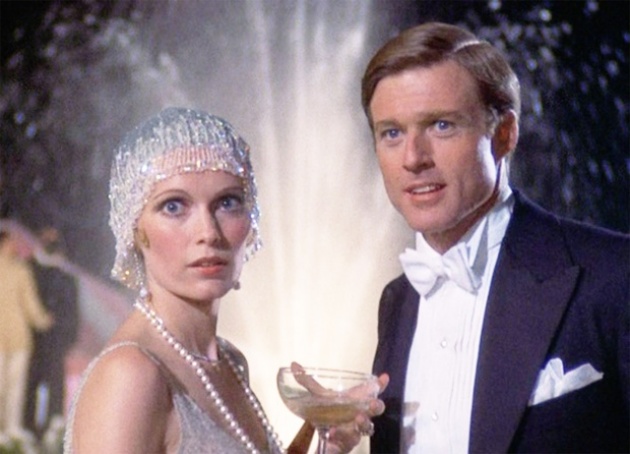 The latest film version of the classic novel The Great Gatsby by F Scott Fitzgerald is about to hit screen. Many film and Fitzgerald fans are holding their breathe in anticipation and a little fear for Leonardo Di Caprio in the role of Gatsby and Carey Mulligan in the role of Daisy, following the landmark performances by Robert Redford and Mia Farrow in the 1974 version.
Moreover, this is massive undertaking for director Baz Luhrmann and his costumer wife Catherine Martin, (who got the Oscar for Moulin Rouge). Can the pair surpass the dazzling style of the 1974 version by Jack Clayton from a screenplay by Francis Ford Copola? The publicity shots and previews for the release look extraordinarily sumptuous, rich enough for Gatsby to get lost in the art decor mosaic.
If you don't know the fuss about with Gatsby- here's the plot in a nutshell. Gatsby is a guy from a poor background who manages to learn a bit of class from his old employer and mentor, and falls in love with rich Daisy. Young Gatsby goes off to World War One. Daisy waits and writes for a few years, but eventually marries the blue blooded Buchanen. Gatsby returns home from war to discover her marriage but that doesn't deter his love and he sets forth in the next few years to become a millionaire worthy of her. This is where the story begins- the mysterious millionaire Jay Gatsby has moved strategically into a massive mansion across the river from Daisy and throws sumptuous 20's Jazz age parties. One days he invites Nick Carraway, Daisy's cousins who will become Gatsby's only real friend and a disapproving matchmaker between the flamboyant self-made man and his blue blooded cousin.
And it's this wonderful time and setting for glamour- the roaring 20's, the jazz age (Jay-Z is doing the soundtrack of the recent version) and era of boom times, big spenders, bootleggers, the Charleston and Fox Trot, crystal chandeliers, sculptured ceilings, marble stair cases, draped pearls and beaded head-ware and dresses swaying on the hips of feisty flappers.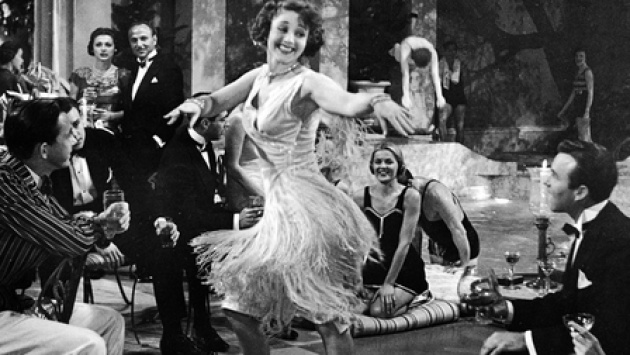 While everyone is focussing on the comparisons of the 1974 version and the 2013 versions, it's interesting to note that these are not the only two versions made. The 1949 version staring Alan Ladd and Betty Field as Gatsby is delightful
There was a television version in 2000 starring Miro Sorvino and Toby Stephens, but the first movie version was actually in silent film in 1926 (just a year after the book was published).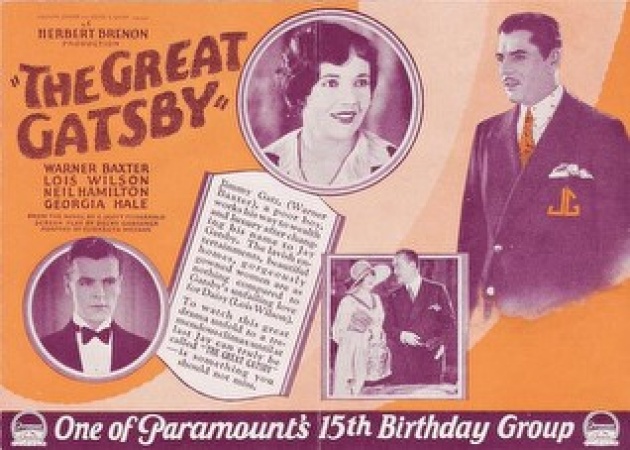 The new version of the Great Gatsby is due for release in May. In the mean time, check out the trailer at thegreatgatsby.warnerbros.com