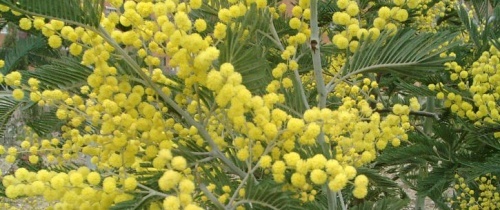 On the International Women's Day in Italy, each woman receives a mimosa from her loved ones. Women's literacy is one of the key factors in a country's development and functionality. Unfortunately, if you search online the following keywords,
Education Women Afghanistan,
the country ranks
the last
, but this shows that there is a great opportunity for growth!
Symbolically, every woman in Afghanistan today deserves a Mimosa flower and a fair
education system in Afghanistan
, as well as freedom of speech and a direct connection to the global community. To achieve this goal, women must also be financially self sufficient, and we are here to teach them
how to write a blog and get paid
, as simple as that!
A few weeks ago, we established a collaboration with
Roya Mahboob
and her company Citadel in Afghanistan. Today, we are proud to work with her and support the
Afghan Development Initiative
we started together. We purchased video cameras to shoot interviews and document our progress. We will be
building schools in Afghanistan
and internet points starting this month.
Ambassador Sacirbey published this beautiful article today called
"Driving Ms. Mahboob (in a Toyota) on International Women's Day".
Roya Mahboob
is a real entrepreneur and she will resolve the
lack of education in Afghanistan
with her elegance and professionalism. Together, we will build a network of writers; we will compensate their work and give them access to the global community with new internet points. NOW!
Our initiative will revolutionize the
education system in Afghanistan,
and in addition to
building schools,
we will promote and distribute a fresh and positive image of this great country.
Happy Women's Day!
Francesco Rulli
follow me
@rullifrancesco