Hi friends,
I watched a horror movie "The Mummy " this weekend .I thought why should not I write the review of this movie.So I am writing movie review for the first time.If you find mistakes , Kindly ignore them. Lol...
Famous movie "The Mummy " was released on 3rd July , 1999.It was directed and written by "Stephen Somers" who has also directed action movie "The Rise of Cobra 2009" , "The Jungle Book 1994" , "The Mummy Returns 2001" , "Adventures of Huck Finn 1993" and "Van Helsing 2004". In my opinion, The Mummy is quite interesting with horror and action scenes but really I love the romantic scenes between the Rick and the Evelyn.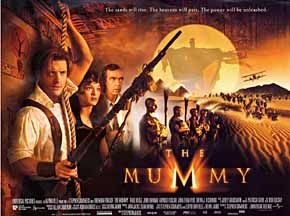 Image credit from google.com
CAST

Image credit from google.com
He played the role of Richard Rick O'Connell who was an American legionnaire fighter . He shooted accurately and fought series of battles. He was the fighter survived in the battle between French foreign legionnaire and Arab warriors and he knew the exact location of "The city Of Dead" named HAMUNAPTRA .He was the hero of movie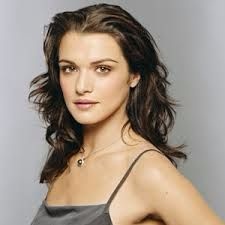 Image credit from google.com
She played the role of Evelyn who was cultured ,intelligent and beautiful librarian.She was Egyptologist and could read and write ancient Egyptian and could decipher hieroglyphics . She worked at the "Museum of Antiquities" in Cairo.Her father and mother were the finest patrons of the "Museum of Antiquities" .She was the heroin of the movie.

Image credit from google.com
He played the role of Imhtop who was high priest of Pharaoh and the keeper of the dead.He loved the mistress of Pharaoh named Anck-Sa -Namun.He was fooling Pharaoh by making affair with Anck-Sa-Namun.One day both were caught redhanded and Pharaoh's bodyguards mummified Imhetop alive with scarabs, flesh eating beetles and he was cursed.Then in later scenes , he was awakened accidently and played the role of mummy.He was villain in the movie.

Image credit from google.com
She played the role of Anck-Sa-Namun who was the mistress of Pharaoh.Actually she was villain of the movie.She fooled her husband and loved high priest of Pharaoh named Imhetop. When Pharaoh came to know about her affair ,she killed herself for Imhetop's sake as it was made obvious that she could be resurrected.

Image credit from google.com
He played the role of Jonathan who was the brother of Evelyn.He wanted to become rich.When he came to know about the wealth of Pharaoh was hidden in big underground treasure chamber, he signed on to go to HAMUNAPTRA.

Image credit from google.com
He played the role of Beni who was the partner of Rick in the battle between French foreign legionnaires and the Arab warriors and he was also the survivor. He was coward and greedy. In later scenes,he brought Victims to mummy.In return, the mummy gave him packets of gold .He loaded gold on camels and camels hated him.
STORY
About 3000 years ago,in Egypt,in the city of living,a high priest named Imhetop fell into love with Pharaoh's mistress named Anck-Su-Namun. One day Pharaoh entered the temple of Osiris unexpectedly where he saw Anck-Su-Namun had an affair with Imhetop.
"Imhetop and Anck-Sa-Namun were surprised to see Pharaoh "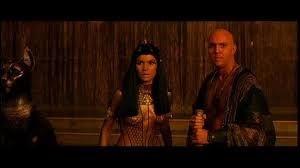 Image credit google.com
They both plunged a dagger into the back of Pharaoh .At the moment Anck-Su-Namun killed herself whereas body guards of Pharaoh rushed into temple and took Imhetop and his followers for punishment.They cut the tongue of Imhetop,He was wrapped and mummified alive and sealed inside the sarcophagus with flesh eating beetles.Then he was burried underground in the "City of Dead" named Hamunaptra.
With the passage of years until 1920 in Egypt when an Egyptian librarian named Evelyn took an ancient strange key and an old map of Hamunaptra from his brother named Johnathan. She became very excited about the key however, the map caught fire .
"Strange key found by Evelyn's brother"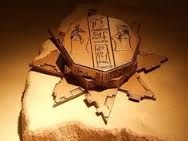 Image source from google.com
After some days, Evelyn heard about a prisoner in Cairo named Rick who knew the exact location of Hamunaptra so Evelyn and her brother escaped Rick and started journey to the city of Dead by sea routes.In the ship, many treasure seekers and hunters were also going to the City of Dead.At night, they all reached Egypt and waited for the time of Dawn because this was the only time when Hamunaptra appeared for the humans otherwise it was the plane covered with sand so at the Sun rise they entered into the city of Dead and started digging.They divided into groups. One group found some sacred jars, other group found a book of dead group of Rick,Evelyn and Johnathan found mummy and some bones of human.At night , they all slept Evelyn woke up and snatched book of dead from the arms of one of the sleeping Egytologist. She excitedly fit the strange key into peculiar lock of book of dead due to which it opened.She spell strange words from it which awake 3000 years old mummy of Imhetop .Wind storm started with grasshoppers in it.Some of hunters died due to sticking and and biting of grasshoppers.
Awakened mummy absorbed victims' bodies to rebuild his own decayed body.Now his plan was to sacrifice Evelyn to bring back his dead lover therefore Evelyn was caught and strapped to an alter next to dead Anck-Sa-Namun and surrounded by chanting mummified priests. Imhetop started to read words from the book of dead to awake his dead lover.
"Imhetop was reading some words loudly in front of Evelyn to awake his lover, Anck-Sa-Namun"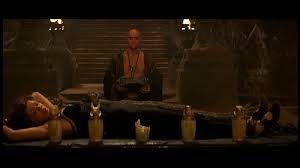 Image credit from google.com
Meanwhile Johnathan and Rick came with the book of Amun-Ra, a book which had solution how to kill awakened mummies. Rick fought with Imhetop and his army.Evelyn order her brother to read inscription from the book "Amun-Ra".He started to read which made Imhetop mortal from immortal.Rick then pushed sword in Imhetop and killed him for forever.
Hamunaptra began to collapse and sink into sand.Evelyn,Rick and Jonathan escaped and rode on camel loaded up with Beni's looted treasure.
FUNNY SCENES IN THE MOVIE
Though movie is quite adventurous and horror but I found 2 scenes very funny.
1. One is when Imhetop took Evelyn alone.Rick also came so Imhetop roared in anger and his jaws stretched his mouth down to middle of his chest but Rick didn't frighten and roared too.The scene makes me laugh...Click the link below to watch the scene.
https://www.youtube.com/watch?v=Ta80dsMPsYM

2. Second is that when Imhetop asked the men and women to follow him.All followed him blindly but Jonathan pretended.His act of pretending makes me laugh.. Watch this clip by clicking the link below
https://www.youtube.com/watch?v=Bb-rENuLJeg
MOST HORROR SCENES IN THE MOVIE
Inspite of enjoying the suspense scenes in the movie , I also enjoyed its horror scenes.3 of which are the most horror according to me ...
1. When Imhetop was mummified alive.His cutting of tongue, spreading of scarabs in his sarcophagus was quite scary for me because one could not talk when in such a pain suffered by biting of scarabs.Click the link to view the scene.
https://www.youtube.com/watch?v=YL_90r0J120&t=57s
2. When Evelyn looked at one of the Americans with his both eyes missing and he is moaning with pain.While his second look made her frightened because mummy of Imhetop had got the eyes of the American.Click the link to view the scene.
https://www.youtube.com/watch?v=DhCEH7Z_L0I
3. When Mr.Henderson was killed by Imhetop.Click the link to view the scene.
https://www.youtube.com/watch?v=K58cPYCTiPM
Hope you will enjoy the movie!